Floods of thanks for CrestClean franchisees who saved the day
A major water leak at Christchurch's Forté Health could have resulted in the medical facility being closed for weeks, had it not been for the quick thinking of CrestClean franchisee Nalin Dissanayake.
It was 5pm on a Saturday when Nalin arrived at the Forté Health building, which houses a private hospital, Oxford Women's Health and various other health providers, to find water pouring from the ceiling on the first floor.
Acting quickly, he opened the bathroom door, allowing the water to flow down the floor drain.
"I went to Forté Health to check the cleaning and make sure it was ready for Monday. I saw some water downstairs on the ground floor, and when I went to the first floor I couldn't believe it — there was a little waterfall of hot water coming from the ceiling. The water was covering my shoes," says Nalin.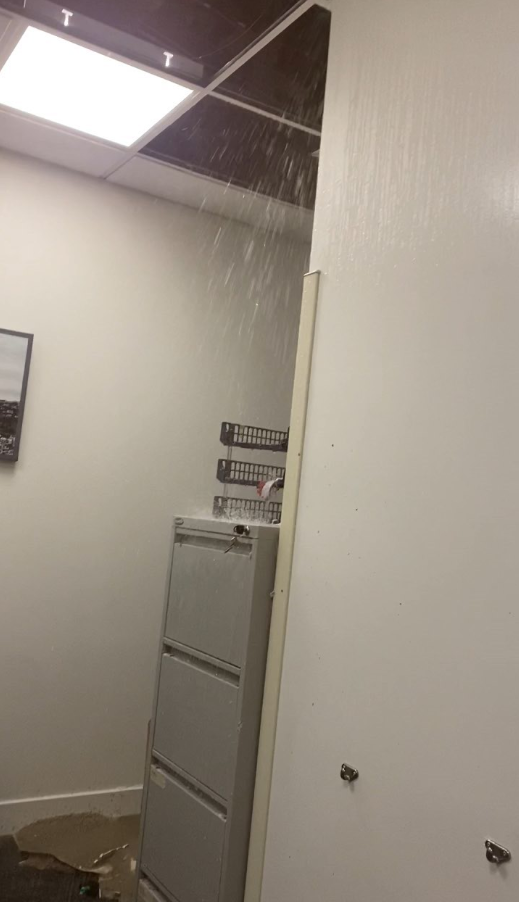 "The bathroom door was closed and the carpet was swollen with water, so it wasn't draining away. I opened the door and the water started running away. It stopped the water going to other areas."
He then contacted CrestClean's Christchurch Regional Manager Yasa Panagoda, sending him a photo to show him the extent of the leak.
"Nalin said 'I don't think we can do it with a bucket!' The water was gushing down and had seeped down to the ground floor as well," says Yasa, who then contacted Bluestone Property Facilities Manager John Coll, who manages the building for owners NHL Ltd.
John arranged for a plumber to fix the water leak, and CrestClean franchisees and their teams then worked around the clock to remove as much water as possible.
"A pipe had burst in the ceiling space. Thanks to CrestClean we were able to isolate the issue and fix it as quickly as practicable," says John.
"The CrestClean teams stayed all night mopping and cleaning the place up, which obviously helped with the remediations going forward. Even though it was a Saturday night, they didn't just say 'I've got somewhere else to be', they went above and beyond.
"If they didn't find the leak it would have been going all night and it would have affected the hospital and everything else. The fact they stayed there all night working away, without being asked, was really appreciated."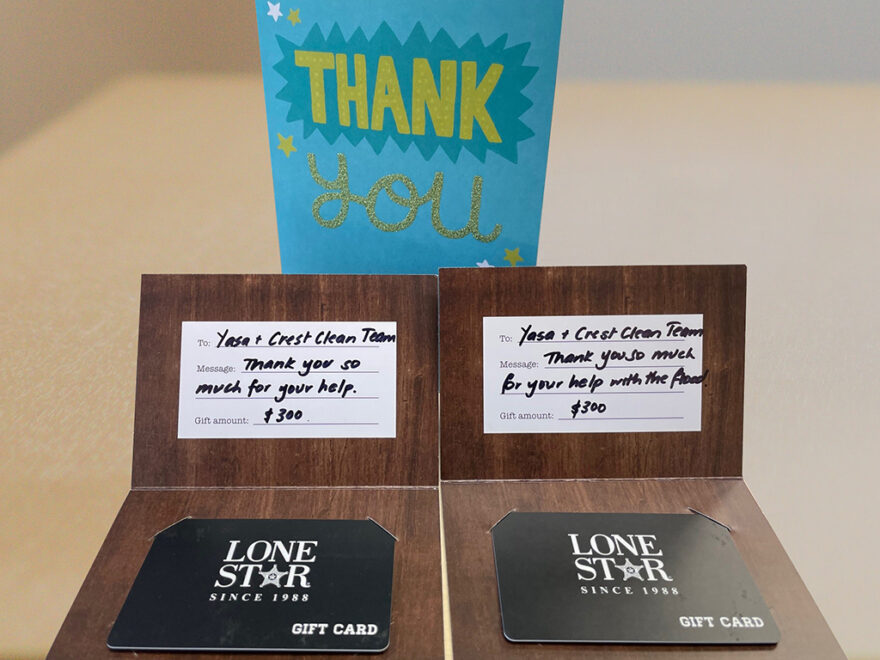 To thank them for their hard work, NHL Ltd presented Nalin and franchisee Faiz Khan with a $200 gift voucher each. A further $600 in meal vouchers were gifted to reward the whole team.
Oxford Women's Health, whose administration area was affected, also gifted franchisees and their employees boxes of chocolates.
"All the surgeons, the doctors, all the people there, they thanked me — they said: 'You saved the building!'" says Nalin.
"I would normally stay home on a Saturday night. I guess I was just in the right place at the right time."