From conservation to cleaning — Kelvin has struck the perfect balance with CrestClean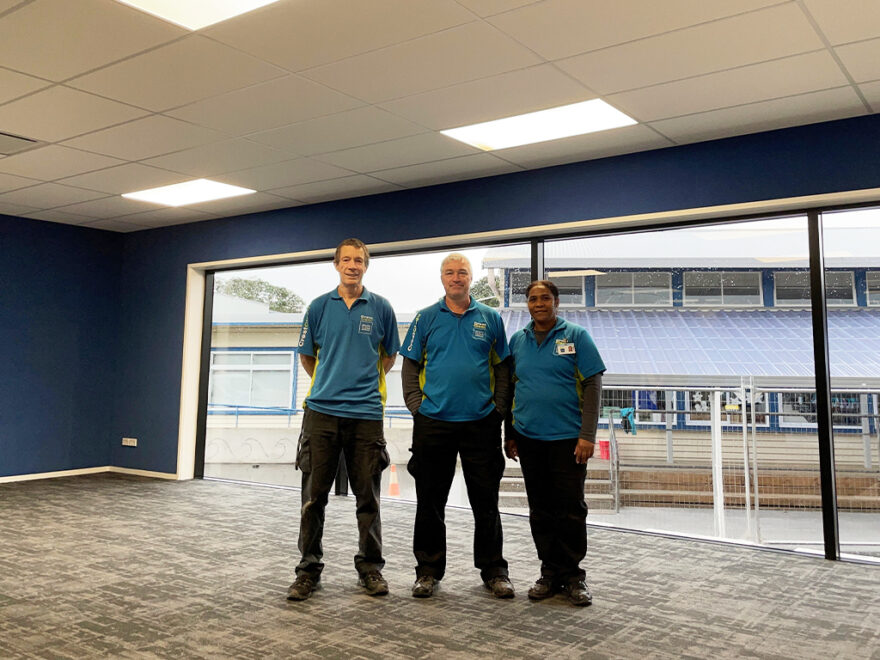 After a 20-year career wrangling wild animals — from California to the Galapagos Islands — Kelvin Walker was looking forward to returning to his hometown of Whangarei to enjoy a quiet retirement.
But there's quiet, and then there's too quiet.
"There's only so many times you can catch a fish or mow a lawn," says Kelvin.
Wanting something to keep him busy, while still leaving time to enjoy the coastal lifestyle, he turned to CrestClean — and he wasn't disappointed.
"I work because I want to work, not because I have to work. I do it because I want to do something. I love physical work, always have, and there is a good variety of work with CrestClean."
Kelvin joined CrestClean in 2016, after returning from California where he co-owned an animal control business.
Having started the company in New Zealand in 1994, Kelvin spent 12 years overseas after picking up a contract eradicating feral pigs from Santa Cruz Island, off the coast of Southern California. His work also took him to Mexico, Canada, Hawaii and the Galapagos Islands.
"We did live animal capture throughout the United States, catching all sorts of animals over there and moving them to different places to keep the populations growing. We also teamed up with a biologist and did weed mapping on all the islands, using a helicopter. It was really interesting work."
When he moved back to New Zealand, he wanted to scale things back, and says a franchise was the obvious choice.
"I didn't want a business I had to manage from top to bottom," says Kelvin.
Soon after buying a CrestClean business, he qualified as a Hard Floor Care and Carpet Care specialist, so that he could offer a wide range of services and enjoy the variety of work that came with it.
"I went out and spent a lot of money on machines to make the work faster and more efficient," he says.
"It was a real learning curve, but I love it."
Throughout the Covid Alert Level changes, Kelvin's work remained constant, and he also picked up additional work with a healthcare customer that requires extra cleaning and sanitising on an ongoing basis.
"Most of my customers are essential services, so I haven't been affected by the lockdowns."
Kelvin says, with CrestClean he has struck the perfect balance of work and play, and is enjoying being back in the city where he was born and grew up.
"It's got everything. You can see the ocean from our house and it's also overlooking the city. It's quiet, it's small, and it's easy to get around — you can get from one side of the city to the other in about 10 minutes."
Whangarei Regional Manager Kent Wilkinson says Kelvin is "a bit of a perfectionist" whose equipment and vehicle are always immaculate.
"He embodies the professional image CrestClean is known for. He is reliable, consistent and well-liked by his clients. And he is always willing to take on those lucrative, extra one-off jobs."