Successes celebrated at Tauranga and Whakatane team meeting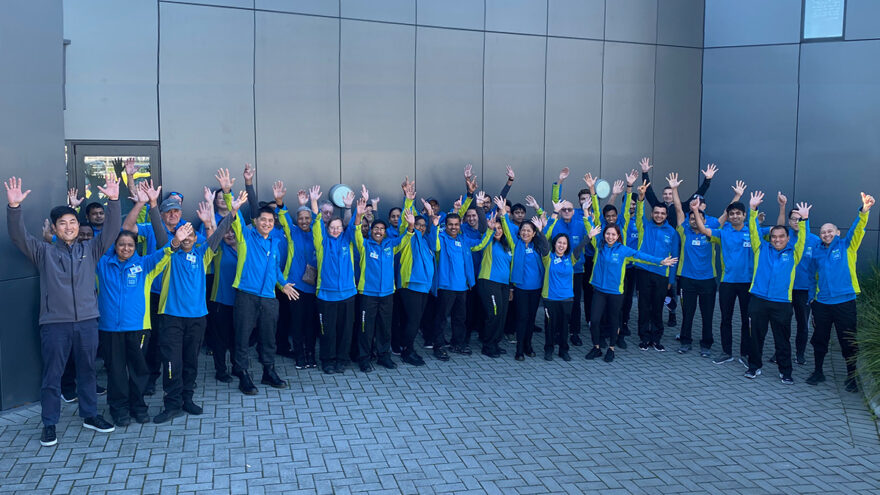 Both individual and company milestones were celebrated at CrestClean's Tauranga and Whakatane Regional Team Meeting.
Speaking at the event, which was attended by more than 30 franchisees, CrestClean Managing Director Grant McLauchlan told attendees there was much to celebrate, after another successful year.
The company had grown more resilient and experienced good growth, despite the challenges of 2020/21, he said.
"Cleaning remains a safe, stable and secure business to be in. You can be proud to be part of a company that is large, strong and growing."
Training continued to be one of the foundations of CrestClean's success, with the introduction of new leading-edge, online training platforms, he added.
Long Service Awards were presented to Rachel Price (10 years), Woo-Sung Lee and Yun Seo Choi (7 years) Dunoop Muruppeal Anandan (5 years), for their hard work, dedication and commitment.
Hard Floor Care certificates were presented to Sahilesh Chandra, Ravina Prasad and Binesh Naidu, and Master Cleaners Training Institute, Level 2 certificates to Radha Narayan, Surendra Singh, Arnel Abede, Hailiang Hu, Morr Amante and Balwinder Sharma.
"It's really important to celebrate success. I would like to congratulate everyone on their achievements with CrestClean over the past year," Grant said.