Auckland franchisees excited to be saving towards their first home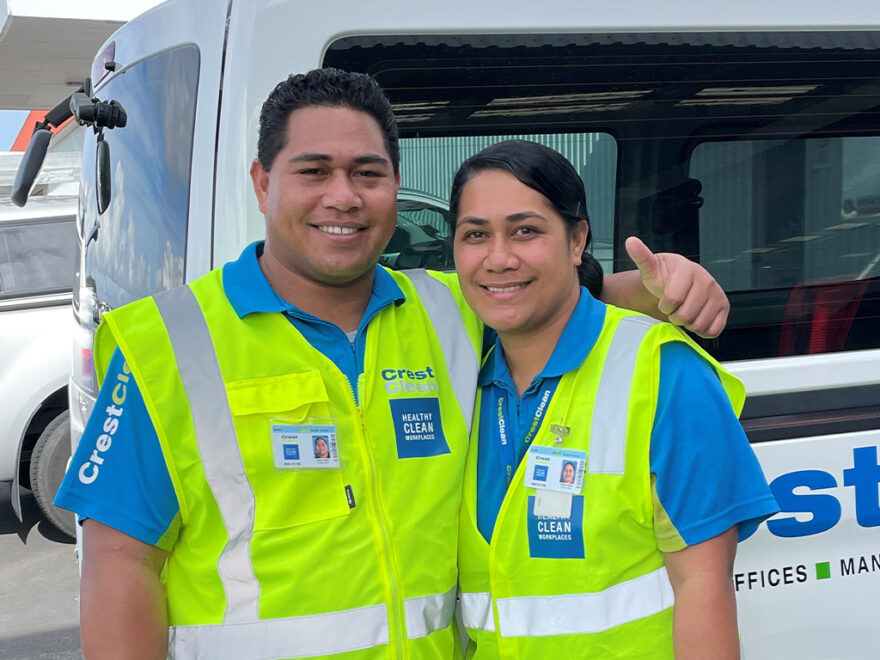 Siueva and Faalele Sapati thought home ownership was out of their reach, but six months after buying a CrestClean business the Auckland couple are excited to have started saving towards their dream.
"Financially, we have seen an improvement and now we have the opportunity to save towards our first home. With CrestClean we are confident that we can achieve that in the next couple of years," says Siueva.
"Before, we were just trying to pay our bills, but now we have something in our pockets."
The couple are also enjoying more family time, after Faalele was able to give up her gruelling 12-hour nightshifts at a plastics factory.
With CrestClean she goes to work early in the morning and is back in time to help their four daughters get ready for school. Then, after she has welcomed the girls home from school, she returns to work at 4pm, with help from Siueva, who works during the day as a data analyst.
"For me it's good, because my day job isn't physical, it's just sitting at a desk all day. It's good for me to have the exercise," says Siueva.
"We didn't have much time to talk and catch up before, and the kids didn't see much of their mum. Now it's very different, we have those moments together and time with the kids as well."
Siueva learnt about CrestClean after speaking with a franchise owner who cleans at his work.
"I went to the lunchroom to have some lunch and he was there doing some cleaning and so I asked him some questions. He explained it a little bit, then I looked at the CrestClean website, I thought 'okay, I need to try this'," says Siueva.
"Now we are happy to be moving in the right direction. We have also employed a family member to help with the work, so it is benefiting him as well."
Auckland South Regional Manager Viky Narayan says Siueva and Faalele are a very hard-working couple.
"They have increased their business three-fold within six months of joining CrestClean," says Viky.
"It's great to see the CrestClean franchise structure supporting a lifestyle with lots of family time. I am pleased to see them happily working together, since Faalele's previous job didn't allow her much family time."