Regional team meetings round off a successful year for CrestClean
CrestClean's regional team meetings are always cause for celebration, as individual, regional and national achievements are recognised.
Despite the challenges of 2021, most of the regional team meetings were able to go ahead, even if it did involve some re-scheduling and mask-wearing!
Overall, hundreds of franchisees from around New Zealand attended meetings in 14 locations.
All meetings were attended by CrestClean's Managing Director Grant McLauchlan, who considers them to be a highlight on his annual calendar.
"Our regional team meetings are an important opportunity for both information sharing and relationship building. For me, it's an opportunity to travel around the regions and personally thank everyone who is a part of CrestClean and contributes to its success as a whole," says Grant.
Wellington Regional Manager Zainab Ali says attendees at the Wellington, Hutt Valley and Wairarapa regional team meeting, held at the infamous 'Cake Tin', enjoyed reconnecting and celebrating the company's success.
"We had a great view of the field below and many of the guys had lunch in the stadium seats together after the team meeting. Everyone had time to chat and speak with regional and national management, sharing their highlights and challenges of the year gone," says Zainab.
"Attendees said how great it was to be together after a couple of uncertain years, to see how strong the CrestClean brand is and how the business is growing as a whole. It made our teams feel incredibly proud of being part of a successful and essential company during such turbulent times."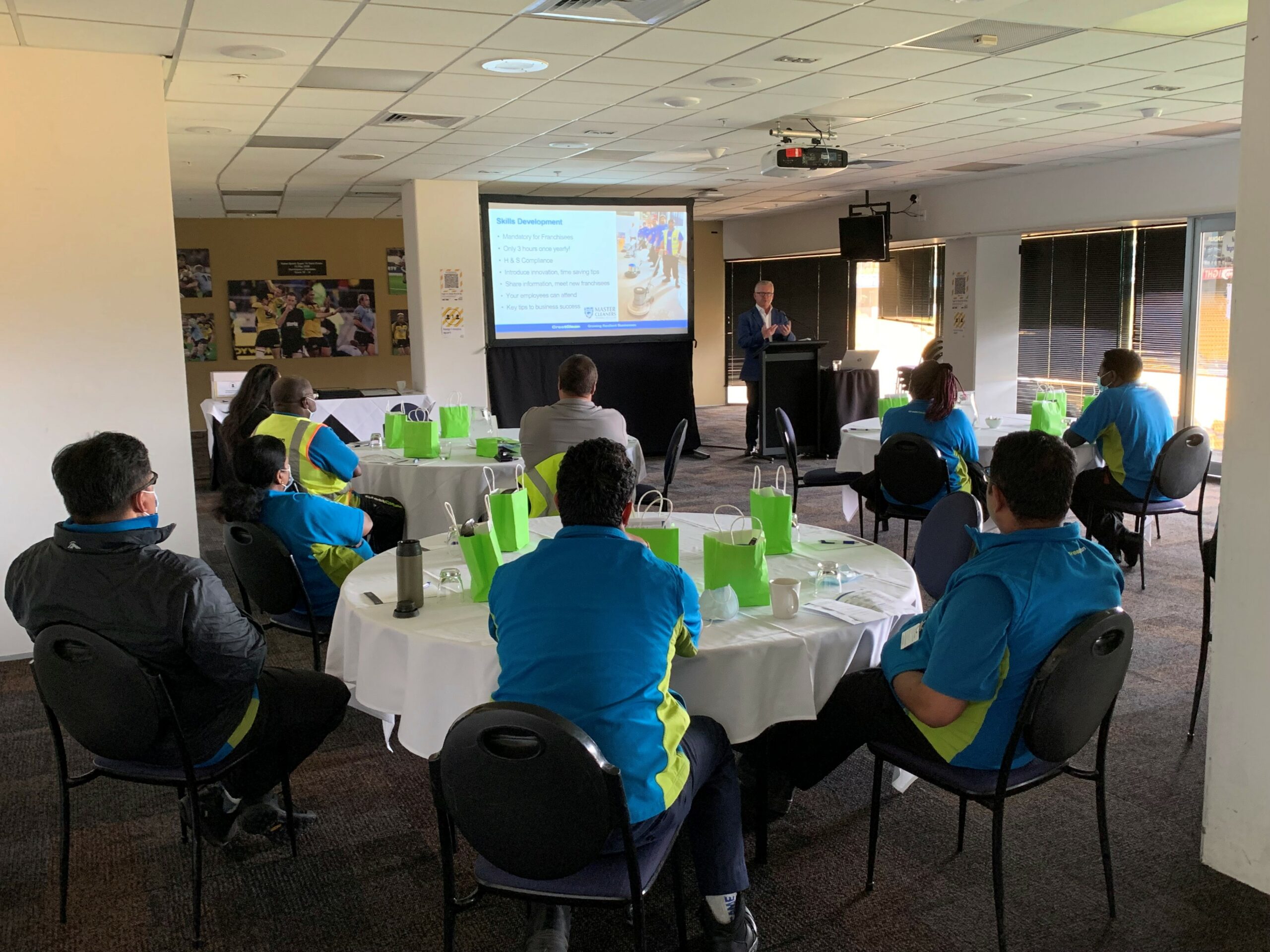 Waikato Regional Manager Nivitesh Kumar says team meetings are very motivating for franchisees.
"The meeting went very well, with Grant disclosing some very interesting statistics, including the franchise team with the largest business in CrestClean, a $1million turnover!
This motivated a lot of them to grow their businesses."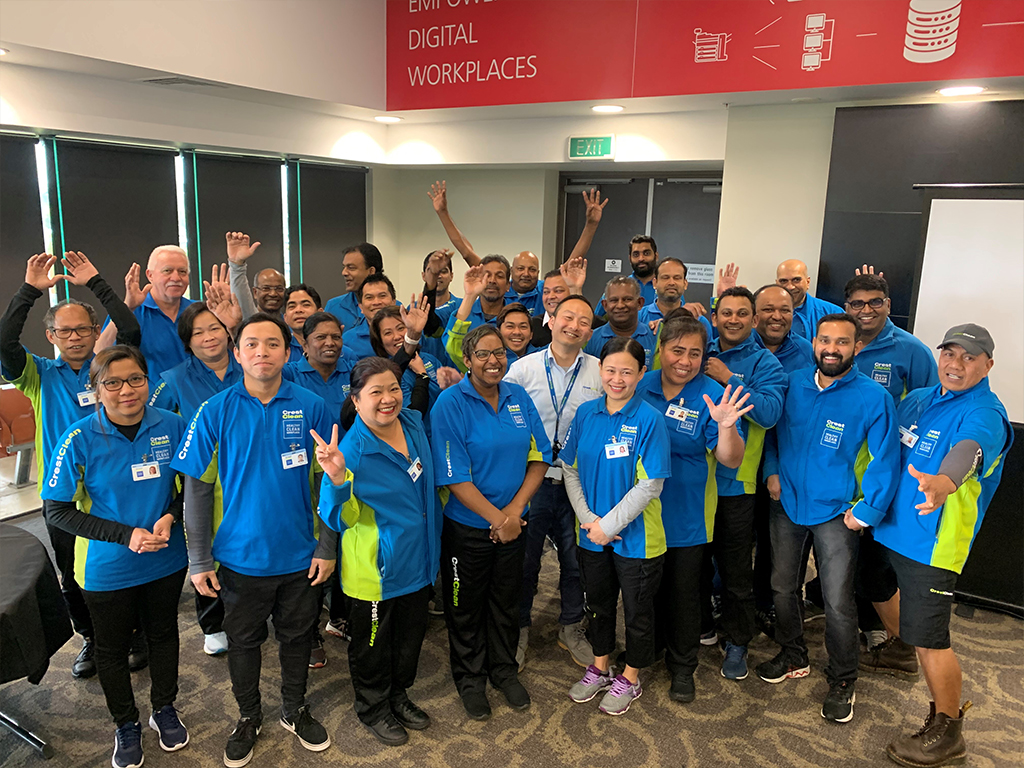 Taranaki Regional Manager Naresh Mani says team meetings are really important for franchisees, providing them with support and guidance to succeed in their businesses.
"The Taranaki team meeting was successful and productive. All our franchise teams attended the meeting — it was so nice to see the fleet of CrestClean vans lined up for the meeting and vehicle audit," says Naresh. "I would like to thank Grant for making the meeting a success this year at a new venue, which was well organised and came with a better setup and warm hospitality, which franchisees loved and appreciated. This year we had another two new teams join our CrestClean Taranaki Region, and we look forward to another successful year ahead."
Dunedin Regional Manager Tony Kramers was equally positive about the team meeting in his region.
"It went really well. There was lots of positive feedback from the teams on how much they enjoyed the overview of CrestClean's success and how grateful they felt to be part of a very successful and important industry in today's challenging times," says Tony.
"Grant's words of wisdom are always much appreciated by all, and also the keys to success and how we can all improve individually to become the best we can, were positively received."