Loss and Grief Centre given fresh start with help from CrestClean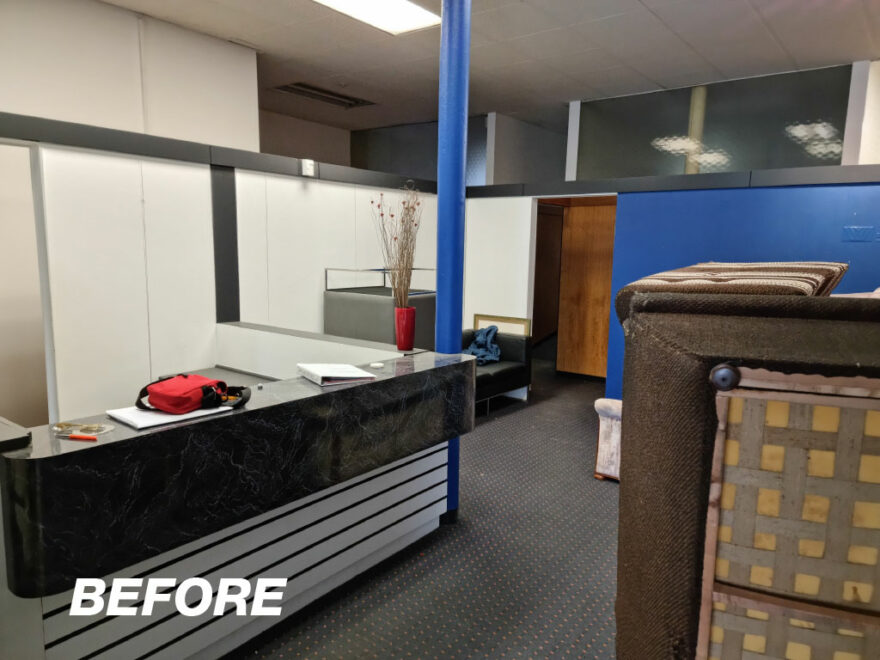 When Invercargill's Loss and Grief Centre needed to relocate to a building that had been vacant for more than a decade, it was a case of all hands to the pump for commercial cleaning company CrestClean.
Seven franchise teams and a carpet care specialist were mobilised to give the building a thorough clean, so the organisation could continue to provide its vital services with as little disruption as possible.
The new premises, which is much larger than the previous site, is able to accommodate five dedicated private counselling rooms, plus a large area for workshops.
"The building had been empty for many years, and the spiders had taken over!" says Loss and Grief Centre Founder and Director Caroline Loo.
"It's not a small building at all, it was a massive clean. It was incredibly overwhelming to walk in after the carpet cleaning was done. I was astounded. It was a top-to-bottom transformation. When I looked up even the windows were glistening."
Caroline says she was impressed by the way in which the CrestClean teams worked together, moving through the building quickly and efficiently.
"They were very professional and accommodating. They worked really hard, but they also worked with us so we could get it done as quickly as possible. It meant we could focus on the important stuff, like getting here and unpacking," she says.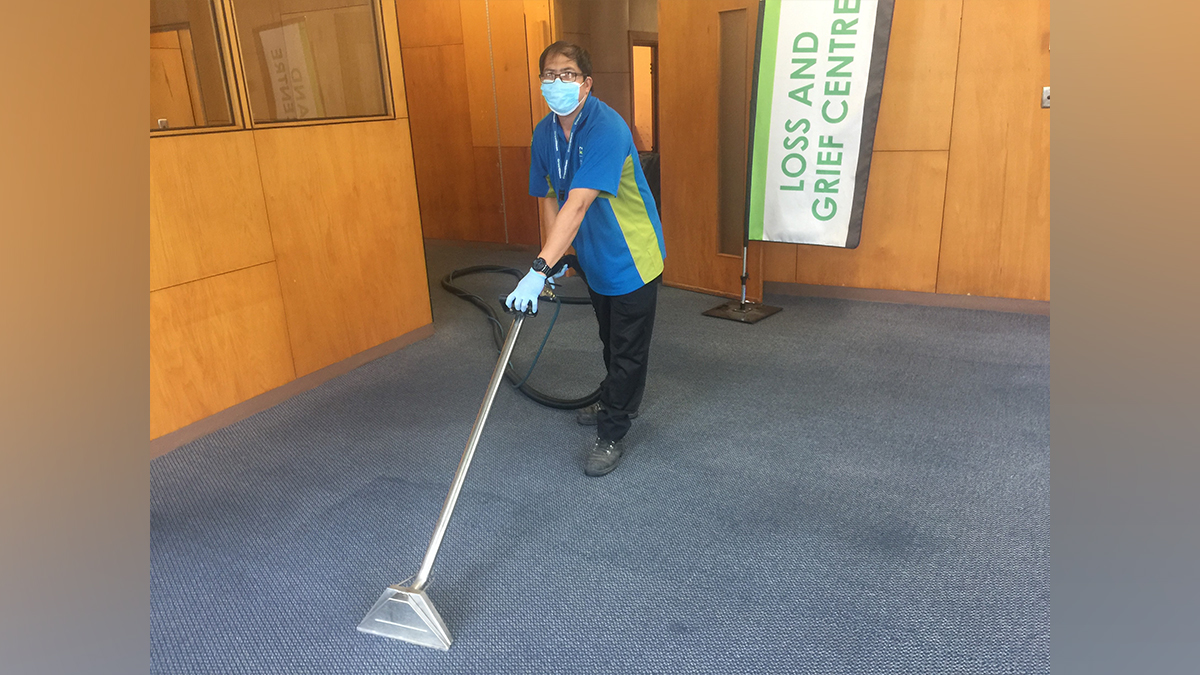 The clean was funded by Avenal Park Funeral Home, a CrestClean customer, while SBS Bank staff donated their time to help with the move.
"We're a charitable trust so we rely on those donations coming in. So, for the team at Avenal Park to say they would pay for it was just a godsend, it really was. It's so fantastic to have every space set up, clean and fresh, ready for people to hit the ground running."
With the combined help, it meant the centre was only closed for a couple of days, she adds.
"This is a really difficult time of year, so we couldn't stay closed for long."
A regular supporter of the centre, Avenal Park Funeral Home says they were keen to help out.
"We support the Centre with the work they do. If any of our families need additional support, we put them onto the Loss and Grief Centre," says Avenal Park owner Nigel Edwards.
"We decided it was too much of a job for the people who volunteer there to clean the new building because it was a lot bigger, so we said we'd pay for the cleaning. There are some places that really need your support. We like to assist local charities and community organisations where we can; it's about doing what you can for those who need it."
Nigel knew CrestClean would do a good job, as they had been cleaning the funeral home for the past two years.
"We've got a good relationship with CrestClean. They're really obliging and helpful," says Nigel.
"Caroline sent us some before and after photos and it's looking a lot better than it was, it looks amazing. It is an exciting time for the Loss and Grief Centre."
CrestClean's Invercargill Regional Manager Glenn Cockroft thanked franchisees for pooling resources to complete the clean in just two days.
"A team of seven franchisees were assembled on site and the building was cleaned quickly and thoroughly, ready for the Loss and Grief Centre to move it. The last of the cleaning process was the carpet cleaning and specialist Martin De Guzman stepped in to finish the job. It's a very busy time of year, with many schools and large building areas needing their annual carpet cleaning done, so I'm grateful that Martin was able to fit in the clean for them," says Glenn.
"We wish the Loss and Grief Centre all the very best in their new premises."