CrestClean vehicles shine at 2022 audits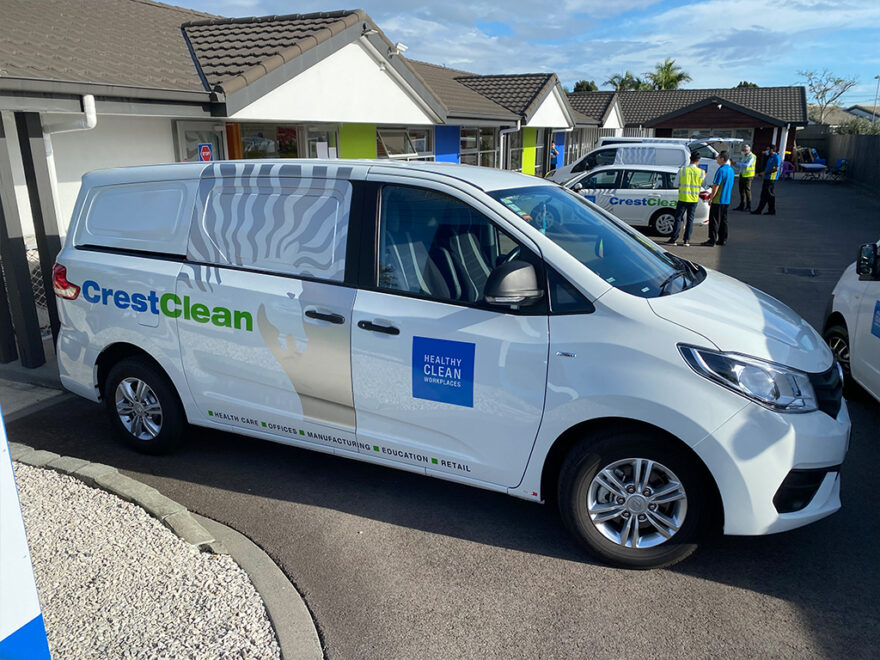 CrestClean's twice-yearly vehicle audits kicked off in the Central North Island last week, and it's shaping up to be the best year yet, says Health, Safety and Wellbeing Leader Ian Noon.
"It's been really successful so far. The general standard of presentation is very high and the franchisees all seem to be happy," says Ian.
Ian travelled to Hamilton, Tauranga, Whakatāne, Rotorua, Taupō and Napier to carry out the first round of audits. Audits in the remaining regions are scheduled to be completed by the end of the month.
Under CrestClean's Health, Safety and Environmental Management System, all vehicles must meet compliance guidelines.
At the audits, which are held throughout the regions twice a year, each vehicle and its contents are checked by a Quality Assurance Co-ordinator and senior CrestClean staff.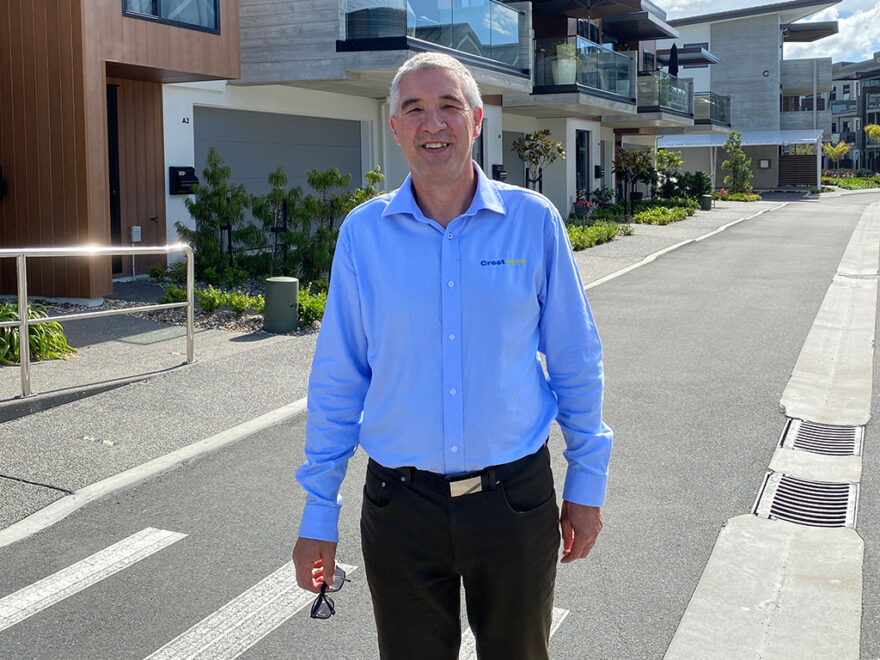 Electrical equipment is inspected to ensure it is clean, correctly stored and has been tested and tagged. Cleaning chemicals must be correctly labelled, with corresponding material safety data sheets kept in the vehicle.
The audits are also an opportunity to ensure ID badges, uniforms and paperwork are all up to date.
"I'm seeing a very good standard of both presentation and compliance. The vehicles are clean and tidy, everything is tested and tagged and where it should be," says Ian.
"It's about maintaining the CrestClean standard, which is high. We're not a cut-price brand, we're a premium brand, and as such it's important that we look and behave like a premium brand."
While not compulsory, Ian says he would like to see more vehicles with cargo barriers and shelving to protect franchisees and their equipment.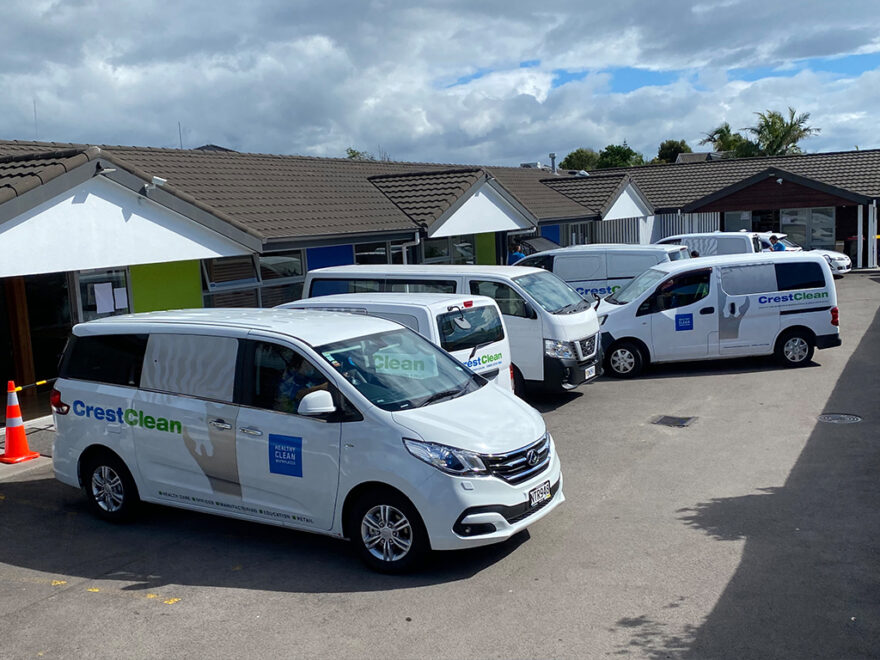 "It's in their best interests from a health and safety point of view, and also in terms of efficiency."
Even something as small as a mobile phone can cause injuries if you brake suddenly and it flies forward from the back of the vehicle, he points out.
"A lot of franchisees install shelving themselves. I recommend that franchisees ask around and look at what other people are doing."
Ian says he's looking forward to visiting the other regions.
"We get out and about and do vehicle audits in more locations than we used to. It's about being visible in the regions, meeting the franchisees and understanding what really goes on as opposed to what you think goes on."