Top of the class for CrestClean franchisees after a decade of cleaning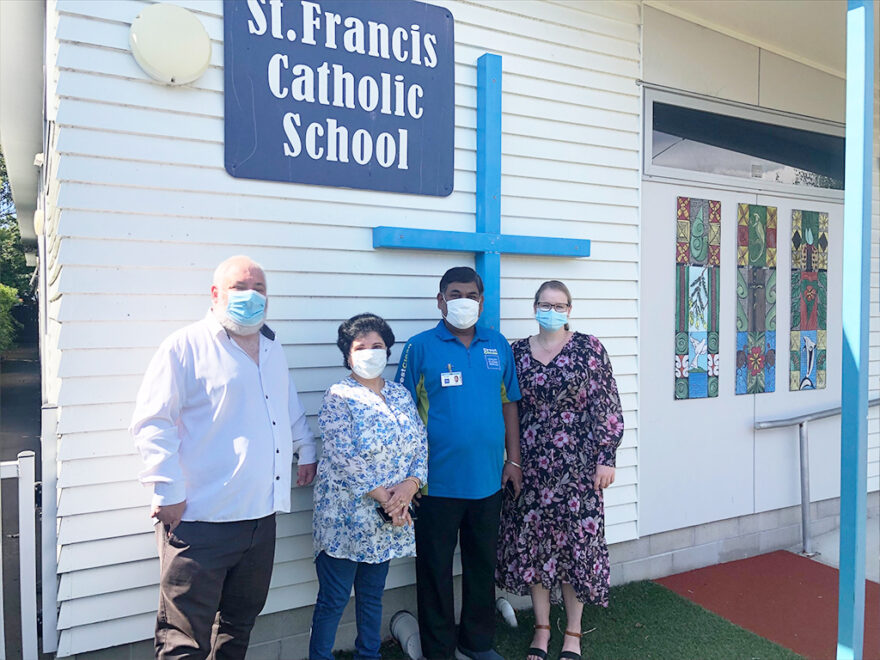 When Anita Bhushan and Vijay Kumar started their CrestClean business 10 years ago their first customer was St. Francis Catholic School in Point Chevalier, Auckland.
A decade later, despite taking on staff and growing their business, they still make a point of cleaning the school themselves.
"It was the first site when I started with CrestClean and it's still with me. The staff all know me by name, I have become part of the school," says Vijay.
"It's one of my favourite sites, so I make sure I clean it personally when I can."
St. Francis Principal Lisa Bateman says Vijay is well liked by the teachers, who value the consistency and quality of his work.
"He's very reliable and he takes care in each classroom so each of the teachers feel like they're well looked after. They really appreciate how reliable and trustworthy he is with locking up their classrooms at the end of the day once he's finished," she says.
"Their classrooms are part of their lives, so to know that they're being well looked after is really important. He's just lovely and very popular with our staff members."
Lisa says Vijay is also a great communicator, with a can-do attitude.
"If I need to talk with him, I just give him a text or leave him a note. He is always keen to help, he never says no. It's a lot of work cleaning the school and he does it very well. We're so lucky to have him as part of our team."
Vijay and Anita joined CrestClean after Vijay was made redundant from his job as an operations manager for a car parking company.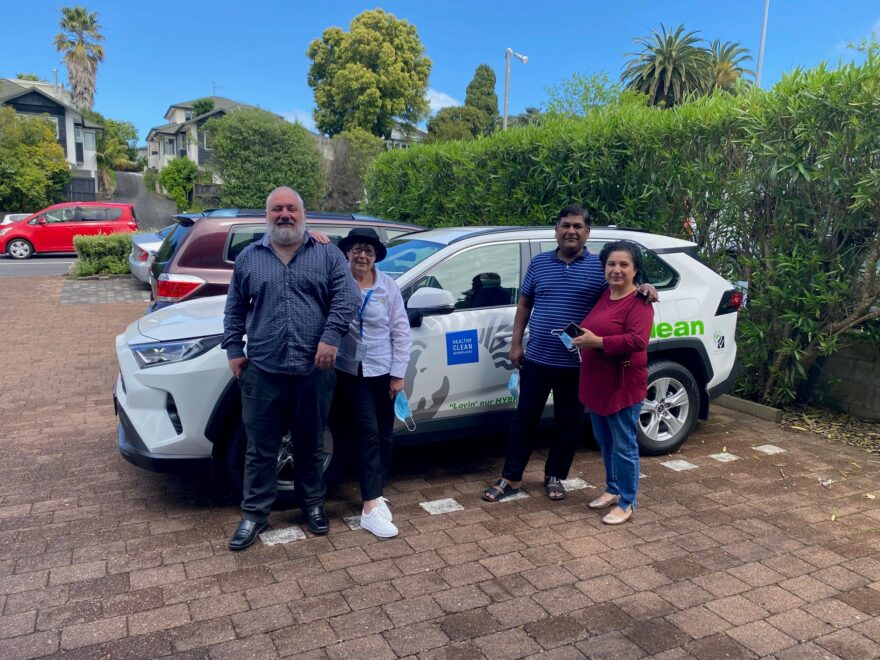 Over the years they have built up an extremely successful business, which has resulted in an impressive portfolio of nine properties and a further six in partnership with family and friends.
Vijay is so passionate about CrestClean that he recommends it to others whenever he gets the chance — so far he has referred nine people who now own franchises in Auckland, Dunedin and Ashburton. Many of them now have their own homes.
"They treat me like an elder brother. I've got four housewarming parties to go to!" says Vijay.
Auckland Central Regional Manager Dries Mangnus congratulated Vijay and Anita on their long service with CrestClean.
"Anita and Vijay have been brilliant operators in my team for the past 10 years. They are well respected by our customers and fellow team members. I have enjoyed working with them and congratulations on this milestone."