CrestClean's Glenn Cockroft follows in his father's footsteps with Queen's Service Medal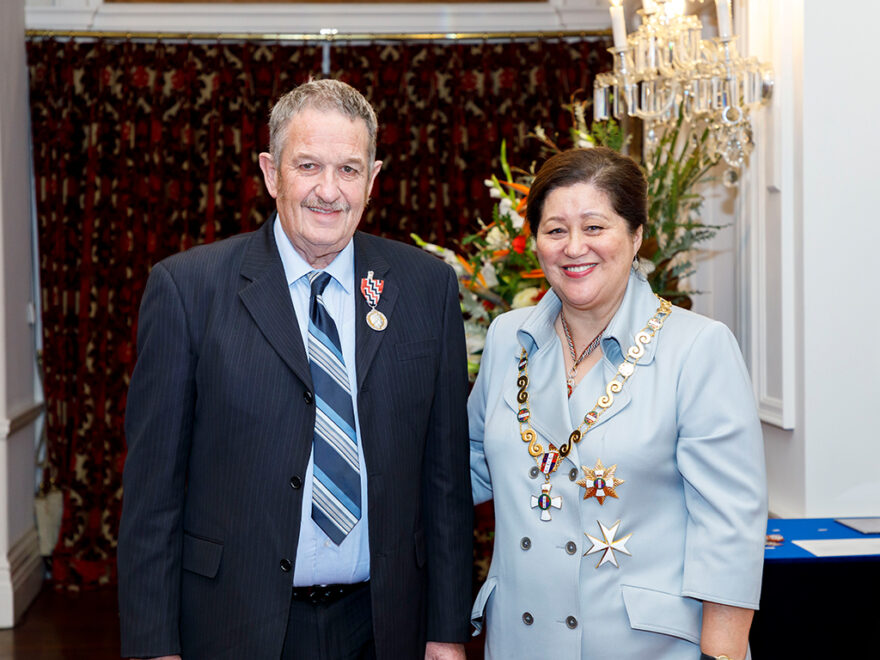 Thirty-one years after his father was presented with a Queen's Service Medal for services to traffic safety, CrestClean's Invercargill Regional Manager Glenn Cockroft stood in the same spot as he was presented with the same honour.
"It was a very emotional time for me," says Glenn.
"I actually took a photo of my father's investiture with me, and had photos taken holding it. It was a very special time for all of our family who were present."
Glenn was presented with his Queen Service Medal for services to traffic safety, by Governor General Dame Cindy Kiro, at an investiture ceremony in Wellington.
"It was a great honour and a very humbling experience," says Glenn.
"While high tea was being served, each family group was taken to a side room, one at a time, so Dame Cindy could have a personal chat and be introduced to the other family members present. She was a very gracious host.
"After the event, we were able to have a walk around Government House which was a wonderful experience in itself."
The honour recognises Glenn's long career with the Ministry of Transport and the New Zealand Police, prior to joining CrestClean 11 years ago.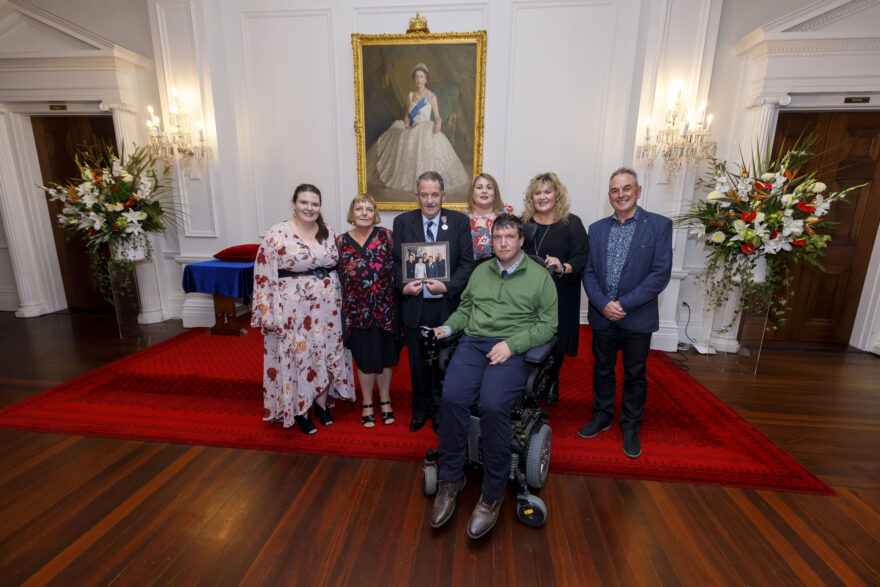 Having started out as a cadet traffic officer with the Invercargill City Council in 1973, Glenn rose through the ranks to become a Ministry of Transport Traffic Sergeant in 1989, before becoming a Sergeant with the New Zealand Police in 1992, until his retirement from the police in 1999.
During his time in traffic enforcement, Glenn travelled extensively throughout New Zealand with a mobile showroom promoting the importance of road safety and supplying valuable resources to children in schools.
After retiring from the police, Glenn opened a museum dedicated to preserving New Zealand Traffic history, located on his property, featuring scale model patrol cars and motorbikes and other equipment.