Shooting for the stars in CrestClean colours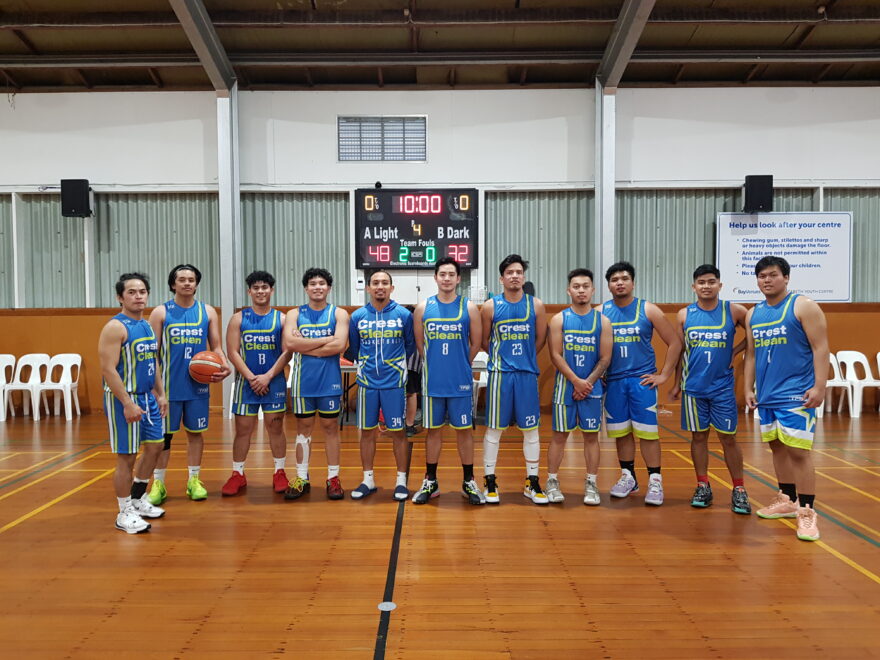 A Filipino basketball team was proud to wear the CrestClean colours when they played in a recent tournament in Tauranga sporting their new kit.
The sponsored uniforms, featuring stars, stripes and the company's distinctive blue and green colours, were designed by franchisee Lance Vermon, with brand guidance from the CrestClean marketing department.
"I liked the idea of using a star in the design — to me, it means a champion! And I love the CrestClean colours, they are nice and bright."
Lance, who used to play for the Tauranga Filipino Society Inc. (TFSI) team, now helps manage it, together with two other franchisees and former players, Cesar Rogacion and Kristoff Madahan.
One of the players, AJ Plaza, is also a CrestClean franchisee.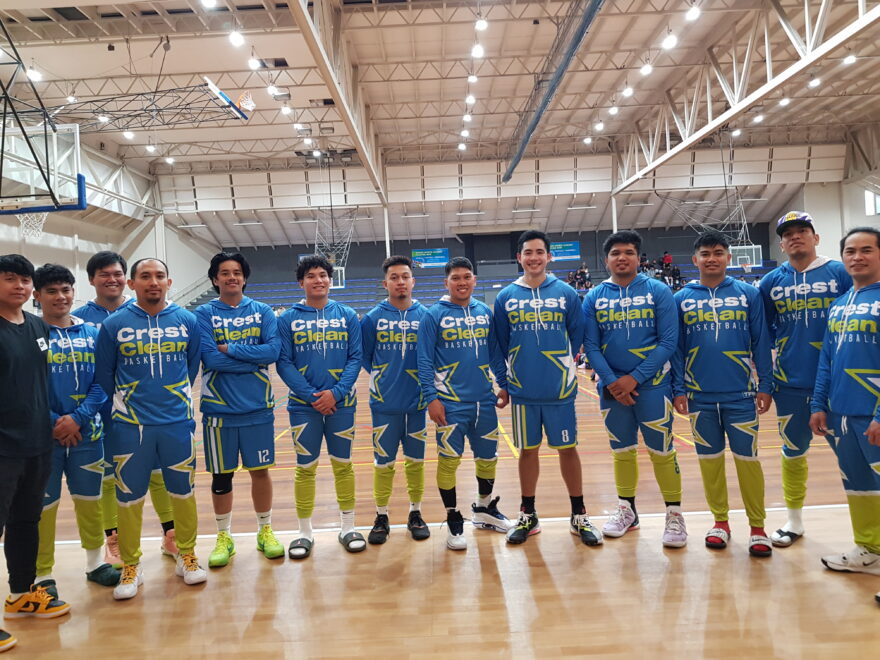 The tournament was hosted by the One Tauranga Inc. basketball club, with Filipino teams from throughout the North Island competing.
While the TFSI team was not placed in the competition, they played well considering it was the first time they had all played together, says Lance.
"They were really good, but unfortunately they got eliminated in the first round. The competition was really high, there were a lot of league players," he says.
But when it came to presentation, they were definitely winners.
"We are really grateful for CrestClean's sponsorship, and it was a good opportunity to advertise the brand. In my opinion, it was the best-looking uniform on the court."
CrestClean's Tauranga Regional Manager Jan Lichtwark says, "I'm very proud to sponsor this team. It was great to see so many CrestClean franchisees being involved in this event."