CrestClean's Auckland teams celebrate another successful year
CrestClean franchisees from throughout the Auckland Region recently gathered for their annual team meeting at Alexandra Park to celebrate achievements, be informed of company updates and catch up with each other.
It was the first time in almost two years that franchisees were able to meet en masse, with teams from each of CrestClean's five Auckland regions attending — Auckland Central, Auckland West, Auckland East, Auckland South and North Harbour.
An informative presentation was given by Sam Lewis, General Manager Franchise Services, and franchisees' successes were celebrated with the presentation of 20 long service awards, including nine franchise teams who were acknowledged for an impressive 10 years in business.
"Everyone who attended had the vibe of truly wanting to be there. You could hear a pin drop they were that attentive," says Auckland West Regional Manager Caro Wedding.
"The catering was fabulous, and all the teams enjoyed the hospitality and catching up with each other."
North Harbour Regional Manager Neil Kumar says it was one of the best team meetings he has attended.
"It was full of positivity and everyone enjoyed mixing and mingling."
Auckland South Regional Manager Viky Narayan says all he got from franchisees was positive feedback and "good vibes".
"They felt it was well organised and the food was great!"
CrestClean has 217 franchise teams in the Auckland region, who provide cleaning services to 1768 customers, clocking up a combined 900,000+ cleaning hours a year.
Congratulations to all the franchisees who were presented with Long Service Awards!
10 Years Long Service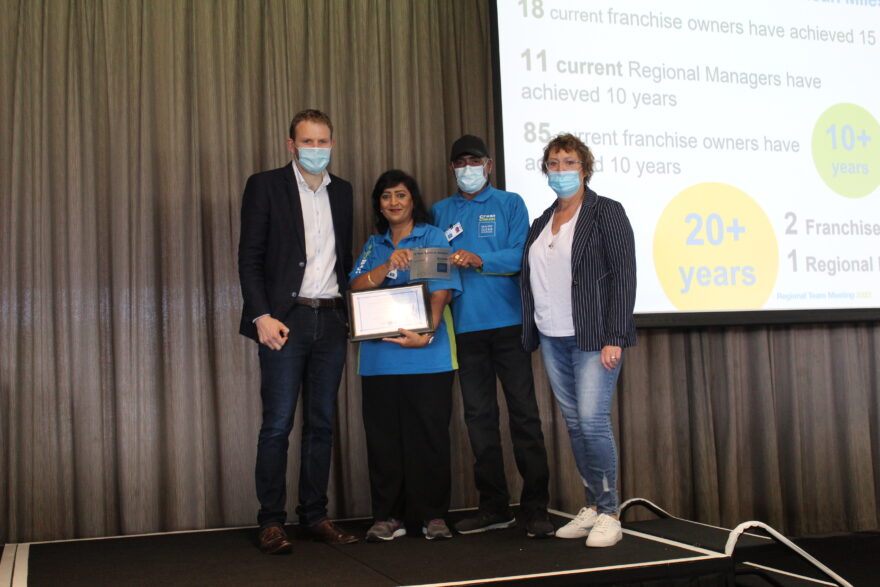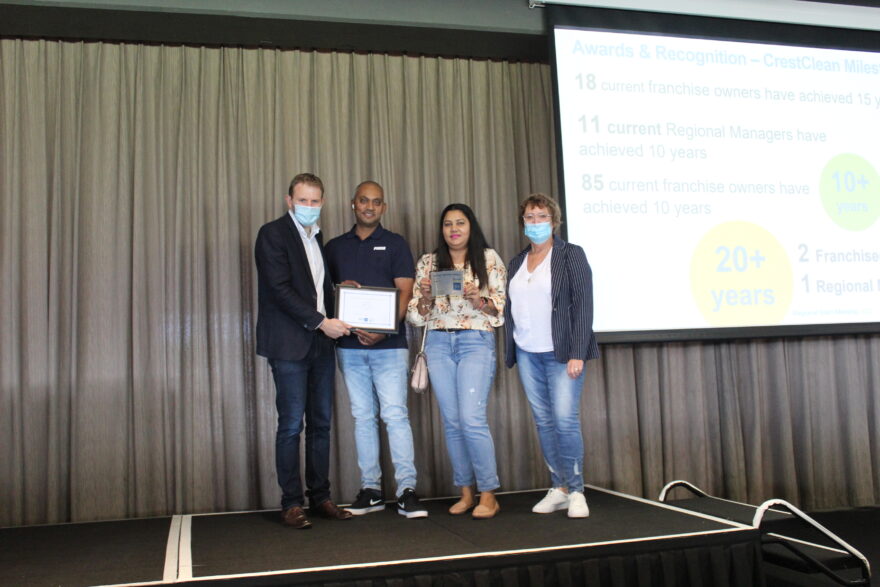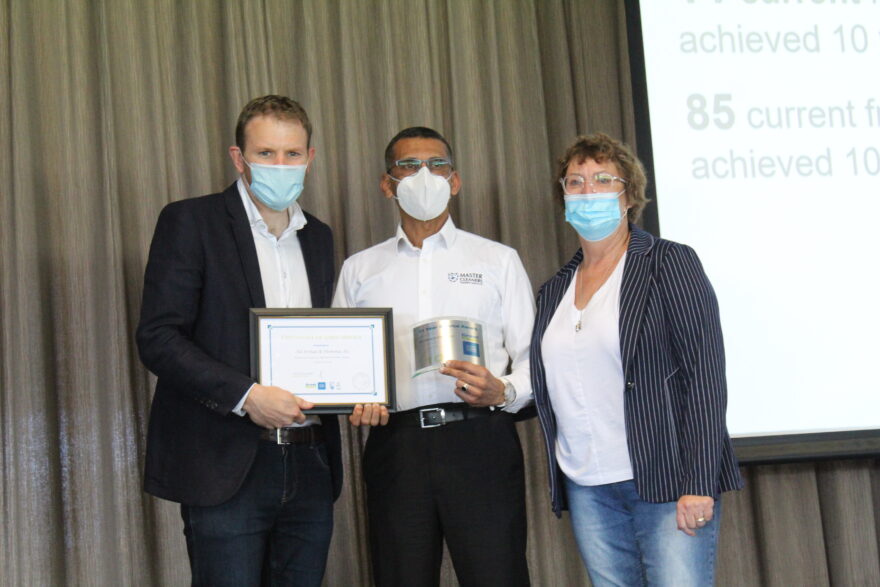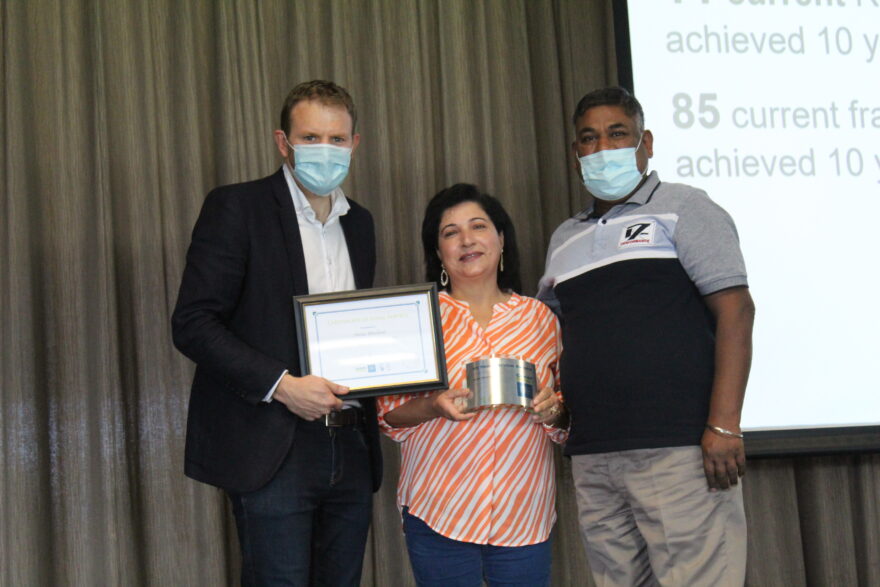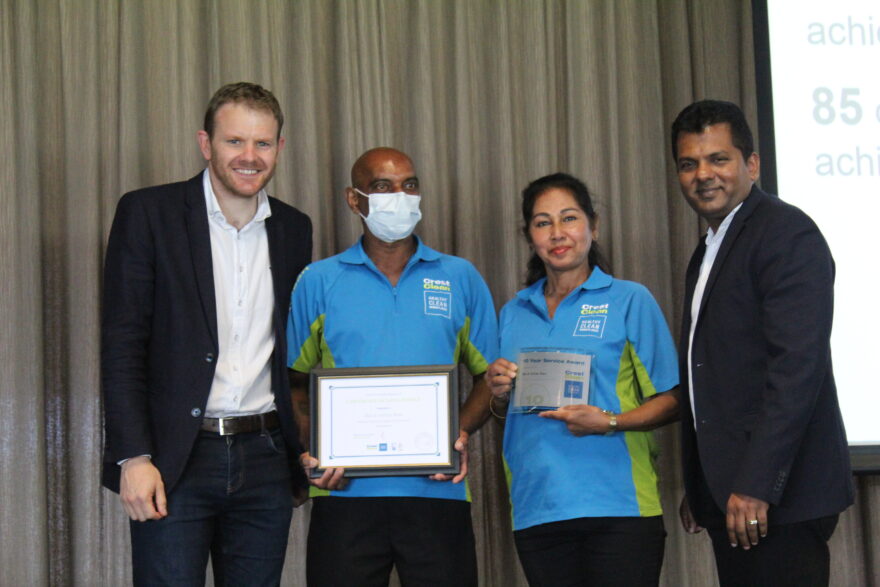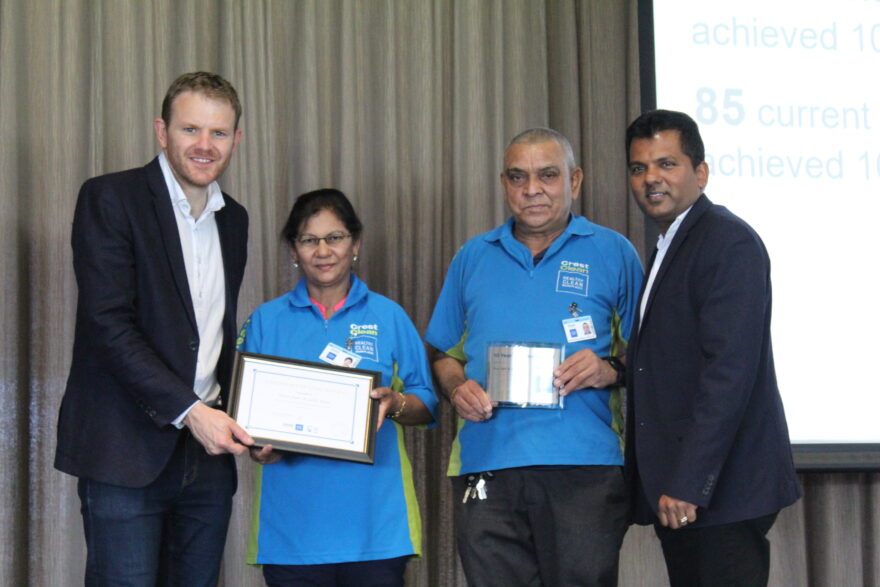 7 Years Long Service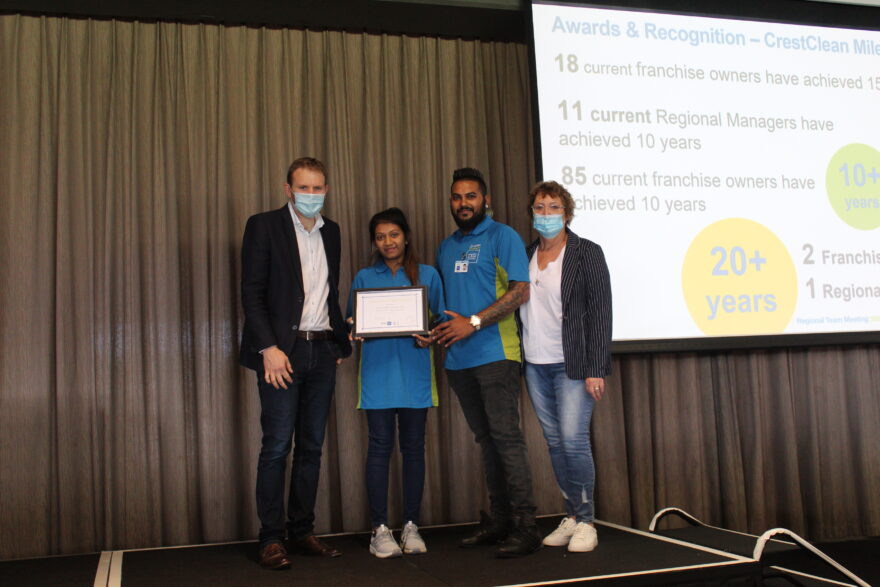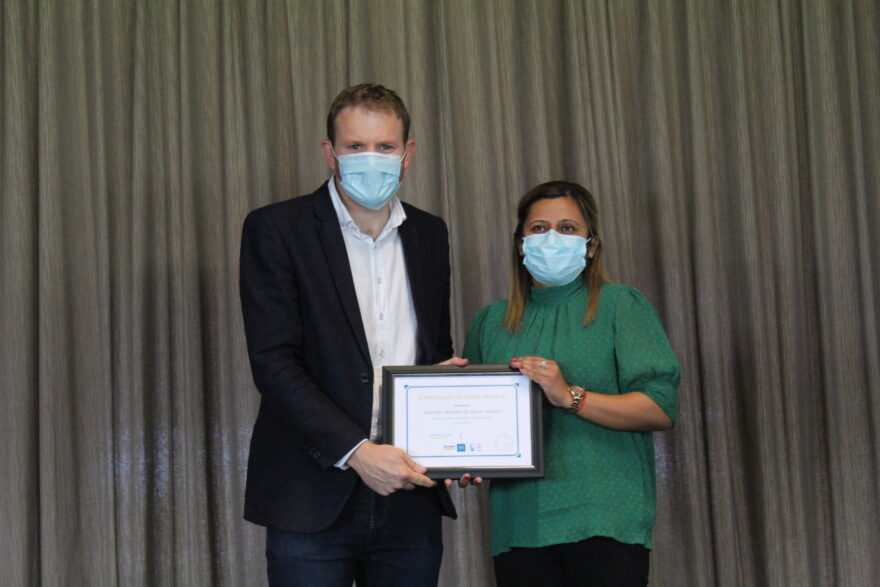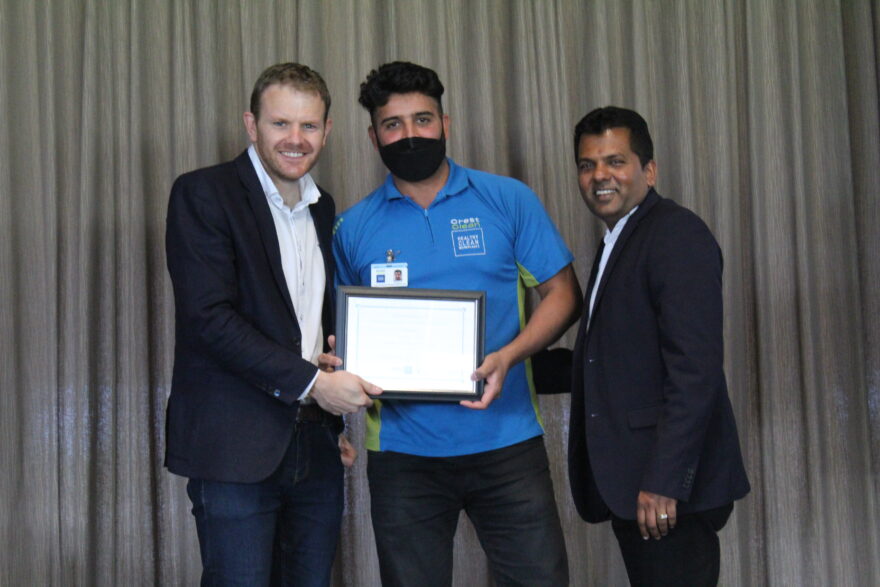 5 Years Long Service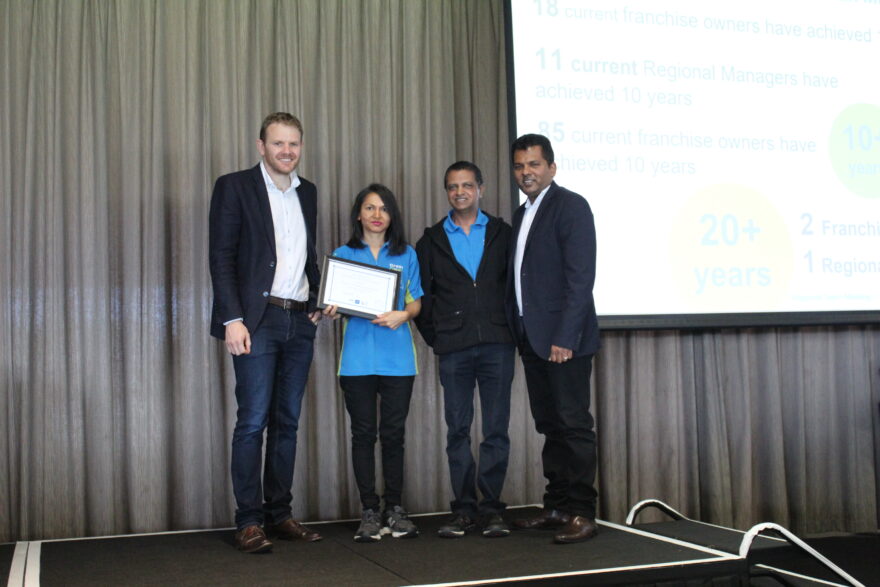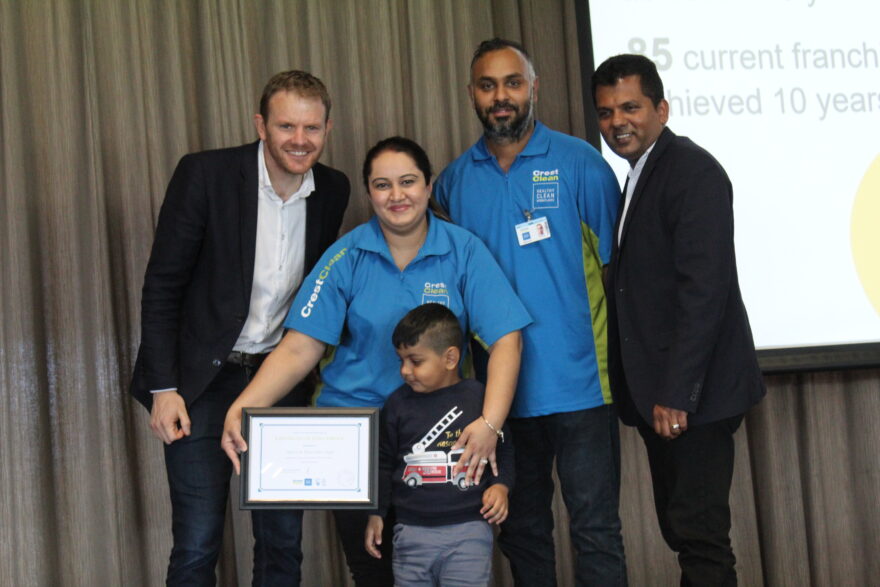 3 Years Long Service