Filipino business owners enjoy friendship and success in South Canterbury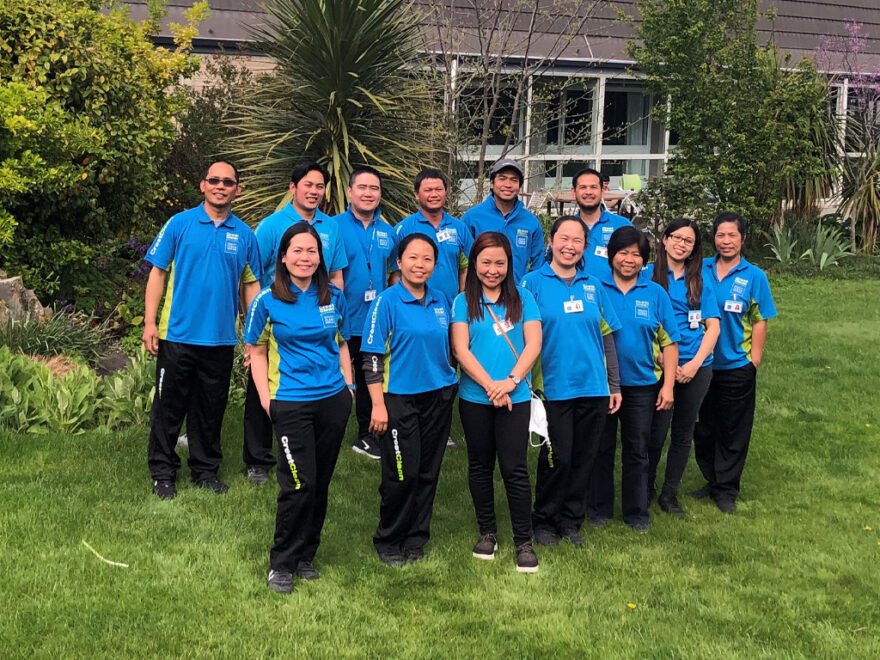 Since CrestClean expanded into South Canterbury five years ago, the number of franchise teams has grown exponentially… due in a large part to its popularity amongst the Filipino community.
More than half of the franchisees in the region are originally from the Philippines, having encouraged each other to become CrestClean business owners.
There are currently 13 Filipino franchise teams in South Canterbury, the longest serving being Joy and Nilo Pombo, who joined three and a half years ago.
Joy, who was a veterinarian in the Philippines, moved to New Zealand with her children in 2011 to join Nilo, who was working on a dairy farm in Temuka. She found work at a drum factory, and it was there that she became friends with someone who knew a franchisee in Invercargill.
After speaking with the franchisee, the couple decided to buy a franchise and have since recommended it to others.
"You can make a lot of money compared to other jobs and the hours are good," says Joy.
Nilo has also qualified as a Hard Floor Care specialist, with CrestClean's Master Cleaners Training Institute. The couple say the flexibility of the business fits in well with family life, and Nilo's other job as a farm manager.
Not long after Joy and Nilo became franchisees, Rosa Rigor and Lilly Orena became CrestClean business owners.
"They joined as a partnership but quickly found CrestClean such a great business they brought their husbands into the business and became two separate businesses," says South Canterbury Regional Manager Rob Glenie.
"They were so impressed with being business owners that they proudly went out and encouraged their friends to join — and now my largest franchisee nationality is Filipino!
"All of them are not only amazing business owners, but amazing people. They take a lot of pride in their work, provide great customer service, and are really friendly and fun."
CrestClean is proud to have 59 nationalities represented in its franchise network, including more than 120 Filipino teams throughout New Zealand.