From $8.50 an hour to a multi-million dollar turnover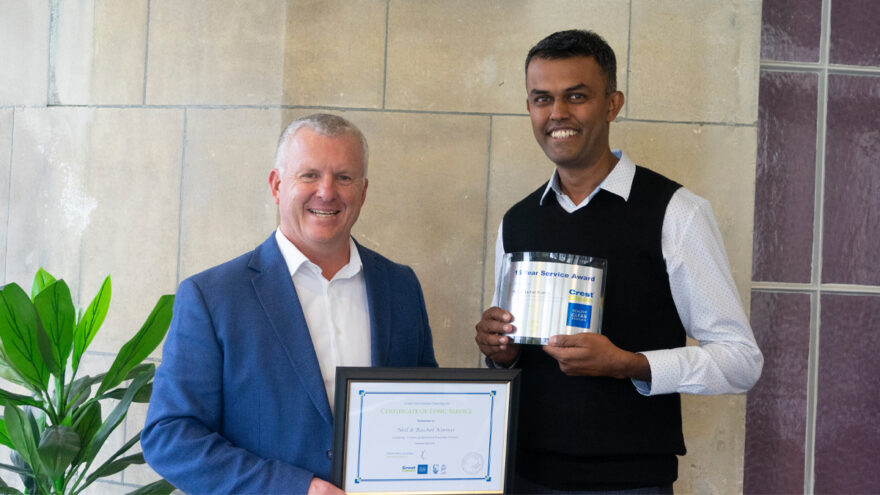 When CrestClean's North Harbour Master Franchisee Neil Kumar bought a cleaning franchise with his wife Rachel 16 years ago he wondered what he'd got himself into.
At the time he was working during the day as a CNC operator, helping Rachel with the cleaning in the evenings, and had no idea of the career path that lay ahead of him.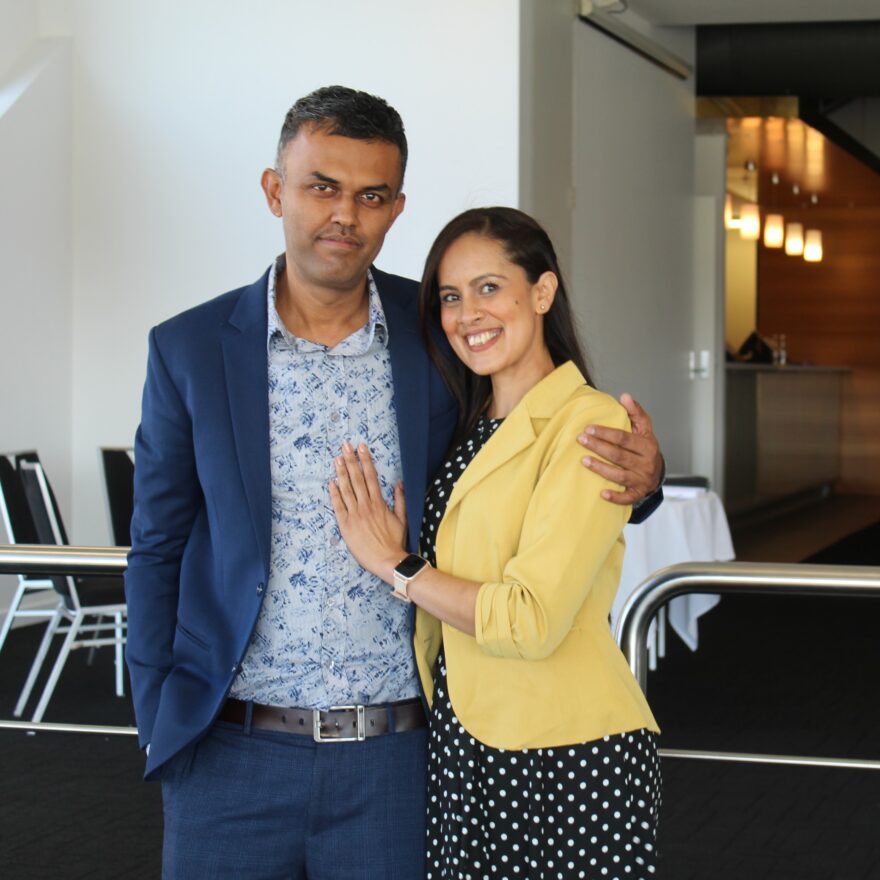 "It was Rachel's idea. I had no interest in cleaning. Our first contract was a school — we started at 3pm and finished at 9pm, and I thought 'oh my goodness, what have I done?', says Neil.
But, as the turnover of their business doubled, then tripled, any misgivings quickly turned into ambition.
"We started at $40,000 and when we reached $150,000 I quit my daytime job and I started to like CrestClean!" says Neil.
The figure was way beyond anything he could have imagined. When he first moved to New Zealand from Fiji in 2003, he was working up to 84 hours a week for $8.50 an hour, which was the minimum wage at the time.
Not content with stopping there, Neil went on to become an induction trainer, Hard Floor care trainer, Carpet Care trainer and Module 1 and 2 trainer with CrestClean's Master Cleaners Training Institute.
Then, in 2012, seven years after starting their business, Neil decided to take the step up to Master Franchisee for North Harbour, also taking on the Whangarei region for three years.
"I wanted to move further ahead, to get the satisfaction of a new challenge," says Neil.
Over the past 16 years he and Rachel have grown the region to 36 franchise teams, quadrupling the turnover to $4.6 million.
"The first thing I did was to retrain all my franchisees. Because I came from a training background, quality was very important to me. I spent a lot of time working at night, showing my teams what to do. Even now, if a franchisee can't do something, I go with them and I teach them. I like to pass on my knowledge, and vice versa, I learn from them as well," he says.
Neil says progressing his career with CrestClean has brought both personal and professional fulfilment.
"Overall, I'm very happy. We are mortgage-free and we have been able to provide for our family, without any compromises. And there's the satisfaction of seeing the company grow to $100,000+ million, and the success it has brought many franchisees. I have seen so many franchisees progress in their lives. For instance, almost all the teams in the region own their own home."
Neil says he has had a lot of support and guidance from CrestClean, in particular from Auckland Regional Director Dries Mangnus.
"He has been a good mentor to me. He's taught me a lot and has been very helpful," says Neil.
Neil has seen a lot of changes in the company, from new uniforms and branding to the introduction of new systems, processes and technology.
"Everything is continuously evolving. I'm pretty sure in the next five to 10 years there will be even more changes."
But what has changed the most for Neil is this…
"I love cleaning now. When I travel around, the first thing I notice is hygiene. Once you are in the cleaning industry, you literally see everything."