New location and fresh new look for Rotorua regional office
With its crisp white walls and brightly coloured mural featuring successful teams from around the country, CrestClean's new Rotorua office is a joy to work in, says Regional Master Franchisees Sonia and Mark Fredrick.
Located on Whakaue Street, in the heart of the city, it "fits the bill for everything we were wanting", says Mark.
"It's a handy location, there's plenty of parking and it's just the right size.
It's modern and welcoming, and it creates a really good atmosphere. We love working there."
With the waterfront and popular dining hub, Eat Streat, within walking distance, it's a vibrant part of the city to be located in, he adds.
"We are near the Novotel Hotel which is terrific because we were able to have our recent regional team meeting right across the road."
Street, window and wall signage added the finishing touches to the newly refurbished, first floor office, giving it a professional edge.
This includes images of CrestClean franchisees, in their distinctive blue and green uniforms, along one wall.
"When we meet with new franchisees it gives them a visual idea of the people who operate CrestClean businesses. We have a broad range of business owners, of many ages and cultures, and this is represented in the mural," says Mark.
"And we've had some really positive feedback from existing franchisees about how flash it is!"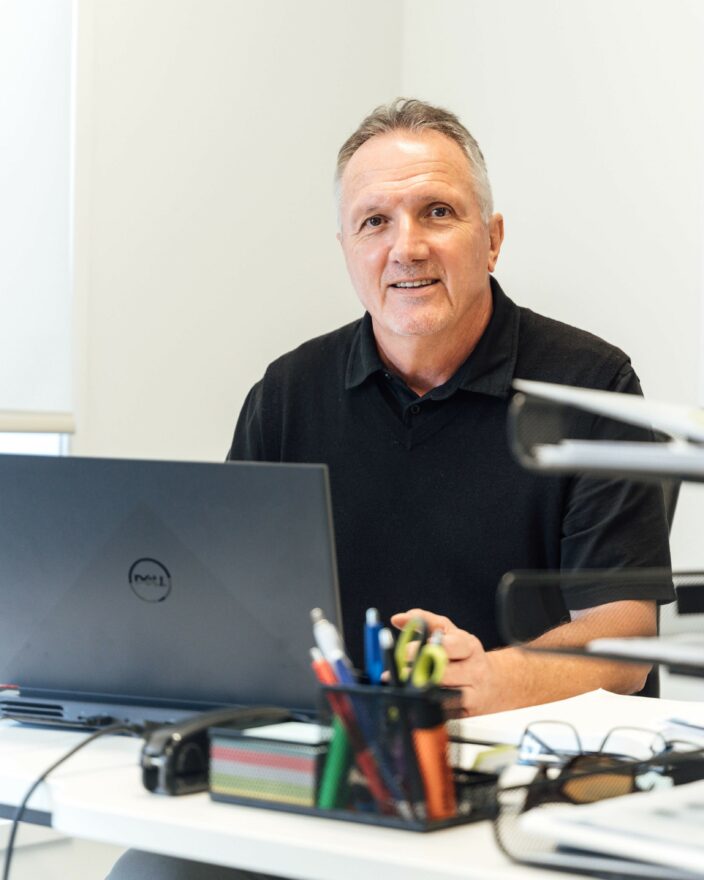 Mark and Sonia joined CrestClean in July last year as franchisees, becoming Master Franchisees for Rotorua and Taupō in December.
Between them, they have a wealth of business, sales and customer service experience, which they are looking forward to applying to the cleaning industry.
Having worked in sales, account management and business development across a range of industries both in Australia and New Zealand, immediately prior to joining CrestClean Mark worked in tourism for Rotorua Economic Development.
Sonia, who previously managed Big Save Furniture in Rotorua for two years, has an extensive background in both commercial and retail sales environments, including being a sales rep for Educated Furniture Ltd which saw her travel extensively throughout the Bay of Plenty visiting schools.
"We really love it. We work well together, and we really enjoy the franchisees. They are great to work with," says Sonia.