Reggie is a high-flyer with CrestClean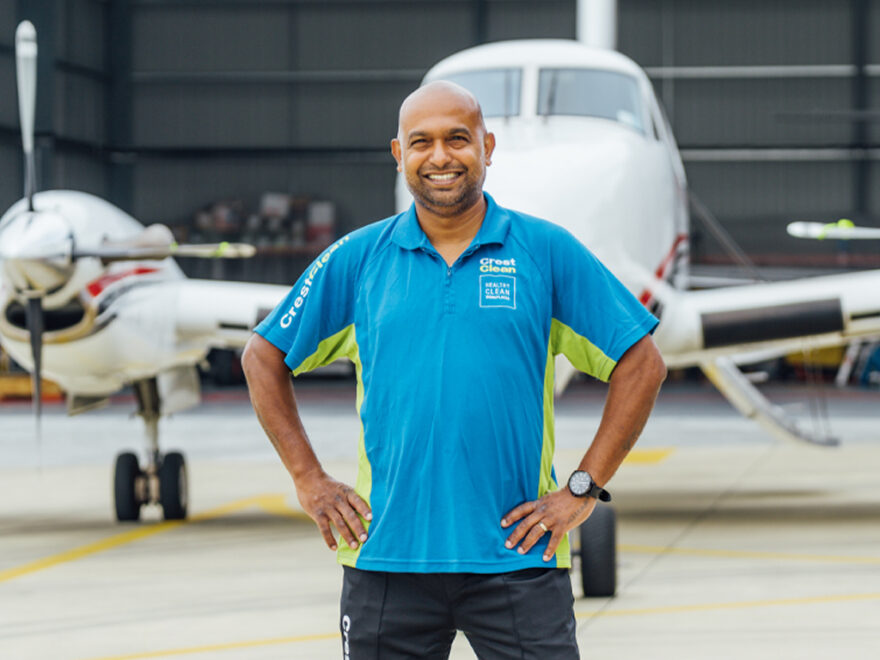 Reggie Singh is reaching new heights with CrestClean.
The Hawke's Bay franchisee has tripled his turnover in just two years, with plans to grow the business further.
"I worked as a door-to-door salesman for 10 years but I wanted to do something on my own. I had a mate who had a CrestClean franchise and he told me how you could grow a successful business," says Reggie.
"I started with the minimum, then I invested more and now I have grown my business big time. It's tripled in size and I have two employees. I'm very proud of what I have achieved."
Reggie, whose wife Geeta recently joined him fulltime after leaving her job as a winery lab technician, provides cleaning services to a variety of sites, from schools and rest homes to offices and factories, and says he enjoys the variety of tasks.
However, he has a bit of a soft spot for one site in particular — Skyline Aviation.
"When I come home, I always tell Geeta, 'one day I'm going to fly that plane'. It's a dream I have, maybe in the future when I have grown my business even more it might come true."