2022 Principals' Conference most successful yet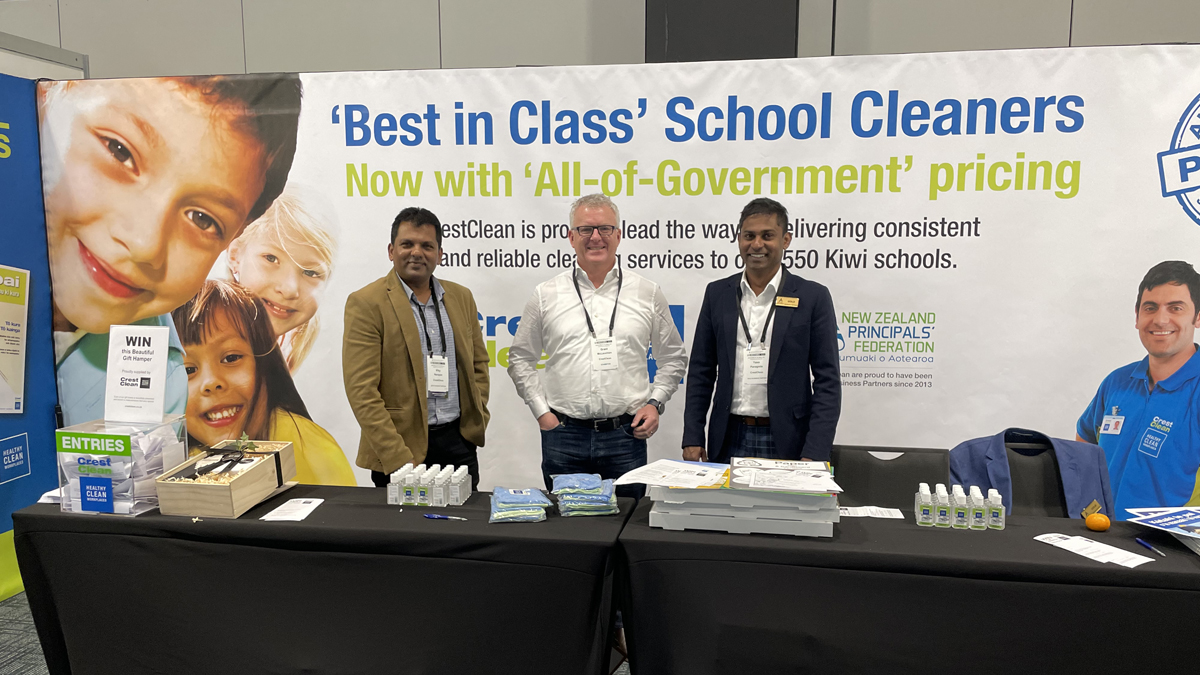 It has been 14 years since CrestClean first provided sponsorship to the New Zealand Principals' Federation — and this year we got to go back to where it all started.
The NZPF's annual conference was held in Christchurch for the first time since 2008, the same year in which we became an official Business Partner.
At that time, we provided Bronze level sponsorship, progressing to a Gold Business Partner six years later.
Over the years we have attended conferences throughout New Zealand, but being back in Christchurch for what was a bumper conference was particularly special.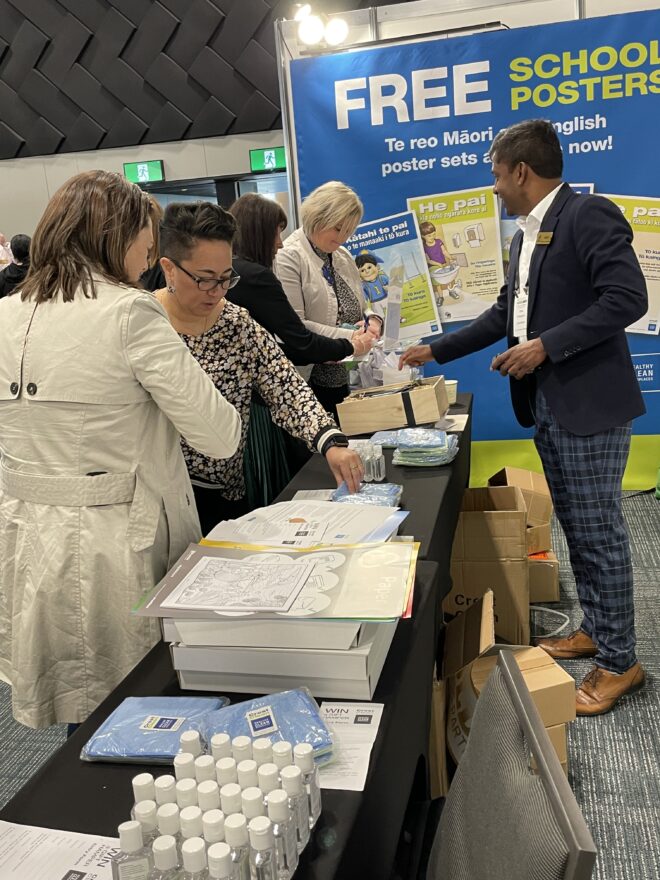 Held at Te Pae Christchurch Convention Centre, the conference was held over two days, and attended by CrestClean's Managing Director Grant McLauchlan, Christchurch Regional Master Franchise Yasa Panagoda and Auckland South Regional Master Franchisee Viky Narayan.
Addressing the 850 school leaders who had gathered at the conference, Grant McLauchlan reflected on CrestClean's longstanding relationship with NZPF.
"It is now some 14 years since our first NZPF conference here in 2008. I remember that moment very clearly — we were the new kids on the block, a fresh face to your community and at the time an unknown quantity… We had to quickly cobble together our first sponsor stand which I recall was an A3-sized photocopy banner and the smallest of stands, and there started our longstanding relationship with NZPF.
"Over the years since we've grown as an organisation. We've developed our education-specific cleaning methodologies and many of you here today would have played your part in the development of our business processes in your sector with invaluable feedback input, so thank you for that."
Grant encouraged delegates to visit the CrestClean stand to find out more about the company's services and to take advantage of our free RecycleKiwi resources and classroom hygiene posters, which are available in both English and te reo Māori.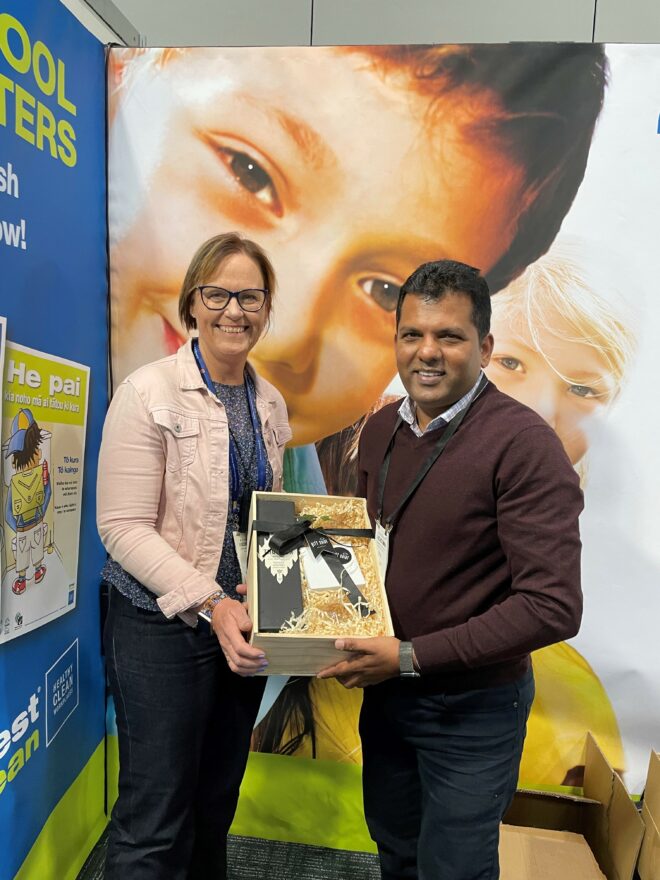 It was our busiest year yet, with hundreds of principals and deputy principals from schools throughout New Zealand visiting our stand, and a number of requests for our free resources.
Our Gift Hamper Prize Draw was also popular, with the lucky winner being Jill McArthur, who is the principal of Bishopdale School in Christchurch.
"There was always someone at the booth talking to us, asking questions. It was the busiest NZPF conference I've been to," says Yasa.
"All our existing customers were really positive and we also met a lot of new faces. We have a lot of new schools coming on board, and the principals came and introduced themselves, which was great."
The New Zealand Principals' Federation represents more than 2000 principals, providing support and resources for members.
The theme of this year's conference was Aotearoa ki te whai ao! — Aotearoa and Beyond.
The MC of the event was broadcaster Julian Wilcox, with keynote speakers including Black Ferns captain Dr Farah Palmer, microbiologist Dr Siouxsie Wiles, performing artist Te Kahu Rolleston and former All Black Scott Robertson.