CrestClean franchisees amongst special guests at new school opening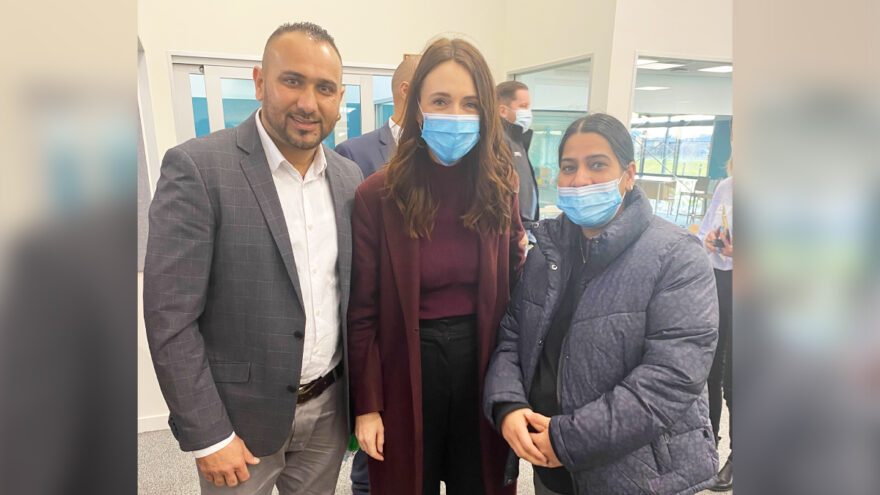 When Te Rōhutu Whio School opened in Rolleston recently, CrestClean franchisees Mandeep Kaur and Sharnjit Singh were excited to be on the guest list.
Tasked with cleaning the school before the big day, the Christchurch South franchisees were let in on a secret — Prime Minister Jacinda Ardern was also going to be a guest.
"We were informed that she was coming, so we went the extra mile. The day before, we spent extra time to make sure it looked perfect. Only the teachers knew she was coming. It was a surprise for the kids and the parents," says Mandeep.
And on the day, Mandeep and Sharnjit got to meet Jacinda in person and have their photo taken with her.
"It was very nice to be invited and it was pleasant to see Jacinda. She was chatty and friendly, giving some tips to the kids," says Mandeep.
"I explained who we were, that we clean the school for the kids, and she thanked us for keeping them safe."
Mandeep and Sharnjit, who have owned a CrestClean franchise for six years, have been cleaning Te Rōhutu Whio School since it opened its doors at the beginning of the year, however the official opening was not held until last month.
"They do such an excellent job at supporting the school, and all their customers," says Gina Holland, CrestClean's Christchurch South Regional Master Franchisee.
"The fact they were invited to this important event shows they are respected and appreciated by the school, CrestClean, and even the Prime Minister!"