Franchisees reap lifestyle benefits of owning their own business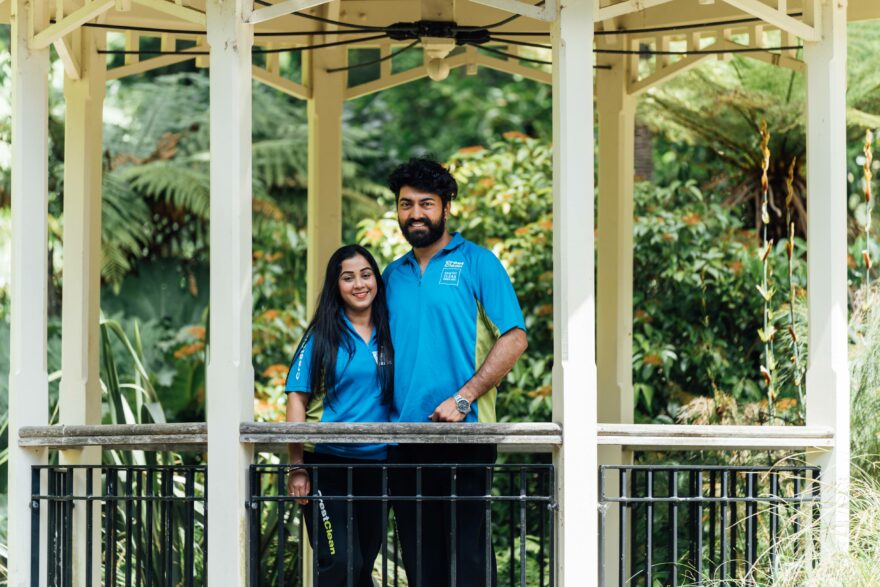 Shikha Sharma is a self-confessed night owl, so owning a CrestClean franchise where she can work in the evening is the perfect fit.
"I'm the kind of person who doesn't like getting up in the morning, but I don't mind working at night, so it's really good," she says.
Shikha and her partner Lucky Chhabra joined CrestClean two years ago because they wanted the independence of having their own business.
"I wanted to be my own boss. I didn't want to work under anyone. I'm enjoying my life. I have the freedom to wake up any time in the morning, and I've got the best customers, they are wonderful people."
Having previously worked as an assistant manger at a fast food restaurant, Shikha says her life is much more balanced now.
"I love having my weekends free. Before, it was hard to see my friends or to give time to myself. Now, sometimes on the weekend I go out for some pampering. I never did that before. There have been a lot of positive changes in my life. I can have proper meals, I can give myself more time, I'm not rushing and it's the same for Lucky as well."