Hawke's Bay franchisees celebrate 30% revenue growth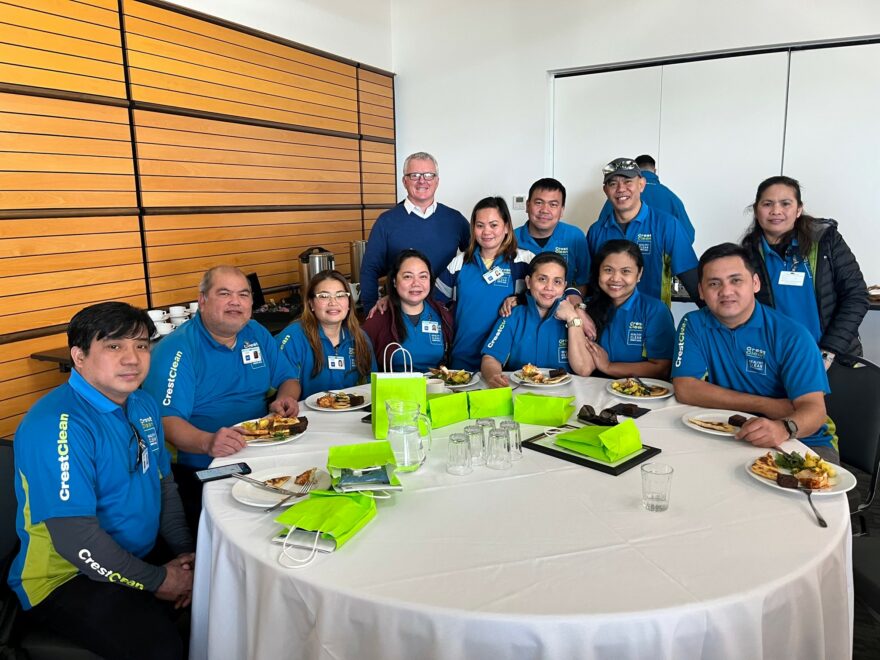 This year's Hawke's Bay Regional Team Meeting attracted record numbers, as franchisees met to celebrate their successes, including 30% revenue growth in the region.
"We had a full house, with people queuing out the door, which was great! It's the biggest team meeting we've ever had in the region," says Hawkes's Bay Regional Master Franchisee Tim O'Leary.
"Franchisees felt a huge sense of pride at having achieved 30% growth over the past year. It was a very celebratory event."
The meeting was held at Napier Conference and Events, on the waterfront, with a presentation by Managing Director Grant McLauchlan, during which franchisee achievements were accoladed.
Hawkes's Bay Franchisee of the Year 2021 was awarded to Sophie Chase, while Reggie Singh was named Hawke's Bay Rookie Franchisee of the Year 2021. Reggie was also presented with a Certificate in Commercial Cleaning Level 2, as was Jeffrey Iglesias.
The 2021 awards would normally have been presented at the annual Christmas Party, which didn't go ahead last year due to Covid restrictions at the time.
For Sophie, who is also an Induction Trainer, it was the third time she had been named Franchisee of the Year, since joining CrestClean eight years ago. In 2014 she also received a National Excellence Award.
"Sophie is meticulous in her work, and she's also very good at teaching others and showing new franchisees the way. She sets high expectations and she's very clear in those expectations. If Sophie's happy, then you know you're good enough!" says Tim.
Reggie, who also recently became an Induction Trainer for the region, has tripled the turnover of his business and taken on two employees since starting it with his wife Geeta two years ago.
"He's really consistent and understands what it takes to be a successful business owner. He's proactive in communicating with his customers and has really good relationships with them," says Tim.
"Overall, it was a really successful meeting. The venue was stunning, the food was delicious and everyone was really positive about what we've achieved as a region over the past year."