Nisha says being her own boss is rewarding in more ways than one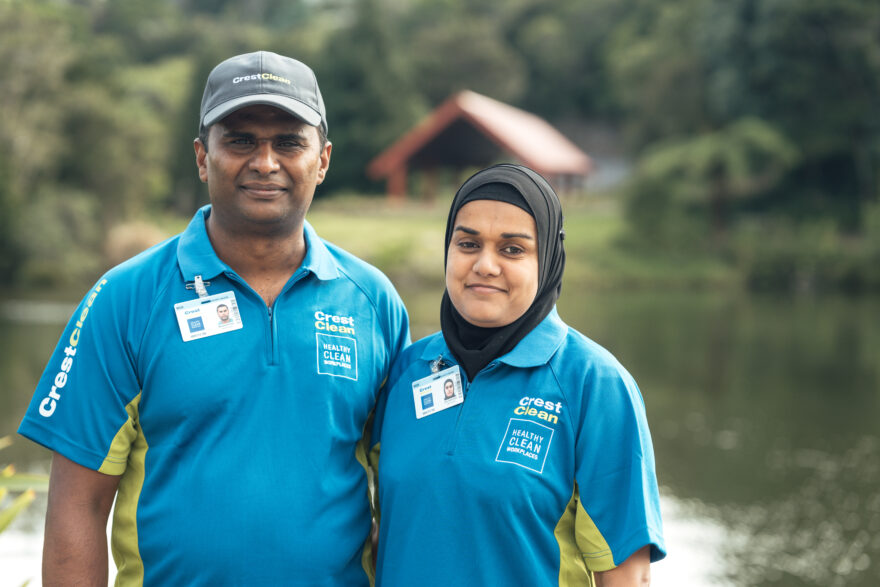 Nisha Khan used to work long hours as a team leader for another cleaning company, but now she is proud to own her own CrestClean business, together with her husband Mohammed.
"I am working less hours and earning more. We have more time for the family, it's heaps better. If we knew about CrestClean before, we would have got into it years ago," says Nisha.
The couple moved to New Zealand in 2011, settling in Kerikeri where Mohammed was offered a job with a logging company, having spent the previous nine years as a heavy diesel mechanic in the forestry industry in Fiji. He now works as a service manager for a heavy equipment company.
Meanwhile, Nisha worked as a cleaner for a commercial cleaning company, progressing to team leader after five years. However, she found she was working long hours and not getting the financial rewards for her hard work.
After speaking with a CrestClean franchisee in the region, Nisha and Mohammed realised there was a smarter way to work. They met with Northland Regional Master Franchisee Kent Wilkinson to find out more and, following the meeting, decided to invest in their own CrestClean franchise.
"We thought the franchisee we met was working for CrestClean, but then he said 'no, it's my own business'. So, we called Kent and went from there," says Mohammed.
"Nisha's working 5-6 hours a day instead of 14 and earning more, it's heaps better. She starts a bit earlier than me and then I join her after I've finished work. If we knew before, we would have got into it sooner," says Mohammed.
Nisha and Mohammed say they love living in Northland and are glad to have more spare time to enjoy it.
"We like to visit places, that's why we live here, the beaches are right here."
Kent says, "Both Mo and Nisha are wonderful additions to the Northland team. They are diligent, quality operators who get great comments from their clients. Their van and equipment are always spotless. They will soon be expanding their role in the region by becoming Induction Trainers and I believe they will excel in this role."