'Thank-you' morning tea celebrates Wellington franchisees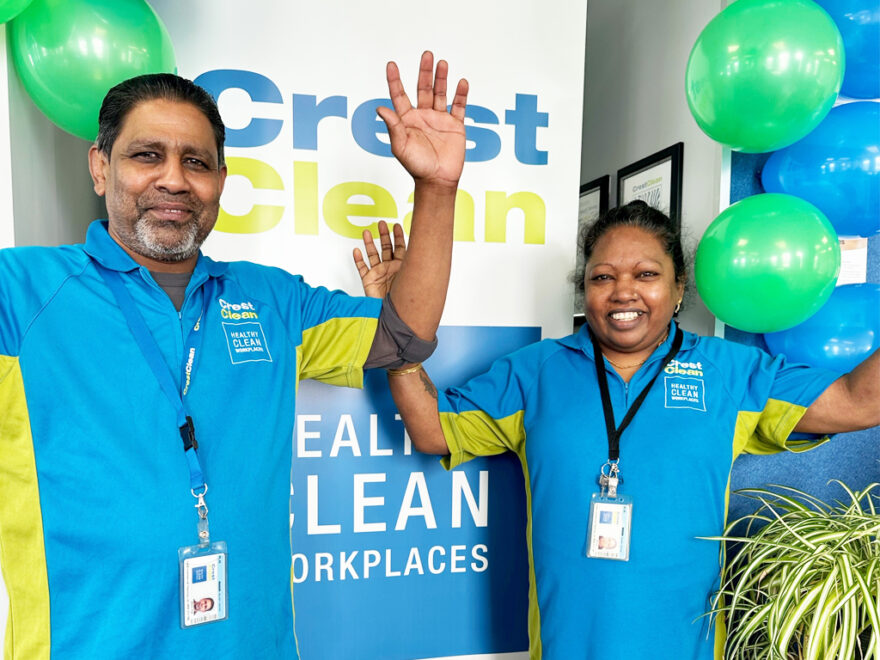 'Thank Your Cleaner Day' was celebrated in style at CrestClean's Wellington office, where franchisees were invited to attend a special morning tea in their honour.
The get-together was an opportunity to both catch up with franchisees and give thanks for all their hard work, says Wellington Regional Master Franchisee Zainab Ali, who hosted the event together with her husband Rajiv Reddy.
"We invited everyone to drop in from 11am-1pm and we had lot of franchisees turn up which was really nice," she says.
"We thanked the franchisees for their hard work, and everybody ate and talked about their businesses, mostly around what to expect in the future. And what everyone's doing for Christmas, how they're going to unwind and what they're doing with their families. We also talked about health and wellbeing, and how good it is that they are all so physically active. It was really good to catch-up."
The office was decorated with blue and green balloons, and certificates of achievement were presented to franchisees, for completing various training courses.
Franchisees also took the opportunity to stock up on CrestClean resources, such as communication books and free gifts for their customers.
"It was also a good opportunity for franchisees to talk to me about any little thing that was bothering them. Not everybody could come, but we sent an email afterwards thanking everybody and taking a moment to appreciate the work that they do and how important it is in the current climate.
"It was great to take a moment to thank everyone for what is sometimes a thankless task."