CrestClean attends healthcare conference for practice managers and administrators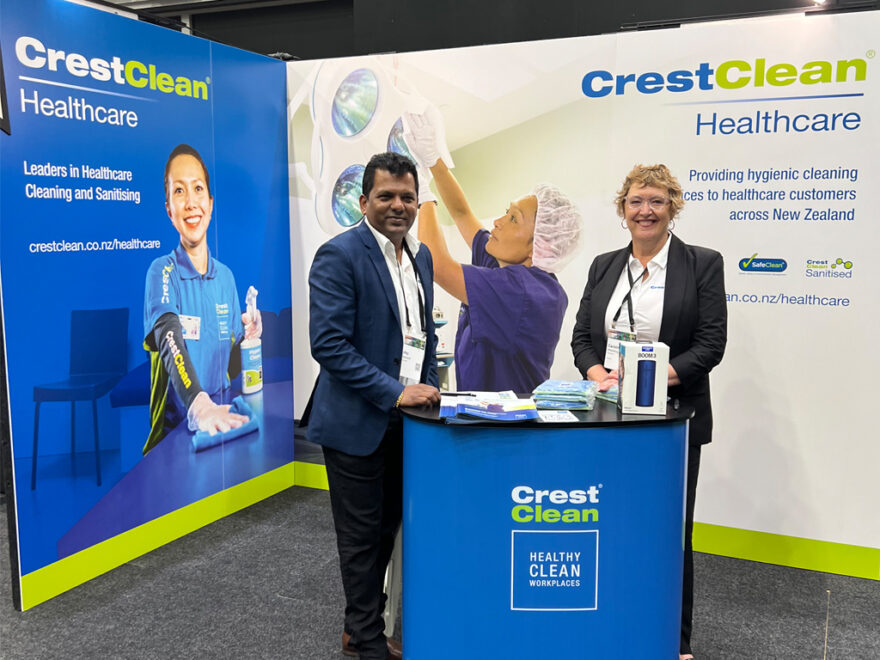 CrestClean recently attended the 25th Practice Managers and Administrators Association of New Zealand (PMAANZ) Conference in Rotorua, which brings together Practice Managers and Administrators from throughout the country for three days of professional development and networking.
It is the first time we have had a presence at the conference, and it was so successful that we are already looking forward to returning next year.
Regional Master Franchisees Caro Wedding (Auckland West), Viky Narayan (Auckland South) and Sonia and Mark Fredrick (Rotorua) attended the event, where they enjoyed meeting lots of new people, as well as catching up with some of our existing healthcare customers.
It was an opportunity for information sharing from both sides — for conference delegates to learn about our Professional Healthcare Cleaning Services, and for us to gain more insights into how our cleaning services can best meet the hygiene needs of healthcare providers.
The conference kicked off with welcome drinks followed by two busy days on the stand. As the only commercial cleaning company at the event, our team was able to have meaningful conversations with a variety of key healthcare stakeholders who Caro says already had a good level of awareness of CrestClean and the work we do. 
"They were a fabulous group of people. They were very interested in the training we put into our people and in our auditing processes. Our QA audits are already helping many of these practices comply with their auditing requirements," says Caro.
"Many others had been let down by other cleaning companies during Covid and they were interested to hear about our cleaning processes especially around cross-contamination."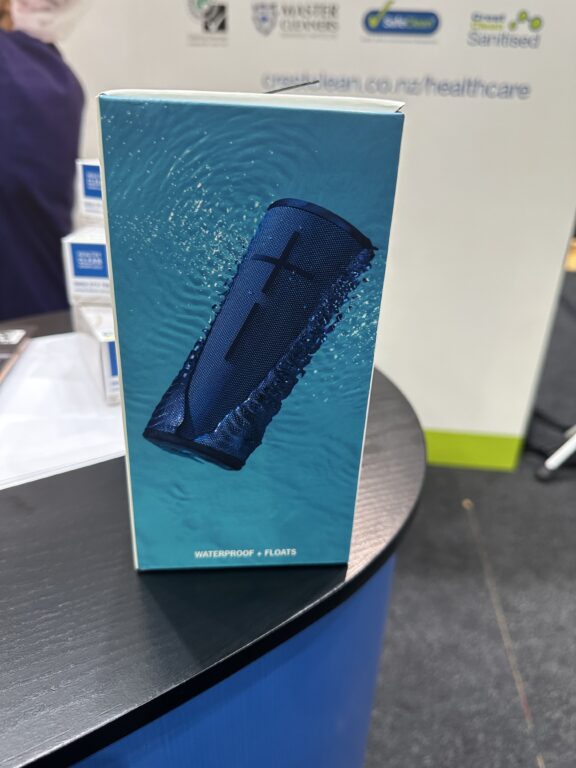 Our conference giveaway — a UE Boom in 'CrestClean blue' — attracted a lot of attention, with the winner being Jude Keys, a Manager from CareGroup based in East Auckland.
At CrestClean, we are committed to providing dedicated cleaning services to healthcare providers.
Earlier this year we introduced a new HealthCare Training Module, formalising and refining the training that our franchisees receive to ensure they follow the correct procedures to prevent cross-contamination and the spread of infection in these high-risk sites.
Delivered by our Master Cleaners' Training Institute, which is a corporate member of the British Institute of Cleaning Science, it is the only healthcare cleaning training of its kind in New Zealand.
This is the third major healthcare event we have attended this year, and the sector can expect to see even more of us in the future!