Introducing Fiza Rahiman… Operations Support Auckland Central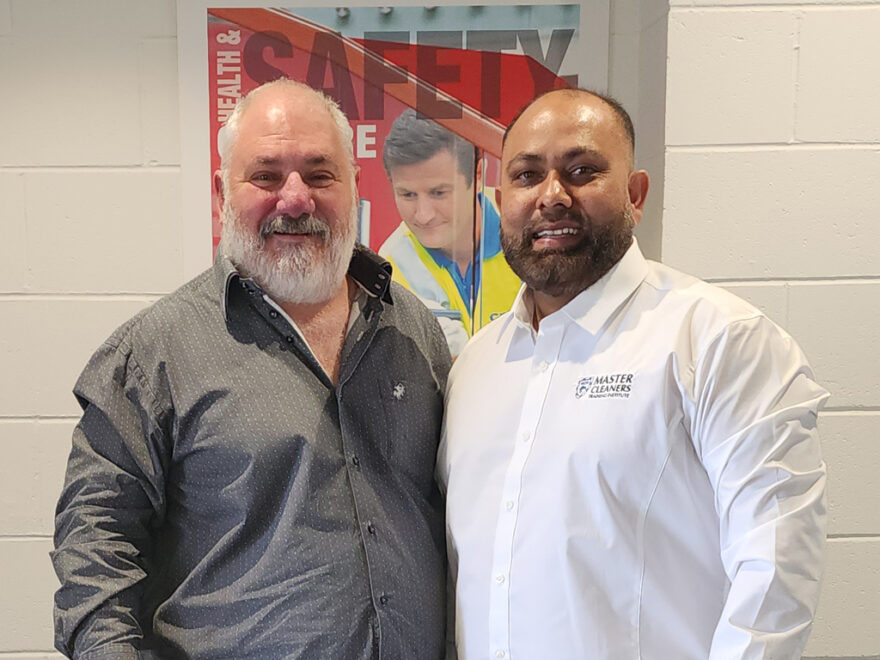 When a devastating cyclone struck Fiji in 2016, Fiza Rahiman's mother lost her home — so he built her a new one.
This was perhaps Fiza's proudest moment, and something he says was made possible by the success he has achieved with CrestClean.
It meant the world to him to be able to support his mother, who had worked hard to provide for him during his childhood.
"Growing up, we were very poor. My parents were separated, and my mum had four kids to raise on her own. We struggled back then," says Fiza.
"Through CrestClean I have been able to support my family both here and in Fiji. I'm very proud of that. When my mum is proud of me, that's what makes me feel proud. She has always been my motivation. I saw her working so hard for us."
And now he has made his mum — and the rest of his family — even prouder, by being appointed Operations Support for CrestClean's Auckland Central Region.
"I'm absolutely loving it. You've got to love what you do, and I've always done that," says Fiza.
"I like sharing my knowledge. It feels good to be helping others."
Fiza's new role is both customer and franchisee facing. He will be the first point of call for any customer enquiries, and will also work closely with franchisees, supporting them in their induction into the company, and with ongoing training and business development.
"If customers have any issues or special requests, I am here to help," says Fiza.
"With franchisees, it's about helping them to get their businesses running smoothly, especially at the start — you want them to have a good start — and then making sure they have the ongoing training and support they need."
Fiza joined CrestClean as a franchisee in 2008. He'd been working in retail as a sales consultant for Hill and Stewart, but when JB Hi-Fi acquired the company, he opted to take a redundancy package.
Using some of his payout to buy a small CrestClean business, he soon tripled it in size, taking on various training roles in tandem with running his business.
In 2018, he was appointed as a Regional Trainer for Auckland, and the following year he became a qualified franchisee assessor with CrestClean's Master Cleaners Training Institute (MCTI).
Fiza is also a Hard Floor Care Trainer with MCTI, and recently became one of the Institute's two nationwide Carpet Cleaning Trainers.
Married to Nazia, Fiza is dad to Heena, 14, and Zikar, 6, and says the work-life balance he has been able to achieve with CrestClean means there is plenty of time for family.
"On the weekends, I do normal dad things, like going to the skatepark. I get to spend time with my family which is very important to me."
Auckland Central Regional Master Franchisee, Dries Mangnus, says Fiza brings "incredible experience" in training and operations to the role.
"Fiza will assist me in ensuring that we continue to provide customers and franchisees with the best possible experience," says Dries.
"He is a very knowledgeable and respected member of the Auckland Central team, and I am sure he will make a great contribution to our future growth."