Optimism and opportunity aplenty in Queenstown Lakes and Central Otago
With the borders open again and the tourism industry coming back to life, there is a renewed sense of optimism amongst CrestClean's Queenstown Lakes and Central Otago franchisees.
This was evident at this year's annual team meeting, where the mood was extremely positive, says Regional Master Franchisee Danny Mastroianni.
"There is a lot of investment and new building projects happening in the region, which means there are plenty of opportunities," says Danny.
And, with the borders having opened, there was a renewed optimism that the labour shortage would soon start to ease, he added.
"Everyone's currently working at capacity. The last couple of years have been challenging, but now we're getting new teams coming on board. And existing franchisees are looking to take on employees and grow their businesses."
Over the past year the region experienced 25% revenue growth, with franchisees providing their customers with more than 64,000 hours of cleaning services.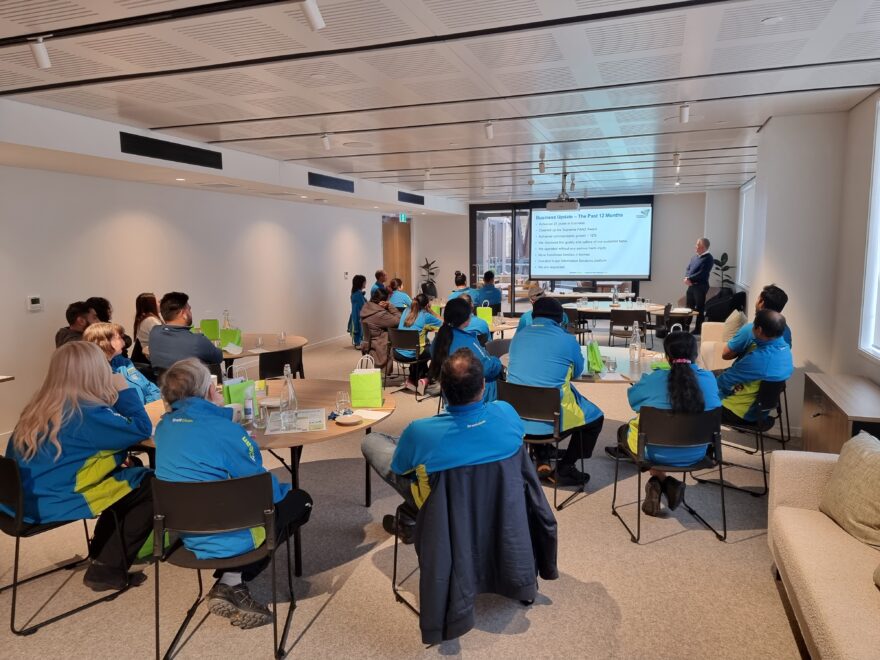 The team meeting was held at one of Queenstown's newest hotels, the 4.5-star Sudima Queenstown, located in the Five Mile precinct in Frankton area.
"It was very nice, and everyone was very happy and excited to get together," says Danny.
CrestClean's Managing Director Grant McLauchlan gave a presentation about the company's growth and future aspirations, followed by an awards presentation and a shared lunch.
Rookie of the Year 2022 for the region was awarded to Puletasi Kaler, and her husband Vic, who joined CrestClean in September last year.
"Right from the beginning, they have been great. They have taken on lot of responsibilities and have done really well. They are always asking how they can improve and do better, and they have grown their business really fast," says Danny.
"They started in Queenstown, and then offered to relocate to Cromwell because we needed more franchisees there. They do a fantastic job, and their customers love them."
Puletasi and Vic were also each presented with a Certificate in Commercial Cleaning Level 3, while Rajinder Dhaliwal and Jasmanpreet Gil were celebrated for each achieving a Certificate in Commercial Cleaning Level 2.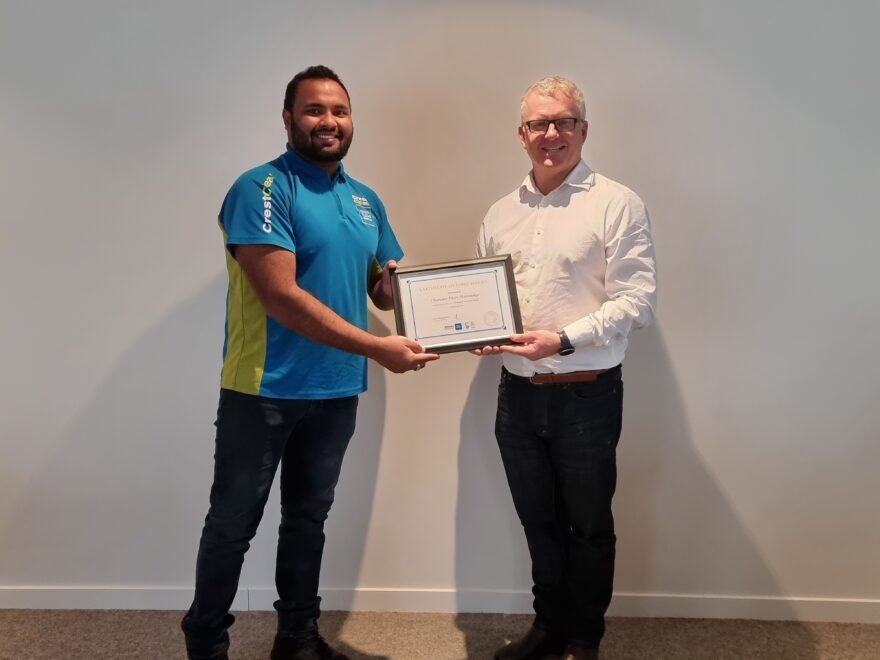 Chanaka Tikiri Hannadige was presented with a 3-Year Long Service Award, while Franchisee of the Year 2022 for the region went to Vikram Singh and Brooke Braddock, who were unable to attend the meeting and received their award at a later date.
Vikram and Brooke, who have had a CrestClean franchise since March last year, also started in Queenstown, before moving to Cromwell.
"They moved because they wanted to take on more cleaning contracts and grow their business. They also travel to Wanaka every day to clean a site there. They do an amazing job and their customers are really happy with them. Their customer service is very good, and they are also really supportive of other franchisees. They care about others and support other teams when they can."
Amongst those attending the team meeting were two new franchise teams, while further franchisees, who are awaiting residency, are expected to join in the coming months.
"The new franchisees were given a warm welcome," says Danny.
"Grant's presentation was very informative and the feedback that we got from everyone was really positive."