Plenty of room for future growth with spacious NV350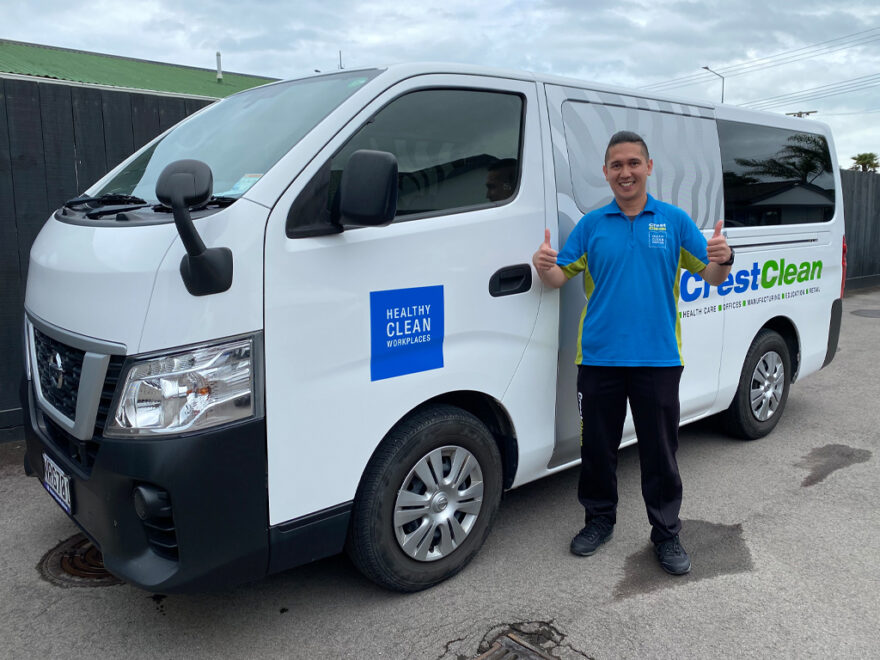 Tauranga franchisee Kit Sison was planning for the future when he purchased his roomy Nissan NV350 van.
Not only is it the perfect vehicle for transporting all his cleaning equipment, it also has six seats, which he plans to fill with employees as his business grows.
Kit purchased the 2019 van after seeing another franchisee with an NV350, and decided it was the vehicle for him!
"It's spacious, so I can easily fit all my equipment in it, it's nice to drive and it has a good safety rating," says Kit.
"With the six seats, I can drop my children off at school and childcare on the way to work, and when I expand my business I will be able to take my employees to work with me."
Kit and his wife Cressa, who both trained as nurses in the Philippines, bought the franchise 18 months ago. Kit works in the business with an employee, while Cressa has continued nursing. Between them, they arrange their work schedules to fit around their two young children, Dominic, 5, and Aria, 7 months.
"I work Monday to Friday, and Cressa works in the evenings; it works really well. Family is our number one priority, so we like to keep the weekends free."
Ian Noon, CrestClean's Health Safety and Wellbeing Leader, says for those wanting to operate a larger business, the NV350 is one of the best options.
"It's a decent size, so it makes transporting and accessing equipment safe and easy, including larger items like floor polishing machines. And, if you're planning to grow your business, it means you don't have to upsize and start all over again," says Ian.
"Plus, the CrestClean logo looks really sharp — the NV350 is a great shape for showcasing our distinctive branding."