Rotorua and Taupō franchisees celebrate success at team meeting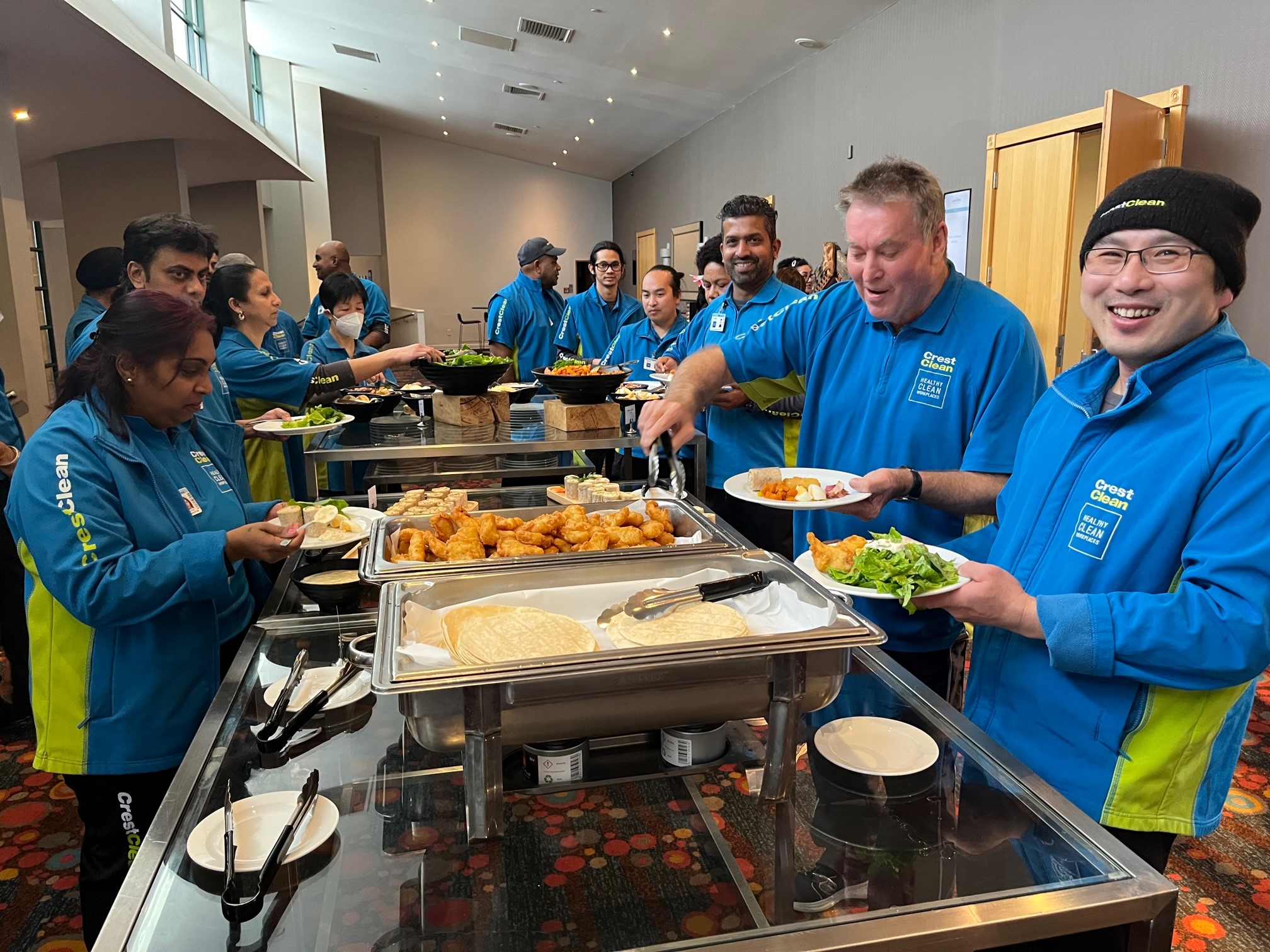 There was plenty to celebrate at CrestClean's Rotorua and Taupō Regional Team Meeting, with almost half of the region's franchise teams receiving Long Service awards.
A combined 65 years of business ownership was acknowledged across 11 teams, including two 10-Year Long Service Awards, four 7-Year Long Service Awards, four 5-Year Long Service Awards and one 3-Year Long Service Award. Certificates of achievement from the Master Cleaners Training Institute were also awarded.
The region has 27 franchise teams, who provide cleaning services to 168 customers, totalling more than 95,500 cleaning hours a year.
The team meeting was held at the Novotel Hotel, which is conveniently located across the road from the CrestClean office.
CrestClean's Managing Director Grant McLauchlan gave a presentation about the company's growth and future aspirations, followed by an awards presentation and a shared lunch.
"The venue was the perfect size and the turnout for our meeting was excellent," says Mark Fredrick, who together with his wife Sonia, is the Regional Master Franchisee for Taupō and Rotorua.
"Grant gave a very interesting presentation, which impressed our new franchisees in particular. They commented to me that they hadn't realised the scale of our business and the extent to which CrestClean has developed support structures for our franchisees."
It was the first team meeting Mark and Sonia had attended as Master Franchisees — they joined CrestClean in July last year as franchisees, stepping up to Master Franchisees in December.
"This was our first opportunity as new Master Franchisees to meet with everyone at the same time in one location, and it went very well," says Mark.
10 Years Long Service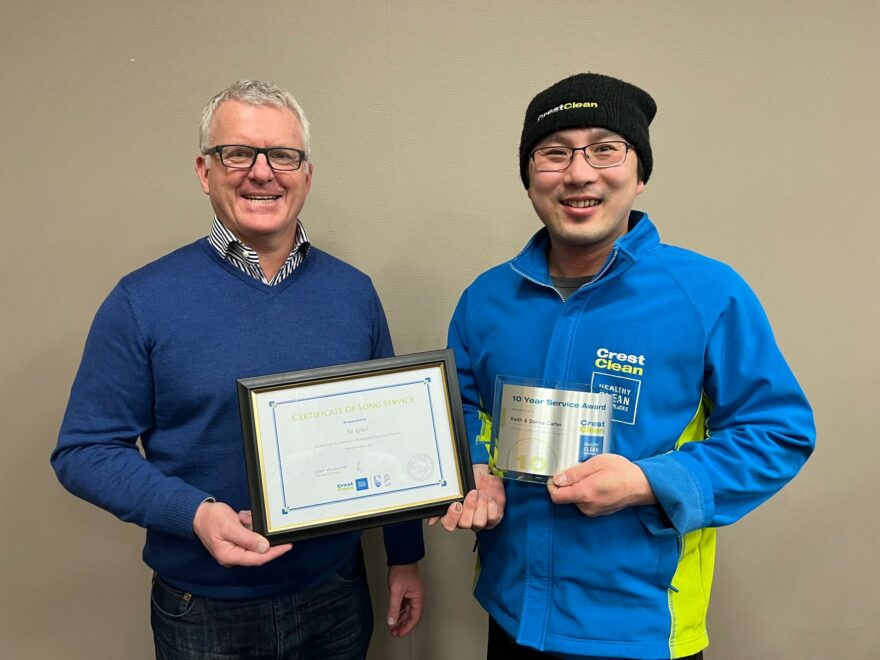 7 Years Long Service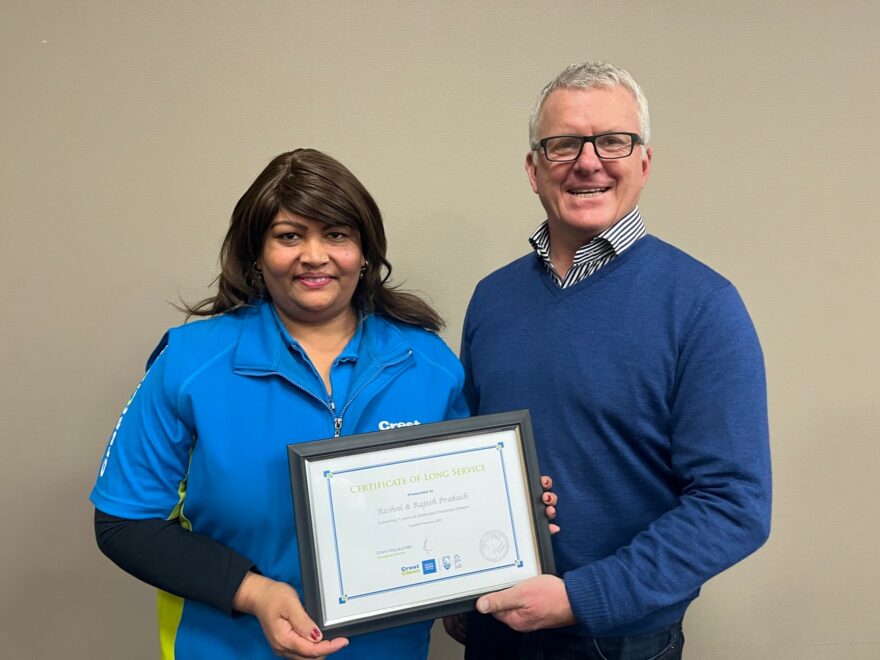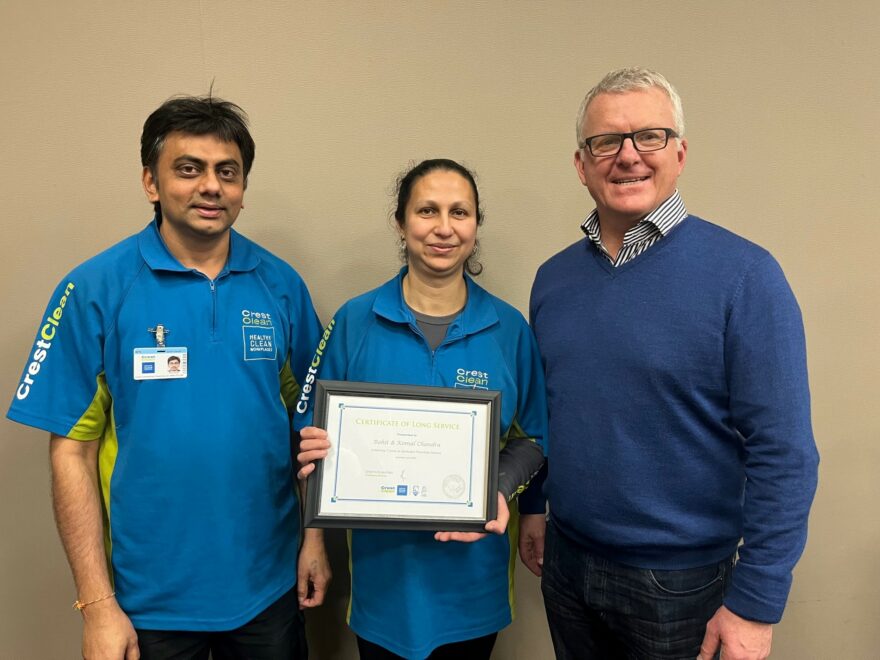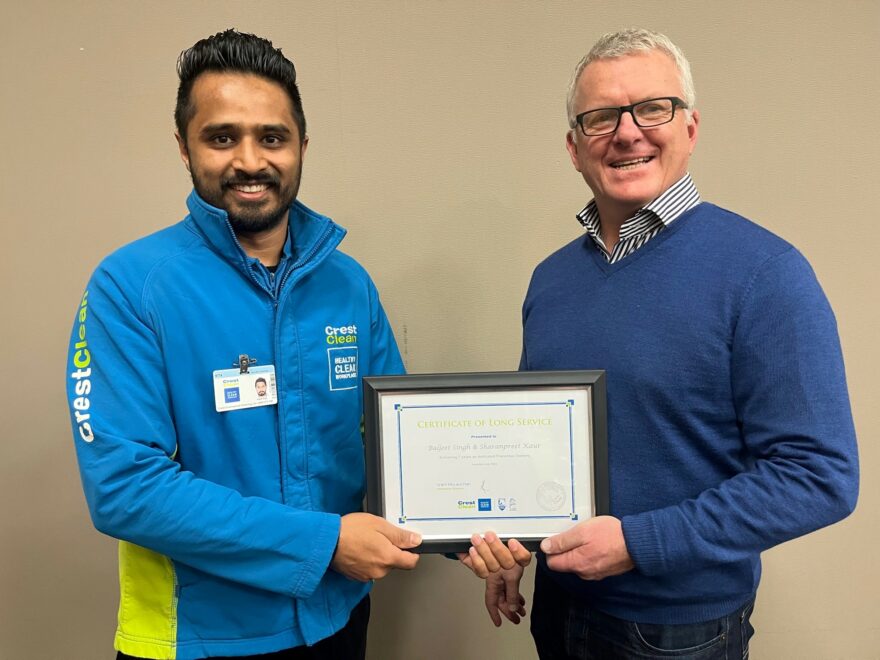 5 Years Long Service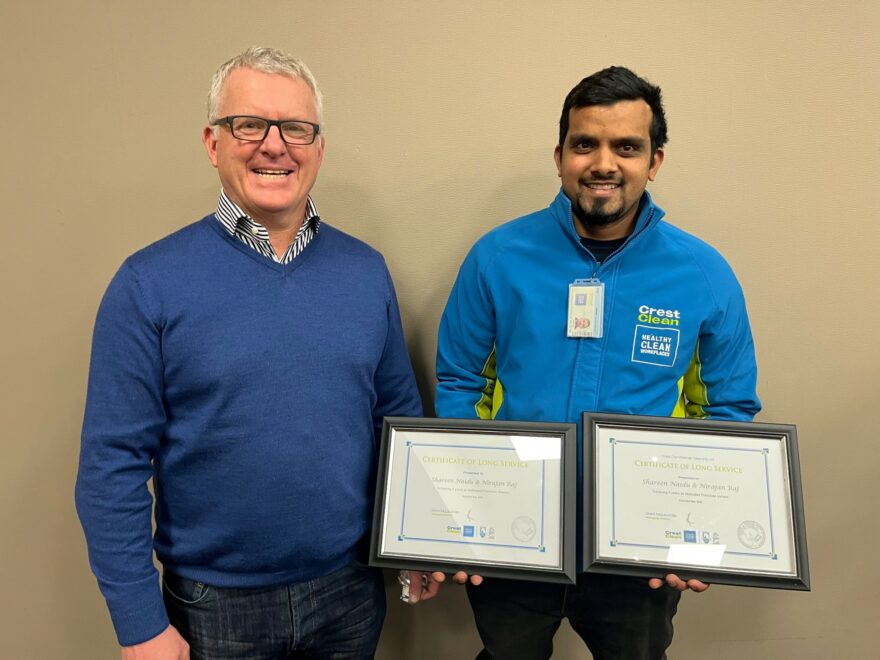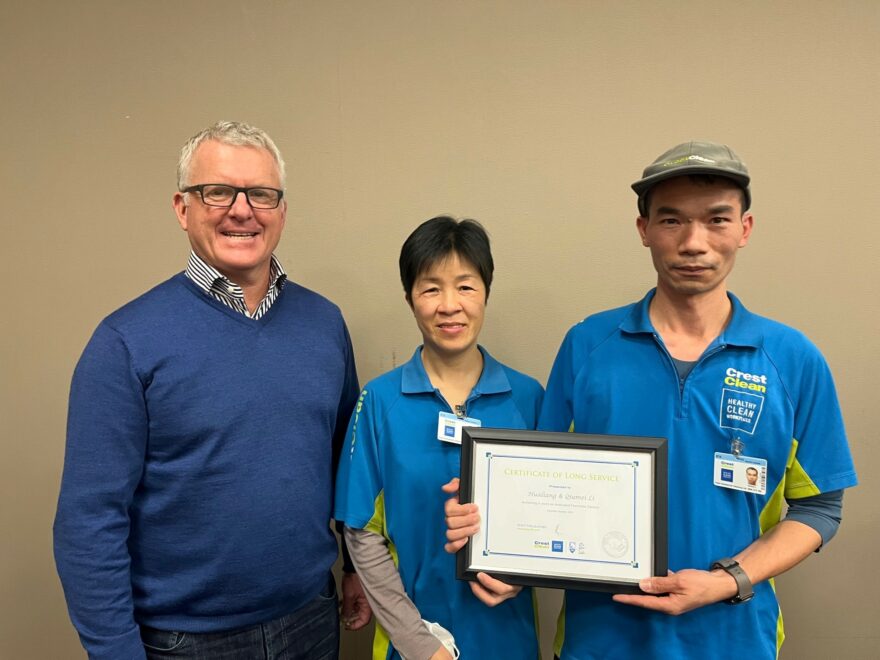 3 Years Long Service
Certificates of Achievement