Tauranga and Whakatane franchisees celebrate highest growth in the country
CrestClean's Tauranga and Whakatāne franchisees celebrated another successful year at their annual team meeting where it was revealed that the region has experienced the highest revenue growth.
In the last financial year, the region has had a 21 per cent increase in revenue, due to CrestClean's respected reputation in the marketplace.
The meeting was attended by CrestClean's Managing Director Grant McLauchlan who gave a presentation about the company's growth and future aspirations, followed by an awards presentation and a shared lunch.
"Everyone was really happy, the meeting was very upbeat," says Tauranga and Whakatāne Regional Master Franchisee Jan Lichtwark.
"Franchisees were keen to hear what was happening with CrestClean nationally, and what the plans are for the future."
Reflecting on how much the region had grown in the 12 years he had been with CrestClean, Jan added, "It was awesome to see the amount of franchisees that turned up. We've gone from having a little room for annual meetings, to having to hire a massive room!"
Following Grant's presentation, long service awards were presented to franchisees Cesear Rogacion and Oliver Wangdali, who have each reached the 3-year milestone of owning a CrestClean business.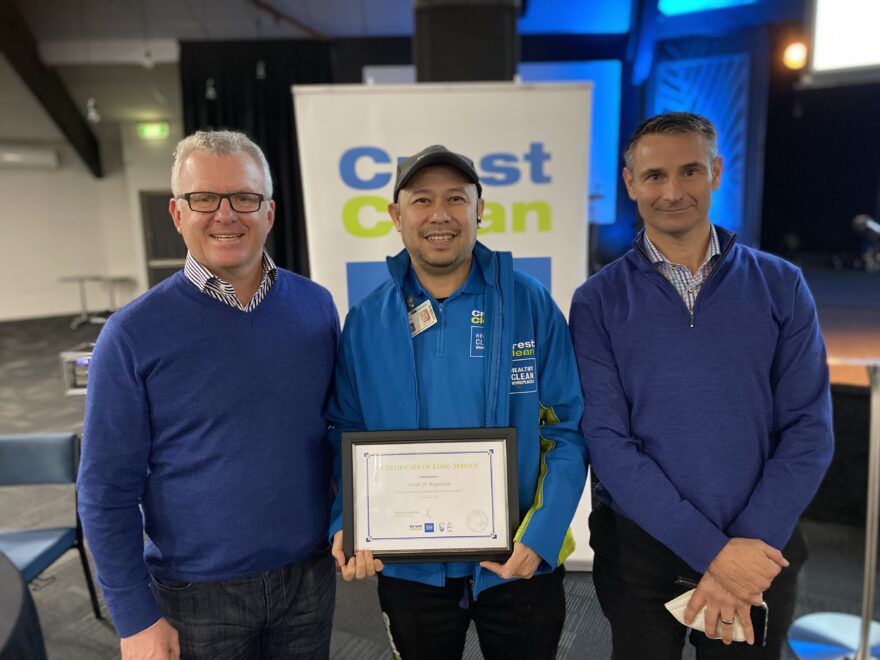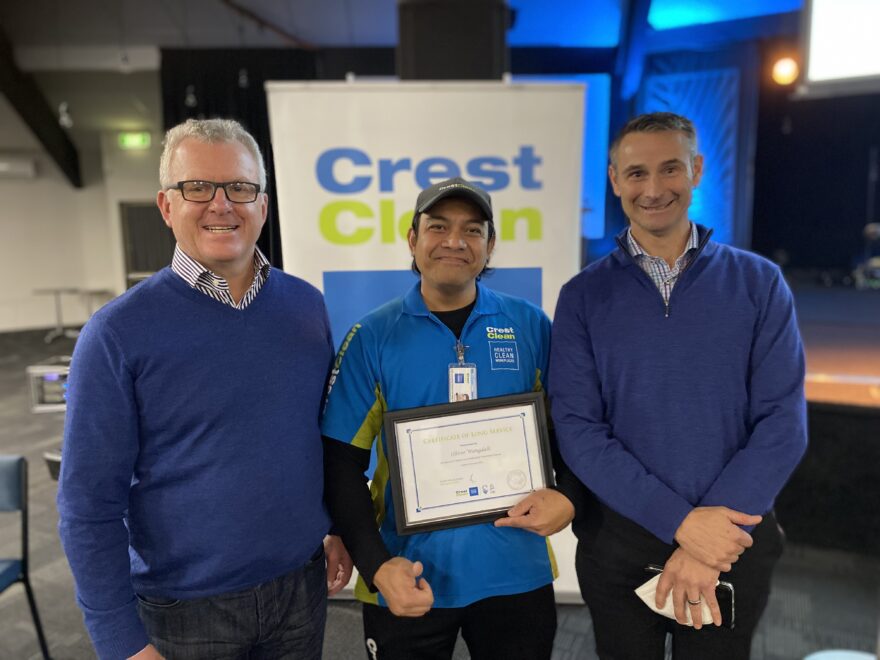 "It's really important to celebrate success. For a lot of franchisees it's the first time they've had a business. There are always ups and downs in any business but my motto is, if you're going to work hard, you may as well work hard for yourself," says Jan.
"We have a strong support team in the Tauranga office and I think franchisees really appreciate that. When they're happy, they do a good job, and when they do a good job their customers are happy. And when their customers are happy, they refer CrestClean to others. There's a big flow-on effect."