Zespri surprises Aileen with 'Thank Your Cleaner' morning tea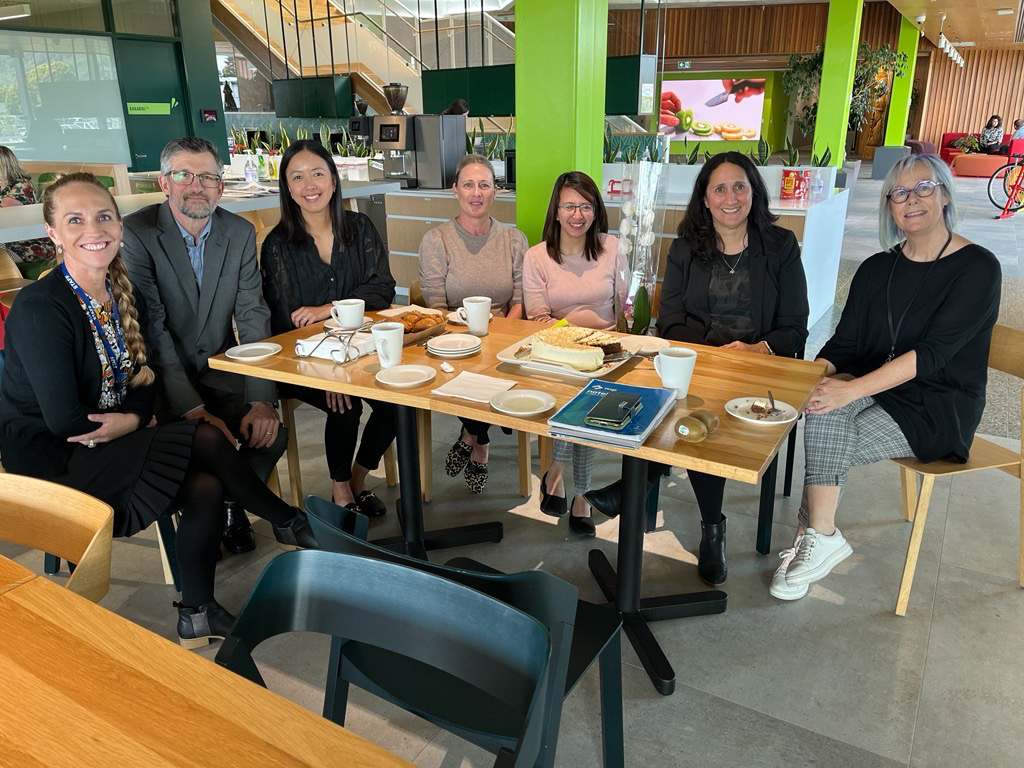 Whenever catering arrives at the Zespri offices in Tauranga, no matter the occasion, CrestClean's Aileen Fernando Caballero is always quick to lend a hand and help set things up.
But, when 'Thank Your Cleaner Day' came around, little did she know the morning tea was in her honour!
"It was funny, I was setting up and she offered to help, so I told her someone was already giving me a hand," says Annette Marsh, Zespri's Administration Facilities Manager.
"Then, when it was ready, I called her back… she was really surprised."
Not only was Aileen treated to a morning tea, but she was also gifted flowers and chocolates in appreciation of everything she does as Zespri's on-site cleaner.
"She is so well liked within the business. Everyone speaks highly of her. No matter what you ask her to do, she will do it with a smile on her face. She constantly goes above and beyond, she's amazing," says Annette.
"And she's our biggest champion of sustainability in the office. Quite often she's retrieving rubbish from one bin and putting it in another, like coffee cups and lids. Last year she was recognised by our sustainability team and gifted some Zespri merchandise. Then this year, one of our managers sent me an email about International Thank Your Cleaner Day, so we organised morning tea and the flowers and we had our admin team join her for morning tea."
The occasion was also highlighted on Zespri's digital noticeboard, resulting in lots of complimentary comments throughout the day.
"Thank Your Cleaner Day is a great idea because cleaners are often the unsung heroes. It was nice to recognise her good work, she does a fabulous job," says Annette.
"I didn't know about there was such a thing as Thank Your Cleaner Day, so I was very surprised, and I cried. Everyone congratulated me," says Aileen.
"It was really nice, I was so touched to know how much they appreciate what I'm doing. I'm really happy because I enjoy my job as well. I'm happy that they're happy with my service."
Aileen has owned a CrestClean franchise, together with family members, for the past two years. She is contracted to provide an on-site cleaning service at Zespri from Monday to Friday, and recently her family business was also contracted to do a site clean after hours, which she sometimes helps out with.
Jan Lichtwark, CrestClean's Tauranga Regional Master Franchisee says, since taking over the day cleaning at Zespri, Aileen has gone from strength to strength and become a valued member of the team.
"The feedback we get is about her integrity, work ethic, quality, and how she is a pleasure to deal with.
"Aileen and her sister Aizel, along with their husbands and family, have been amazing franchisees since starting with CrestClean and have grown their business to be one of the largest businesses we have in Tauranga."