Christmas cheer from the classroom!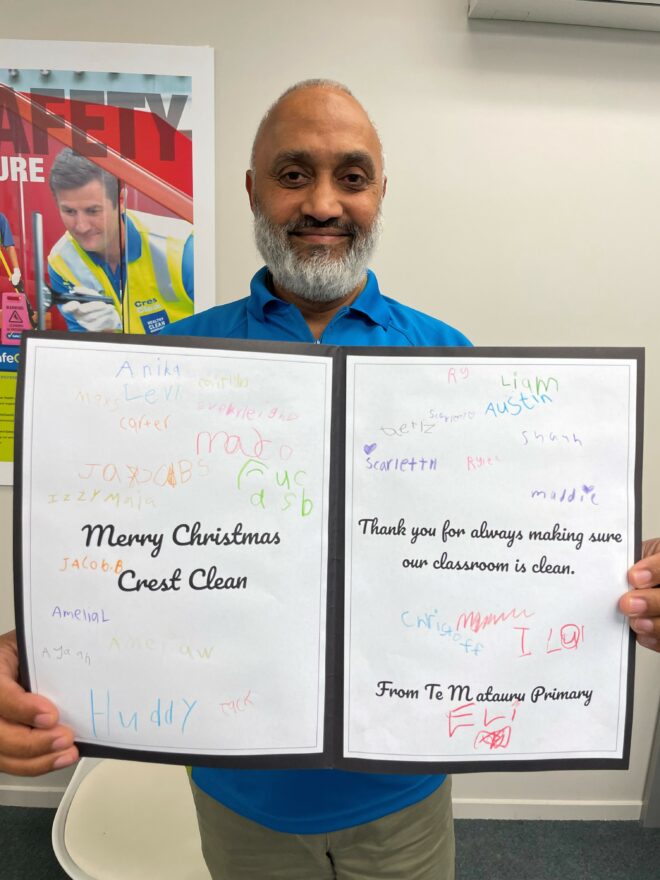 A colourful Christmas card signed by junior pupils at Te Matauru Primary School in Rangiora was the perfect way to end the term for CrestClean franchisee Nisar Kaskar.
"It was a big surprise, we weren't expecting it!" says Nisar.
"We appreciate the effort the kids have gone to, and we were very happy to receive it."
Nisar and his wife Nasreen have been with CrestClean for eight years, and have been providing Te Matauru Primary with a cleaning service for the past year.
"One of the teachers gave it to us and told us how pleased the school was with our services. Everyone at the school is really nice and friendly, they are always happy to see us," says Nisar.
"It was our first Christmas card for the year! We often get cards and gifts from customers at Christmas. It's nice to feel appreciated."