'Crestmas' celebration enjoyed by Dunedin franchisees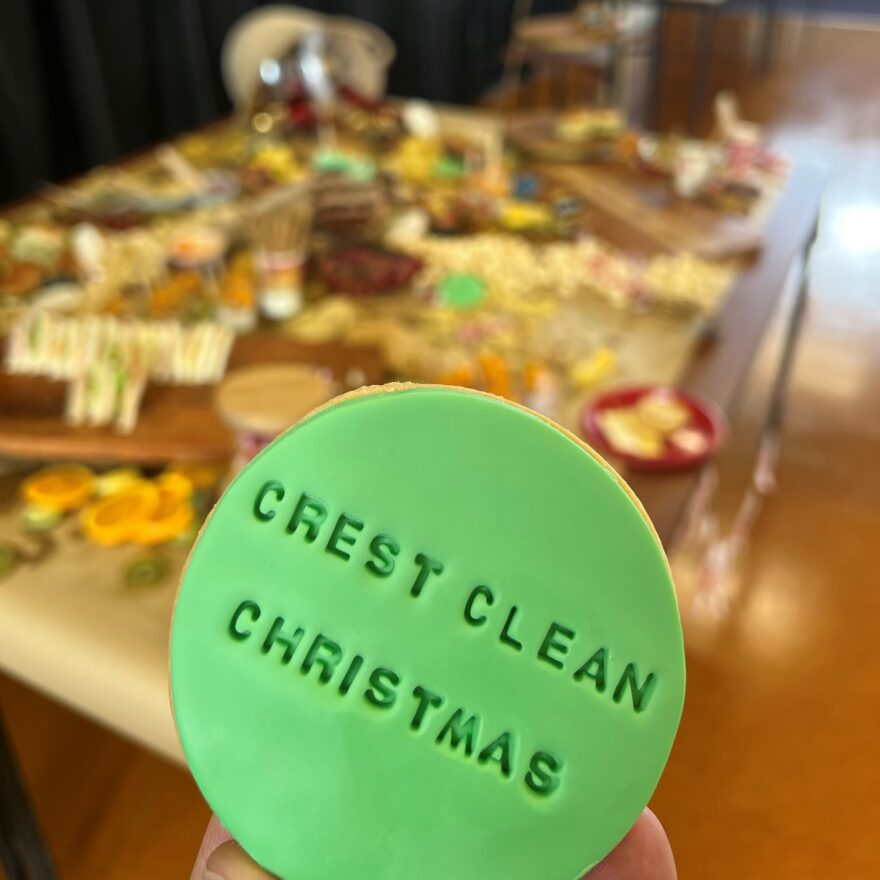 Cookies, candles, crackers and Christmas cuisine made for a very merry 'Crestmas' celebration in Dunedin.
Franchisees and their families enjoyed an end-of-year Christmas party at the Pirates Rugby Club where they shared a festive grazing platter, which included custom-made cookies, reindeer cupcakes and a selection of other sweet and savoury foods.
Outside, a bouncy castle provided entertainment for big and little 'kids' alike!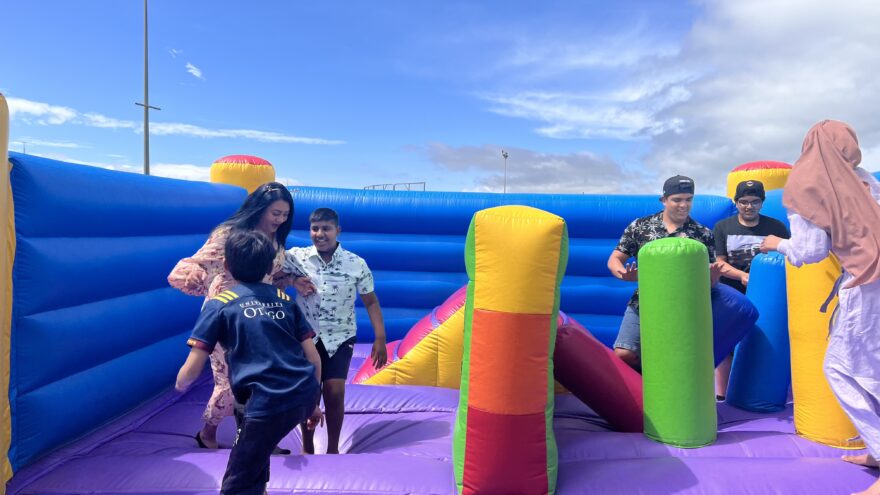 "It was a huge success. There was lots of Christmas spirit, and everyone who came absolutely loved it," says Nicky Kramers, who together with her husband Tony is the Regional Master Franchisee for Dunedin.
"Normally we do a sit-down lunch, but this year we decided to do something different and personalise it. It was a nice change and really fun."
Achievements were celebrated, with certificates presented to those who had achieved cleaning qualifications during the year.
Franchise of the Year 2022 for the Dunedin Region was awarded to both Melany Baltar, and Dan and Madhu Pariachi.
"Dan and Madhu have been with us for eight years and their continued support of us, their fellow franchisees and their customers is every reason behind what makes them a very successful franchise. Their dedication and their attention to detail is appreciated by all," says Nicky.
"Melany is always there to help those around her, her infectious laugh and smile and her desire for continued betterment leads the way. It's such a pleasure dealing with Melany and we know her customers feel the same."
Each franchise team also received a handmade scented candle, made by Kirsty Harvey of Pure Candles, who is a dear friend of Nicky and Tony. Together, they came up with the idea to label the pine scented candles 'Crestmas', which was amongst an array of fragrances gifted.
"Our people do a fabulous job every day and to be able to light a candle in their own home and relax we felt was a perfect way to say thank you along with enjoying the Christmas festivities," says Nicky.
"It also warms our hearts to be able to support great people doing great things. Candle-making was a hobby of Kirsty's, which she soon turned into a very successful business. A lot of our business is won by word of mouth, so what better way than to support others doing great things in the community. For us to be able to give back to our franchisees meant a lot to Tony and I."