Cultures combine for Christmas fun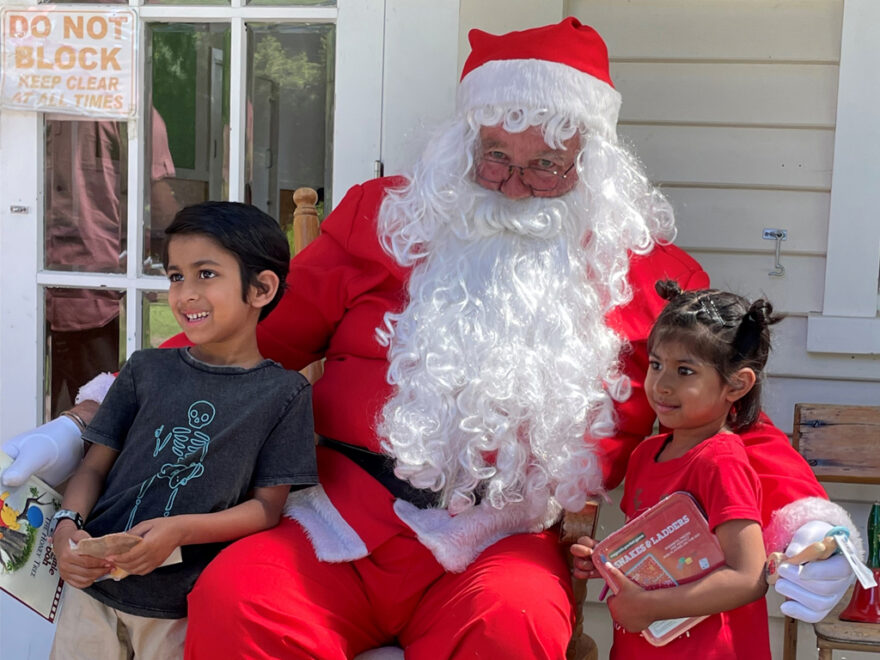 With delicious dishes from around the world it was a very multicultural Christmas party for CrestClean's Christchurch North franchisees.
However, the activities were decidedly Kiwi, with a flying fox, tubing, a water slide and bushwalks.
The annual event was held at the Omaka Scout Camp, where children even got the chance to feed the eels in the stream!
"We do a couple of charitable cleans a year for Omaka Scout Camp, and in return they allow us to use the facilities free of change. It's a great place for everyone to get together and for the kids to have fun," says Christchurch North Regional Master Franchisee Yasa Panagoda.
Close to 80 people, including franchisees and their families and employees, attended the party, with a guest appearance by Santa.
"We had a barbecue, and people also brought a small dish to represent where they are from — we had dishes from India, Bangladesh, Fiji, China, the Philippines, Sri Lanka and North Korea," says Yasa.
"The franchisees work really hard, and this is the one time of year I can provide something for them. Rather than going to a restaurant, I like to organise a barbecue because it's more relaxing and there's no pressure. The kids can play and everyone can wander around and catch up with each other and have a laugh. It was really nice and everyone had a good time."