CrestClean to the rescue during Auckland floods!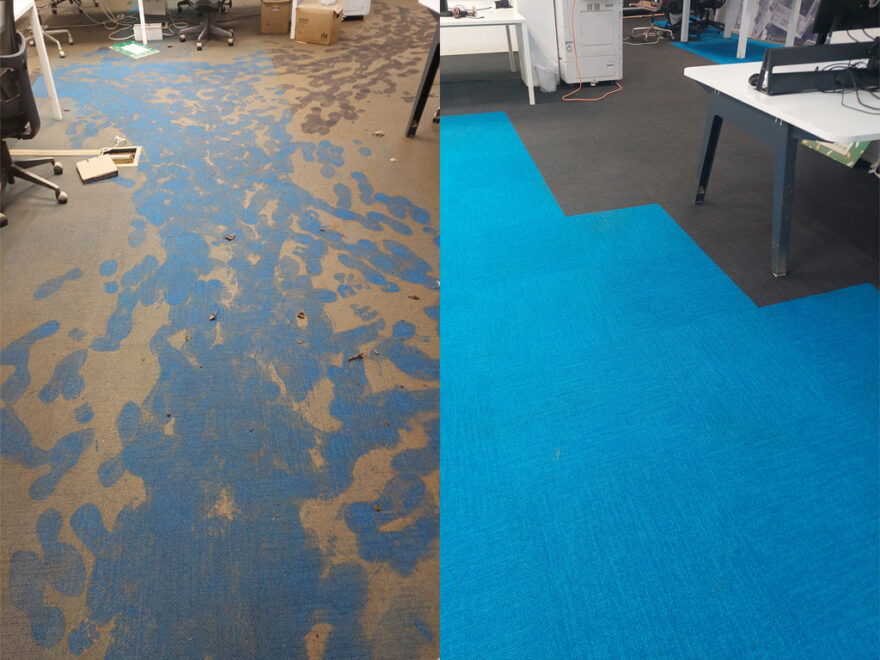 Not all heroes wear capes… some wear blue and green and come to the rescue with a carpet cleaning machine.
CrestClean carpet cleaning teams in Auckland have been busy helping flood ravaged businesses to get back up and running by removing sludge and water from their office floors.
Auckland West franchisee Nikeel Reddy and his team worked around the clock to clean and dry carpets in some of the worst affected areas, including several offices in Wairau Valley.
"In one office there was so much mud and sludge on the carpet, it kept clogging up the machine. You could see from the marks on the wall how much the water had risen… 20-30cm. I had to empty and clean the tank every 20 minutes and start again. It was on and off, and slow going, but the end result was good and the customer was very happy," says Nikeel.
Nikeel and his team also helped a medical equipment supplier stay operational, by providing a midnight clean-up.
"They got hit hard as well. They've got people coming in and out of the depot 24-7 to deliver equipment for the hospital, so they couldn't wait until morning for it to be cleaned. We mopped and cleaned up the floors. They were pleased that we could get there so quickly."
Geovert, a ground engineering company, also suffered flood damage, with carpets on the ground floor left dirty and saturated.
"Flood water had come in from the street and the mud was sticking to the carpet, so I pre-soaked it to loosen the dirt and then extracted it slowly," says Nikeel.
Geovert Office Manager Tarsha Carppe says she was impressed with how quickly CrestClean responded.
"I came into work and was surprised to find the carpets had already been cleaned, and a blower had been left to dry out the carpets," says Tarsha.
"Nikeel and his team went above and beyond, and I am really happy with the result. Looking at the carpet you wouldn't know there had been a flood!"
Nikeel has had a CrestClean franchise for three years, and became a Carpet Care Specialist in October last year, after completing training with the Master Cleaners Training Institute.
"I bought the latest equipment and started carpet cleaning at the end of December. We've been going non-stop ever since, and I've already paid my machine off."
Nikeel says he was glad he was able to help businesses at what was a stressful time for many people across Auckland.
"I had a lot of call-outs, and not all of them were my regular customers. They were all really grateful that I was able to help so quickly."
Caro Wedding, CrestClean's Auckland West and North Shore Regional Master Franchisee, says Nikeel is much valued operator.
"Nikeel is a hero, a fantastic communicator, extremely speedy and customer focused when responding to any work we send his way. We are very grateful he is on our side!"