Meet CrestClean's Carpet Cleaning experts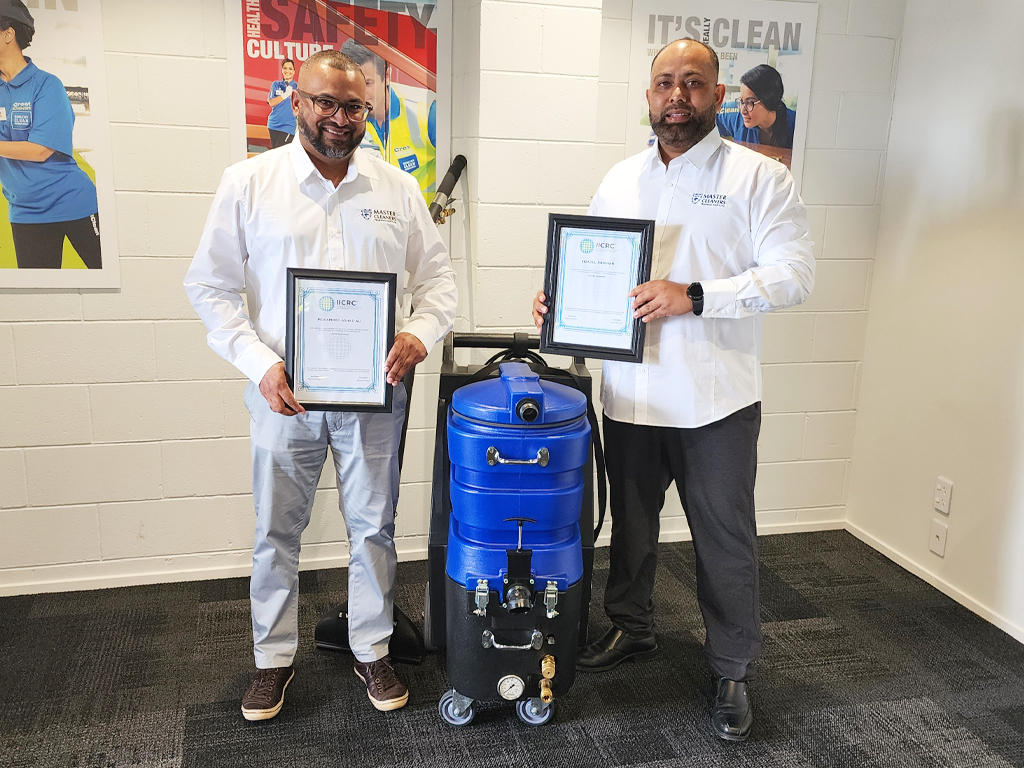 CrestClean has two new Carpet Cleaning Trainers, after franchisees Fiza Rahiman and Mohammed Ashad successfully completed the Institute of Inspection Cleaning and Restoration Certification (IICRC) Carpet Cleaning Technicians course.
As trainers for CrestClean's Master Cleaners Training Institute (MCTI), they are responsible for training franchisees throughout New Zealand on how to clean carpets using the latest portable hot water extraction carpet cleaning machines.
Fiza and Mohammed both own their own CrestClean franchises and are also regional trainers, qualified franchisee assessors and Hard Floor Care trainers. Fiza is also Operations Support for CrestClean's Auckland Central Region.
It is the first time that CrestClean has had two Carpet Cleaning Trainers available to upskill its franchisees in this specialist trade.
"With a heightened awareness of health and hygiene in the workplace in recent years, we have seen a growing demand for carpet cleaning. We now have the capacity to train and increase the number of specialist carpet cleaners across the country, to meet this demand," says General Manager of Training Liezl Foxcroft.
"Carpet cleaning is an art and a science. There is much more to it than hiring a machine from your local supermarket. First, the fibre and type of carpet must be identified. You also need to know the carpet finish and backing type. Only then can you start pre-treating or cleaning. Different stains require different treatments to ensure the best outcome, depending on whether the stain is acidic or alkaline.
"There is also the post-grooming to think about. It all boils down to CHAT – cleaning carpets is a mixture of chemical, heat, agitation and time. These combined correctly ensure a successful carpet clean. It is also important to ensure carpets are dried properly after cleaning as most complaints after cleaning relate to wet carpets."
Regular carpet cleaning not only has health and hygiene benefits, it also extends the life of a carpet, explains Liezl.
"Carpets act like enormous filters, capturing all sorts of microscopic contaminants, which wear away at the carpet fibres and reduce their life span," she says.
"Dry carpet cleaning processes can leave a detergent residue behind that can actually attract dirt. We use a hot water extraction process which forces hot water into the carpet, dislodging dirt and debris from the fibres and leaving the carpet warm so it dries quickly."