Filipino university friends reunite in New Zealand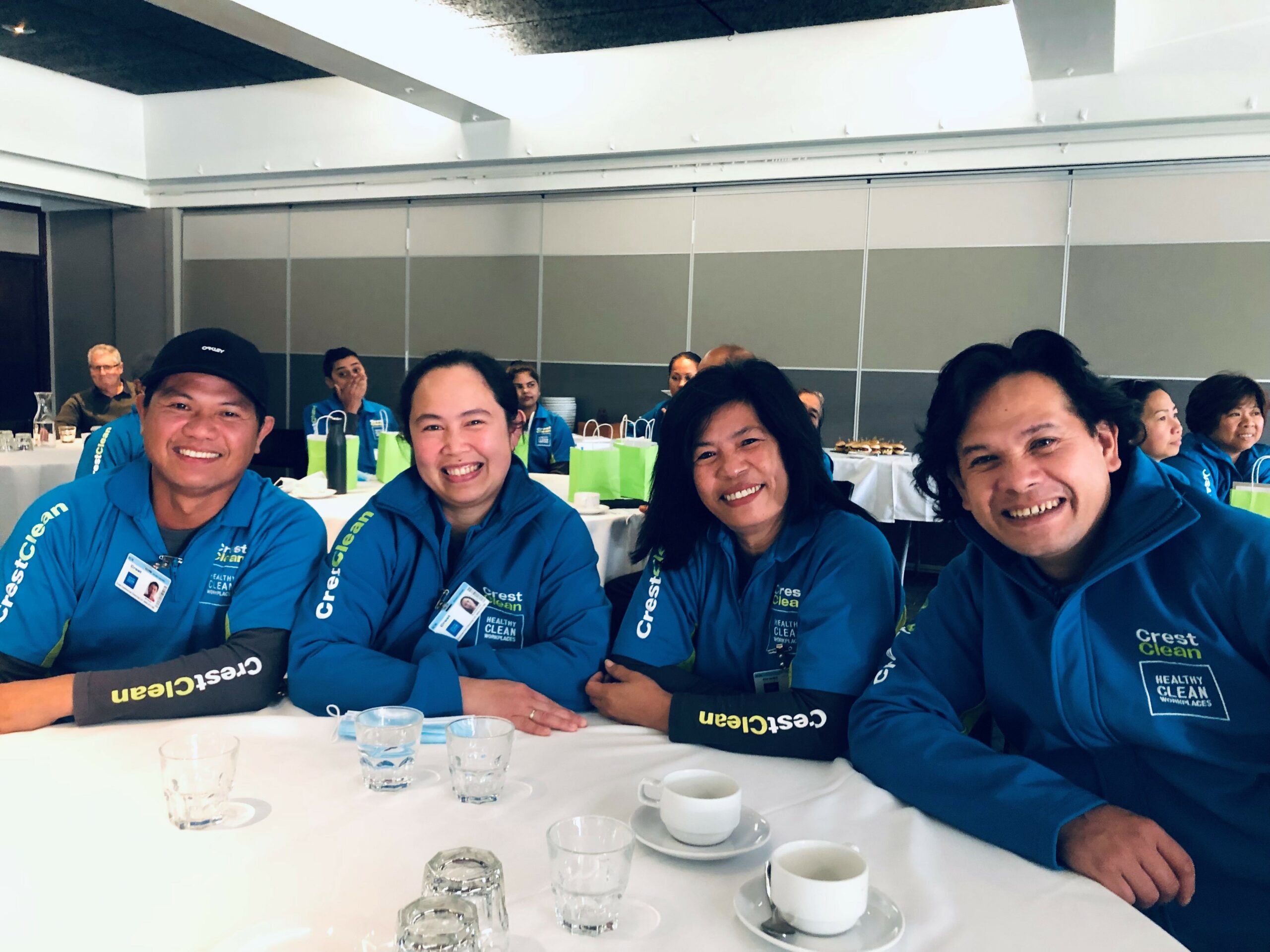 From a country of 115 million to small-town New Zealand… after meeting at university in the Philippines, four friends have ended up in Canterbury together as CrestClean franchisees.
Joy and Nilo Pombo and Ian and Vivian Abuyabor met in the early 2000s when they were studying veterinary science, at what was then known as the Visayas State College of Agriculture (now Visayas State University).
Little did they know that 20 years later they would all be in a different country and on a different career path!
Ian was the first to emigrate to New Zealand, in 2007, after being offered a dairy farming job while working for the Department of Agriculture in the Philippines.
Later that same year, Nilo followed, and by 2010 both their wives and children had also joined them.
They all worked in the dairy industry, until 2018 when Joy and Nilo bought a CrestClean franchise in Ashburton, becoming the first Filipinos in the region to do so.
After seeing their friends' success, it wasn't long before Ian and Vivian also bought a franchise, in Waimate.
Joy now works fulltime in their business, while Nilo, who qualified as a Hard Floor Care specialist with CrestClean's Master Cleaners Training Institute, continues to work as a farm manager during the day, doing floor cleaning jobs in his spare time.
Ian and Vivian also manage a dairy farm in tandem with their CrestClean business. Their long-term plan is to grow their business to the point where they can go full time with CrestClean.
You could say that things have come full circle! It was Ian who gave Nilo a referral for the job that brought him to New Zealand, and then Nilo and Joy introduced Ian and Vivian to CrestClean.
"We saw Joy in Ashburton wearing a CrestClean uniform. That's how we knew she was with CrestClean. She encouraged us to join as well," says Ian.
"When we were at university, we didn't expect that we would all end up in New Zealand together! I came here because I wanted to explore a new place and a new opportunity. It's a good place to raise a family. Vivian and I are still working on the dairy farm and we also do cleaning… we are always together. This year we are building a house — we are very happy here."
Joy says she feels there is a "connection" between her veterinary science studies and working in the cleaning industry.
"I studied things like microbiology, cross-contamination from one place to another and how to get rid of bacteria. I am using some of the same knowledge," she says.
"It's a very nice job, you manage your own time. I can drop the kids off at school and pick them up, and in the evening Nilo has them while I do my cleaning work. The flexibility works well, unlike factory or office work where you have to start at a certain time.
"We are very happy in New Zealand, it's a very nice country, with nice people."
Rob Glenie, CrestClean's South Canterbury Regional Master Franchisee, says more than half of the company's franchise teams in the region are originally from the Philippines.
"All of them are not only amazing business owners, but amazing people. They take a lot of pride in their work, provide great customer service, and are really friendly and fun," says Rob.
"I love seeing people succeed in business, and in life. These two families have not only settled in a new country, but they are both building successful businesses. What's more, they have a wonderful friendship, and support each other in their businesses."