DJ Forbes celebrates success with CrestClean franchisees at Pasifika event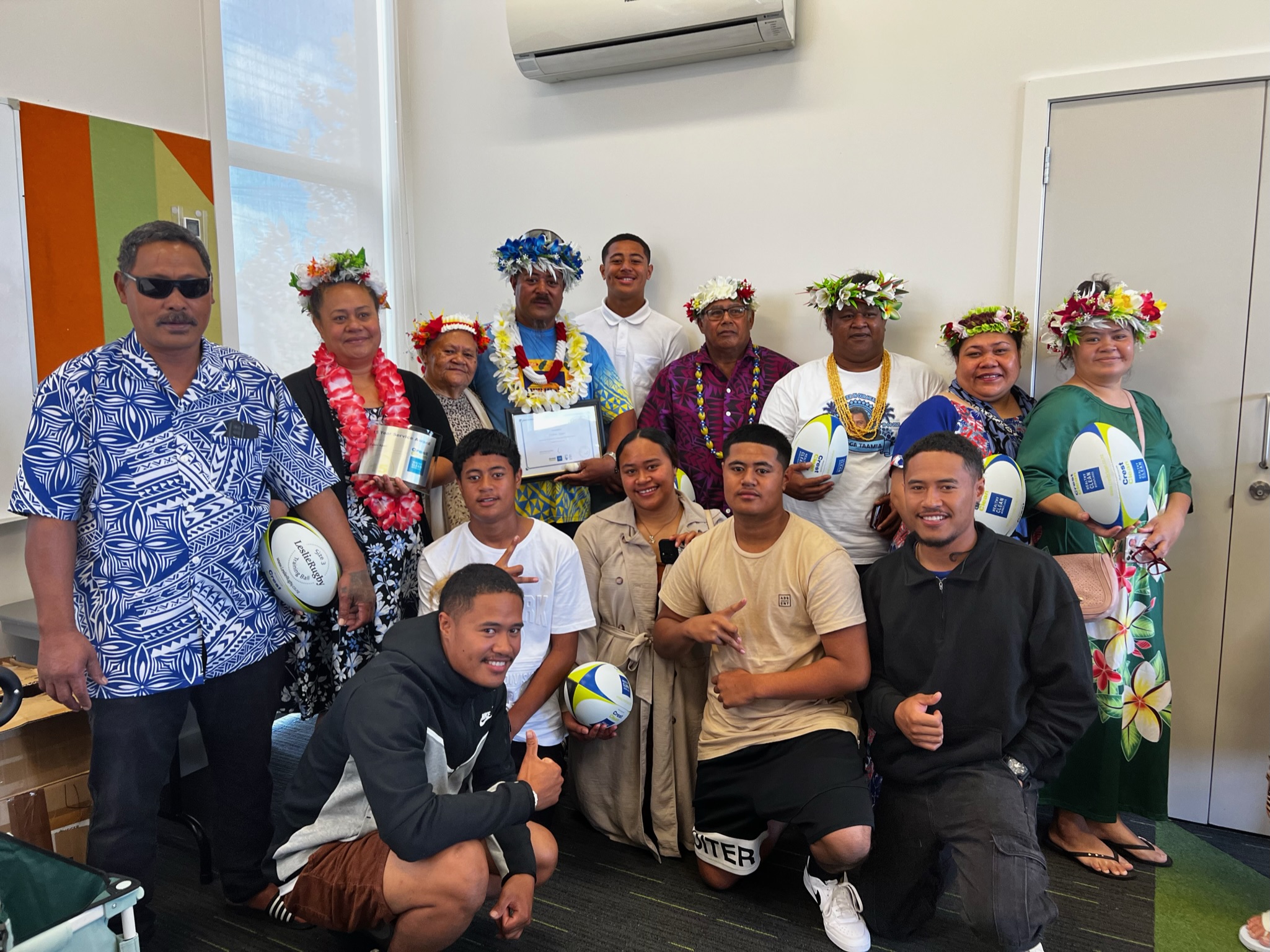 More than 75 years of CrestClean business success was celebrated at a special 'Pasifika' event, where the guest speaker was rugby sevens legend DJ Forbes.
The former rugby union player and captain of the All Blacks Sevens team presented Long Service Awards to 10 Auckland West franchise teams, congratulating them on their achievements.
Caro Wedding, CrestClean's Auckland West Regional Master Franchisee, chose a Pasifika theme for the event because six of the teams receiving awards are originally from Pacific island countries — including two teams from Tuvalu, who have been with CrestClean for 15 years.
Maeke Kiteao and Puti Apati originally started a franchise together in 2008, later forming their own separate businesses. Both are respected in their local communities — Maeke is a pastor at his church, regularly travelling to the islands, and Puti is a Property Care Specialist for Kelston Intermediate School where he is known for his charitable efforts.
"When I started to look at the awards I was going to be giving out, I thought, there are so many people from the Pacific, this is worth celebrating a little bit differently," says Caro.
"It was a really nice, relaxed family day. Everyone looked the part, and they were really engaged with DJ's speech. Afterwards he signed 30 of our CrestClean rugby balls, and that went down really well."
In his speech, Forbes compared owning your own business to sports performance, saying it took passion, the right attitude, discipline and sacrifice to succeed.
"This is a great opportunity to acknowledge everyone in the room for their achievements today. Being long serving in my field… I'm going to share some of the attributes that I think you guys epitomise in terms of how you've got to today and hopefully you share that with some of your staff as you carry on to build your own legacy," he told franchisees.
"You can tell that you're passionate about what you're doing and you've got the right attitude… you're disciplined because you've done it for so long and obviously you've had a lot of sacrifices. It's a massive achievement to do something for so long and to stay in it. It says a lot in terms of your character and so congratulations on that."
Following the awards presentation, everyone enjoyed a shared morning tea in the sun.
"You've got to celebrate them because they deserve it. It was a really nice thing to do," says Caro.
"The franchisees brought their family and employees, and my family was there too. Some of those receiving awards were not from the islands, but they loved it too."
Long Service Awards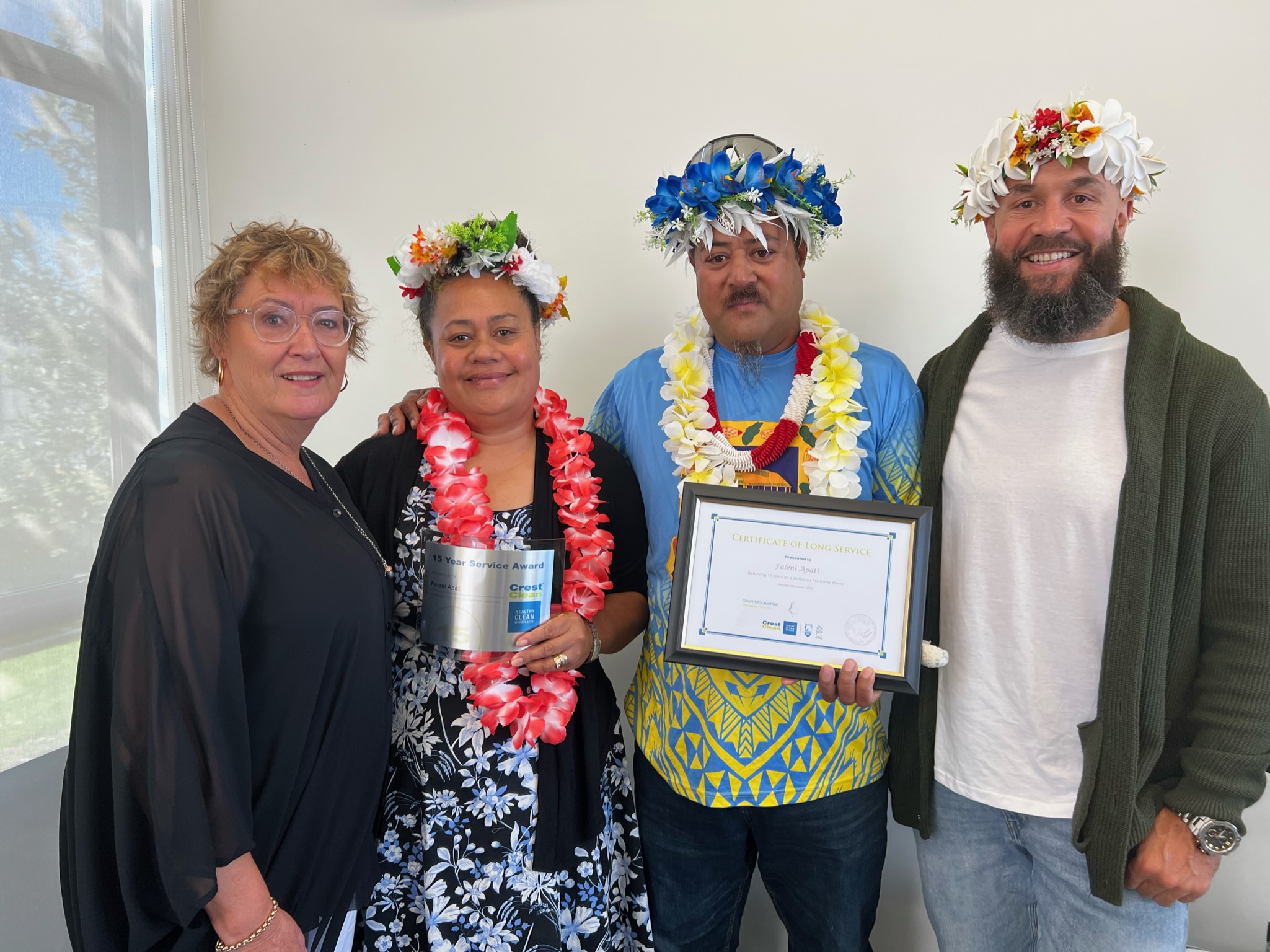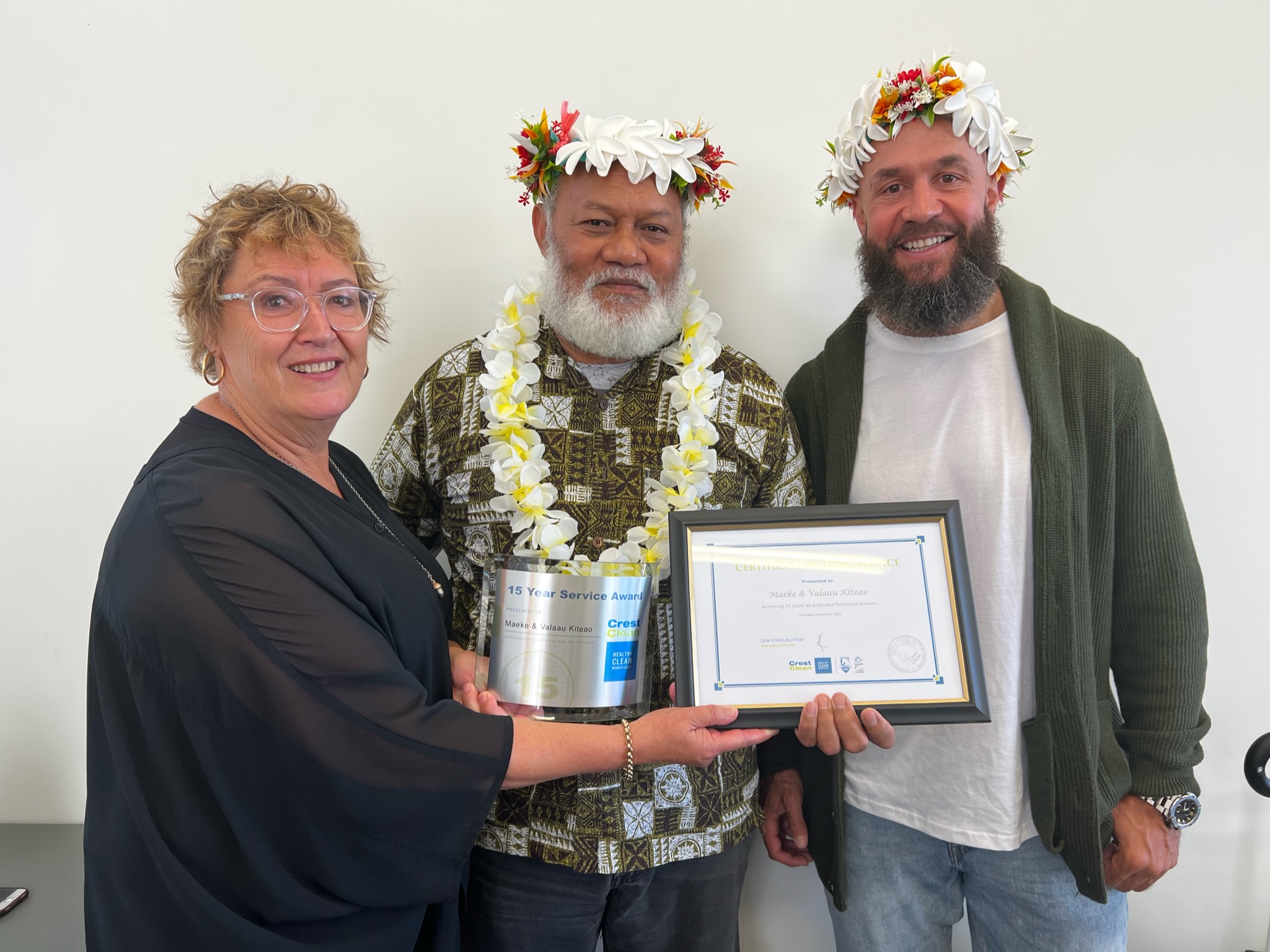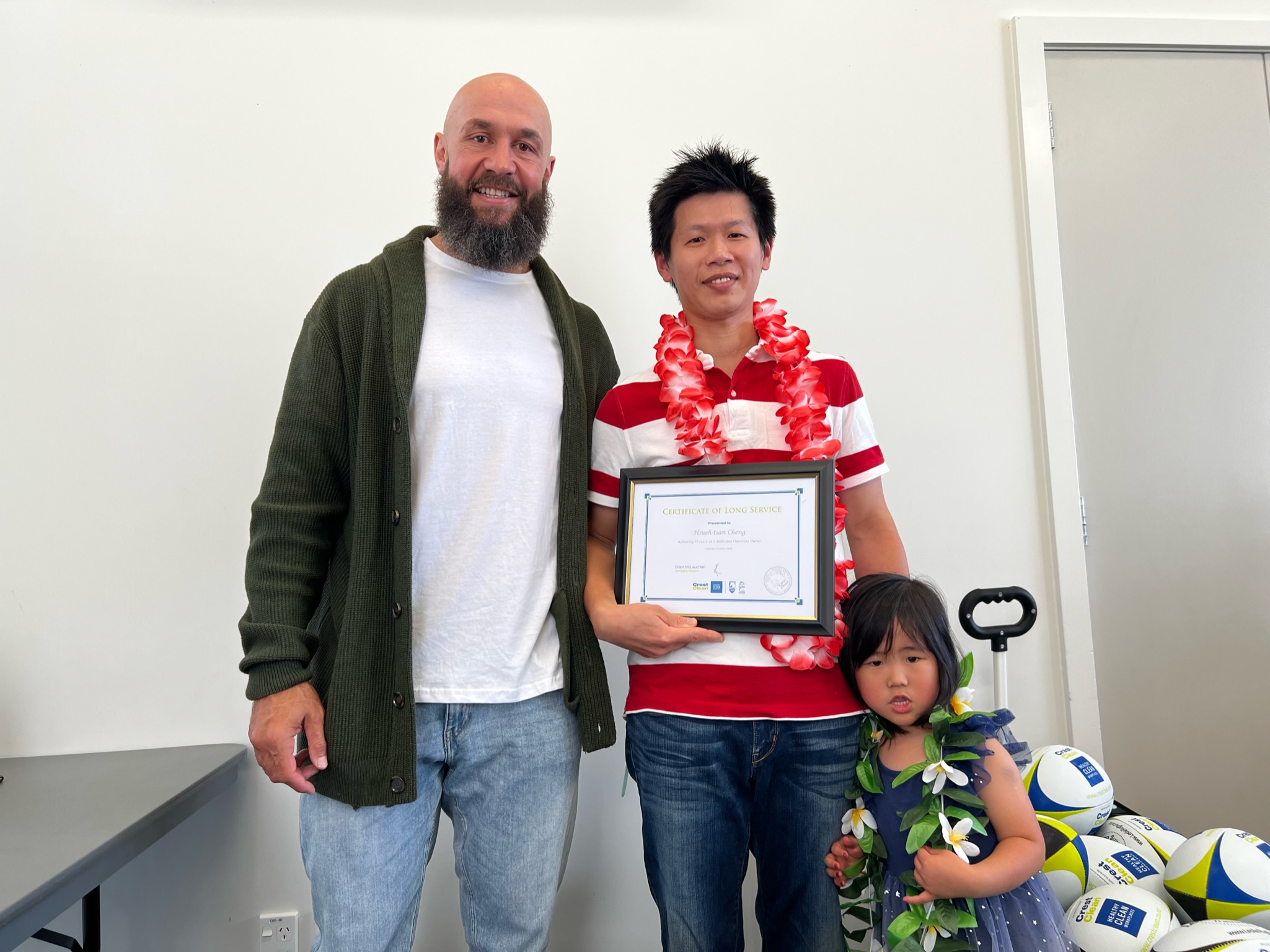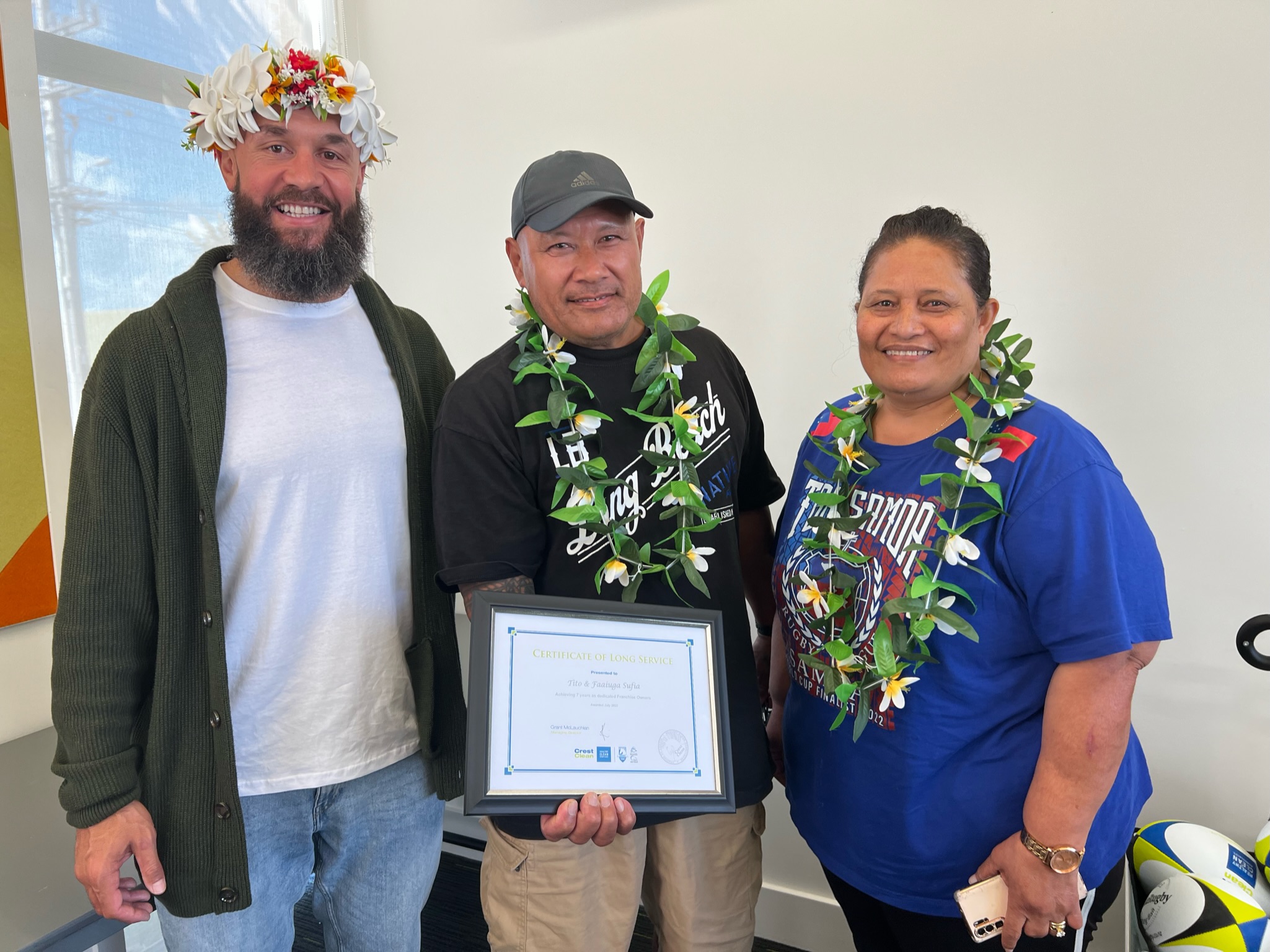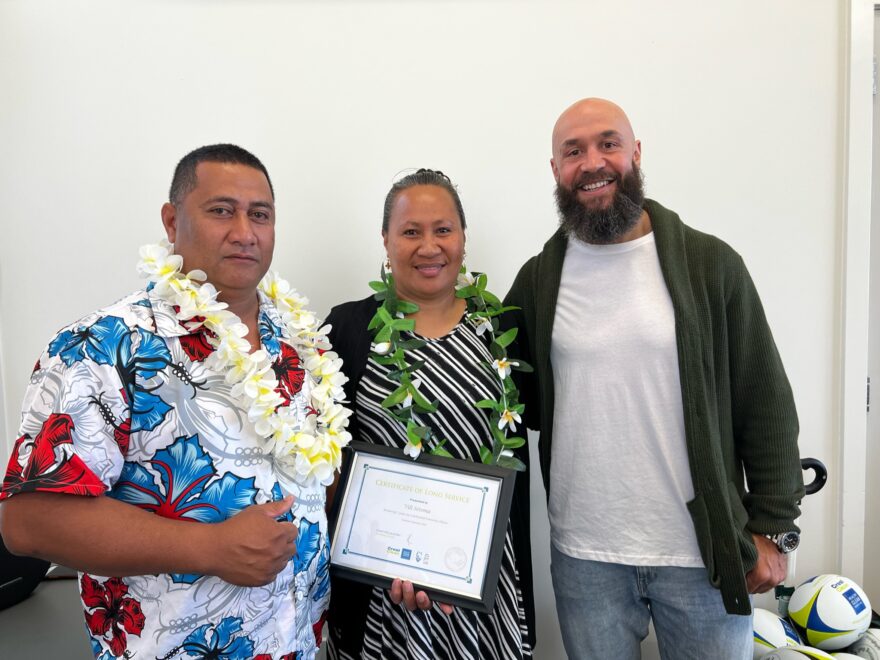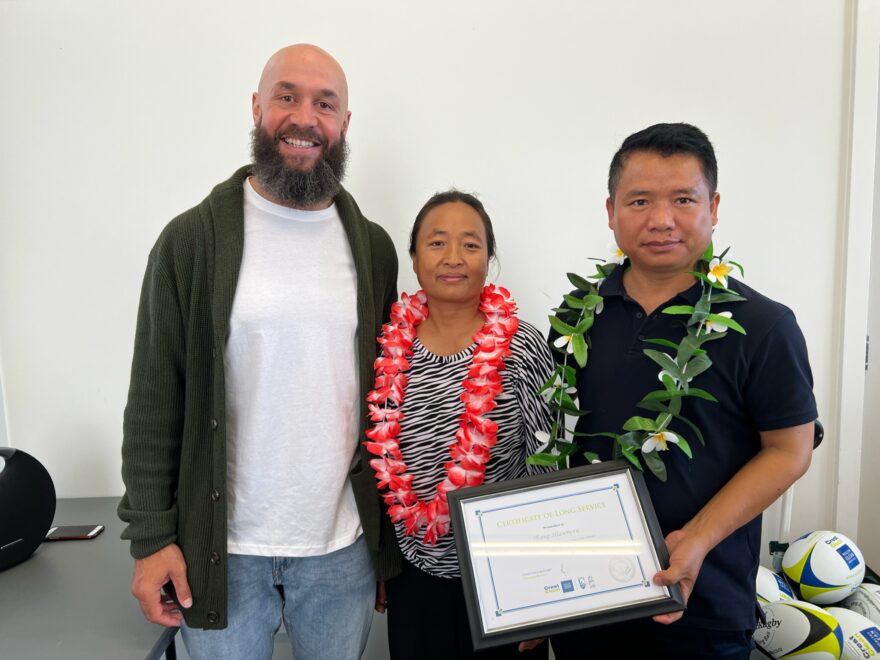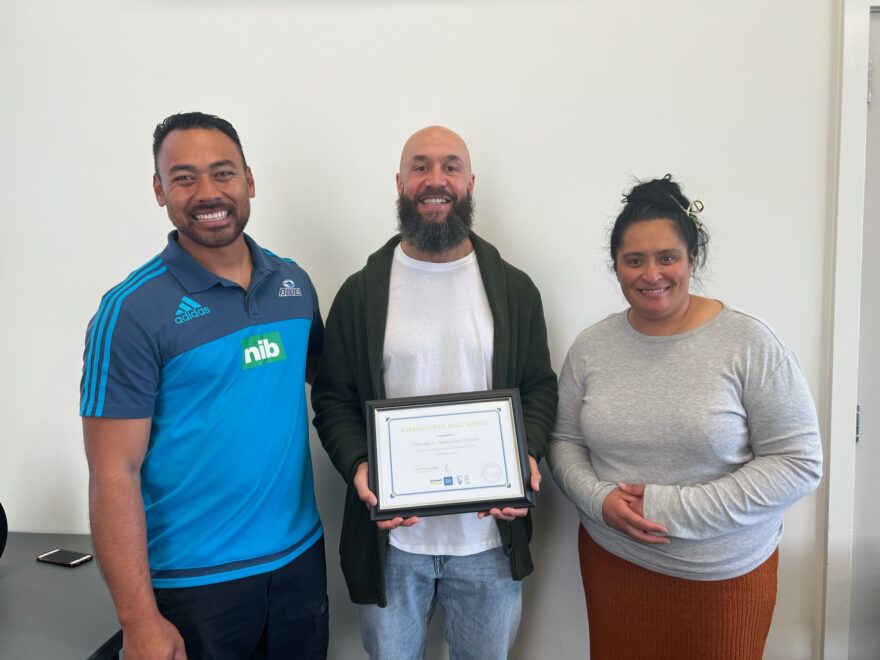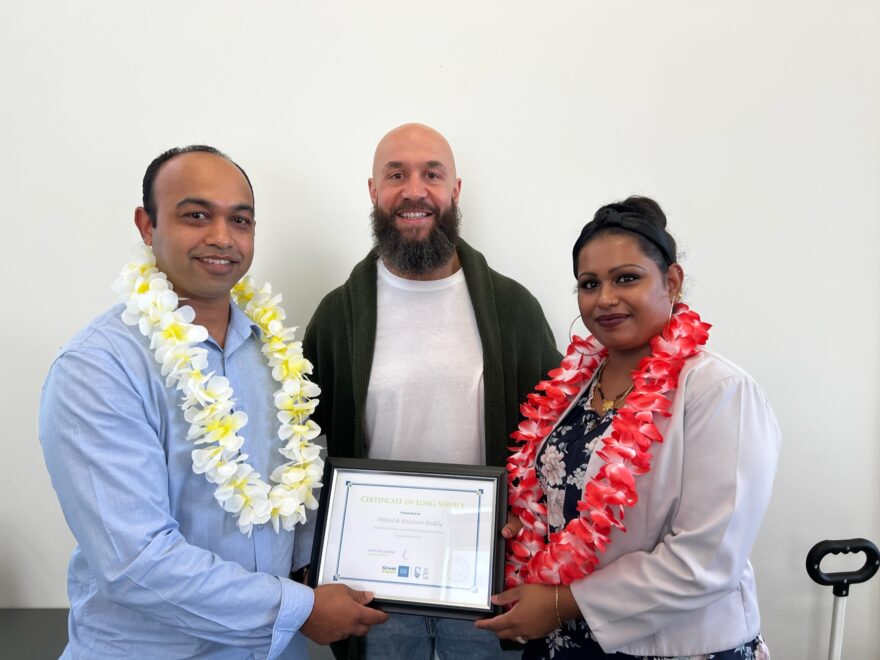 Pasifika Family Day