Pravin and Suman celebrate 15 years with CrestClean
Pravin and Suman Chandra came to New Zealand from Fiji with "almost nothing", but now they are proud to own a successful business and two properties.
The Auckland couple became CrestClean franchisees in 2007, three years after moving to New Zealand, and a year later they were able to purchase their first home, a 3-bedroom unit.
Then, in 2016, having more than doubled the size of their business, they upsized to a 4-bedroom, 2-storey home.
Having recently celebrated 15 years with CrestClean, Pravin says his only regret is that he didn't join the company sooner!
"I wasted time working in some other companies, I should have joined CrestClean in the first place," says Pravin.
In Fiji, Pravin worked as a sales manager at a hardware store. When he moved to New Zealand he found work as a machine operator in a kitchen cabinet factory, where he worked for nine years, until the company went into liquidation.
It was then that he decided to upscale his CrestClean business which, up until that point, he had been operating part time.
"I doubled my business from that time," says Pravin, who has drawn on his previous management skills to create solid, long-standing customer relationships.
"I mix easily with my customers. When I go on site, everybody likes me, and I like them."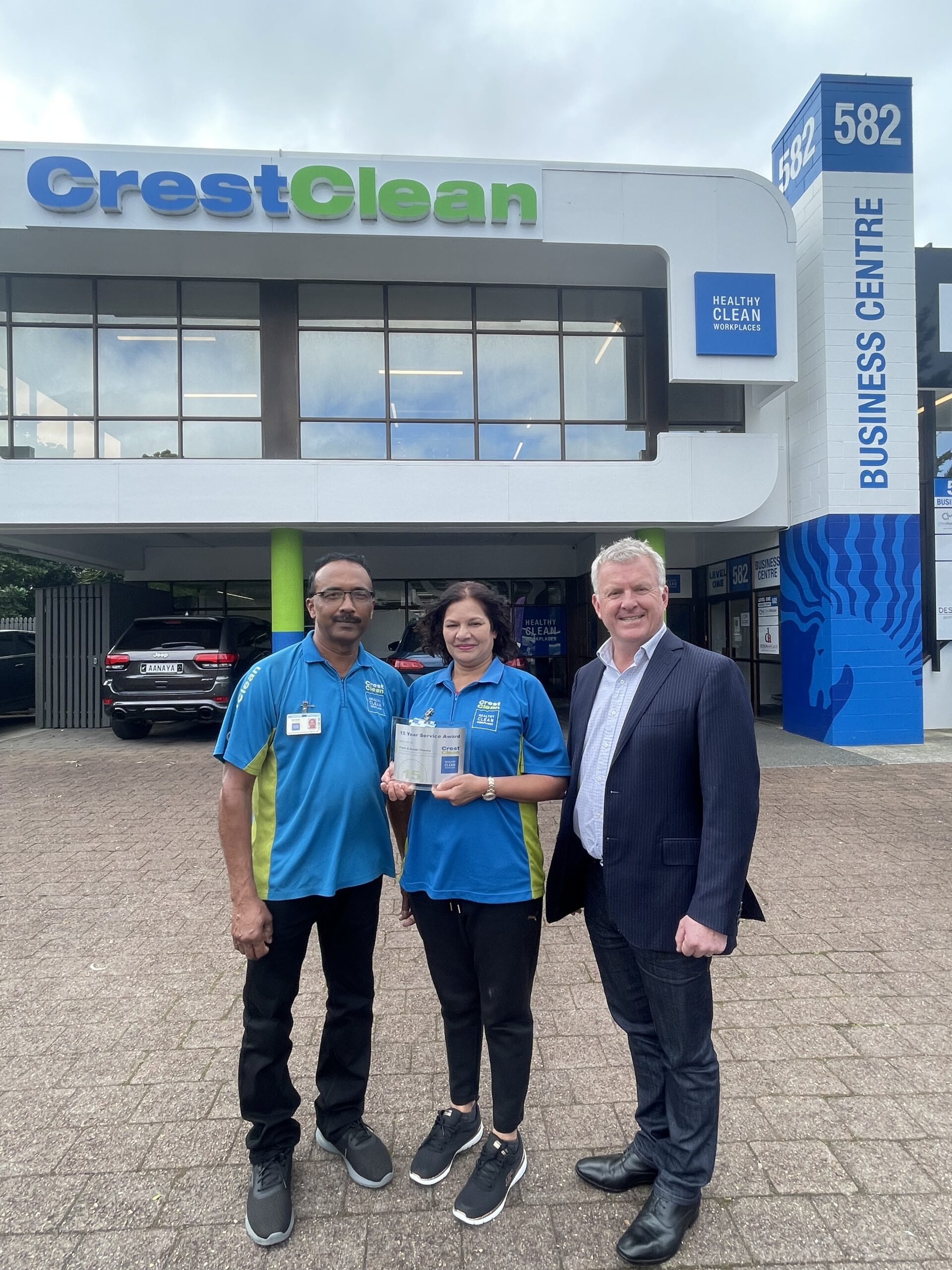 Pravin joined CrestClean after talking to his brother's friend who owned a successful franchise.
"I had a chat with him, and he recommended me," says Pravin.
"In the islands we didn't have much, and we came here with almost nothing. When you want to buy a home, the bank wants to know your income and what you future plans are. Owning a CrestClean business really helped with that.
"I love my job. If you don't love your job, you can't proceed any further. The people, the training, are all very good. That's why I'm here."
To anyone who is thinking of investing in a CrestClean franchise, his advice is simple: "Don't think, just join! Once you know the techniques, it's very easy and you can earn a good income."
Viky Narayan, CrestClean's Auckland South Regional Master Franchisee, says Parvin and Suman are very hardworking, and all their customers love them.
"Pravin was one of the early franchisees in the region and I've known him a long time. He's very particular about his customers and looks after them very well."