Couple build successful CrestClean business after being inspired by others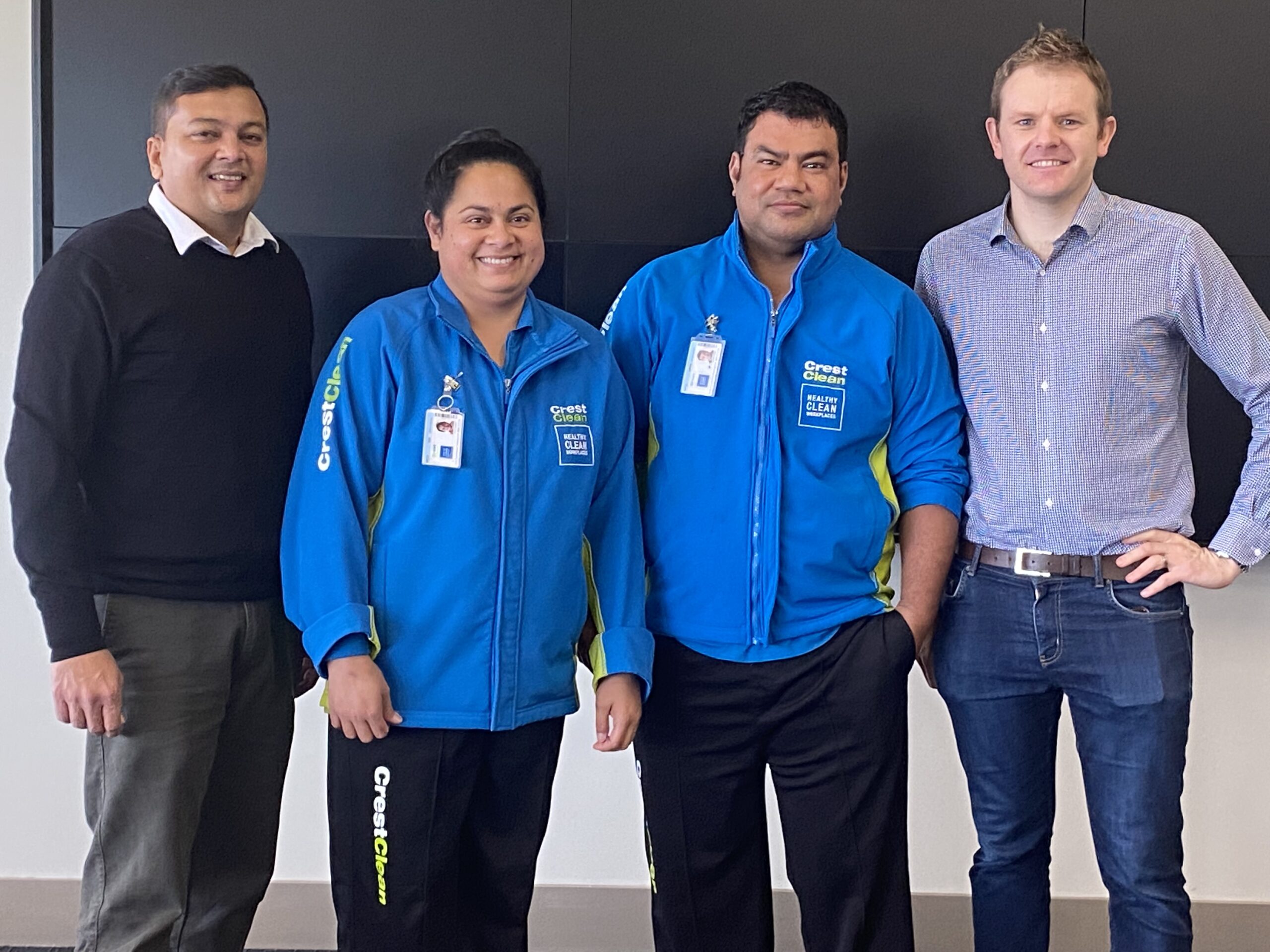 Scrolling social media can be a bit of a time waster, but for Waikato couple Motuokai Kureta and Teitirua Nubono, it lead to a life-changing decision.
It was on Facebook that the Waikato franchisees learnt about CrestClean and decided to buy their own business.
"We saw a lot of comments on Facebook about franchisees succeeding, and we wanted to do the same," says Motuokai.
At the time they were both doing shift work — Motuokai at a meat processing plant and Teitirua at a rest home.
"We wanted to do something more flexible for the kids. I used to do morning shifts, then I came home and looked after the kids and Teitirua went and did evening shifts," says Motuokai.
"Now, we do some work during the day while the girls are at school. Then we pick them up and settle them at home with family and go do some more work, and then we're back home before they are asleep."
Since joining CrestClean in 2019, Motuokai and Teitirua have grown their business almost four times its original size.
"It's very different to the income we had previously, and we have the flexibility to do things during the day, like if we need to run somewhere for the kids. It's been well worth it," says Motuokai.
"With more income we can have holidays when we want to, and last year we bought an apartment. It's the first step towards owning a bigger house. It was a great achievement.
"We are really thankful for all the support CrestClean has provided to help us grow our business."
Waikato Regional Master Franchisee Nivitesh Kumar says Motuokai and Teitirua, who are also Induction Trainers for the region, have one of the fastest growing franchises in the region.
"They are already Hard Floor Care specialists and very soon they will also become Carpet Care and Pure Water Cleaning specialists. Their success is solely due to their commitment to their business and working together as a team. They are always together, passing their love for each other onto their customers."