Students tidy up the competition in cleanest classroom awards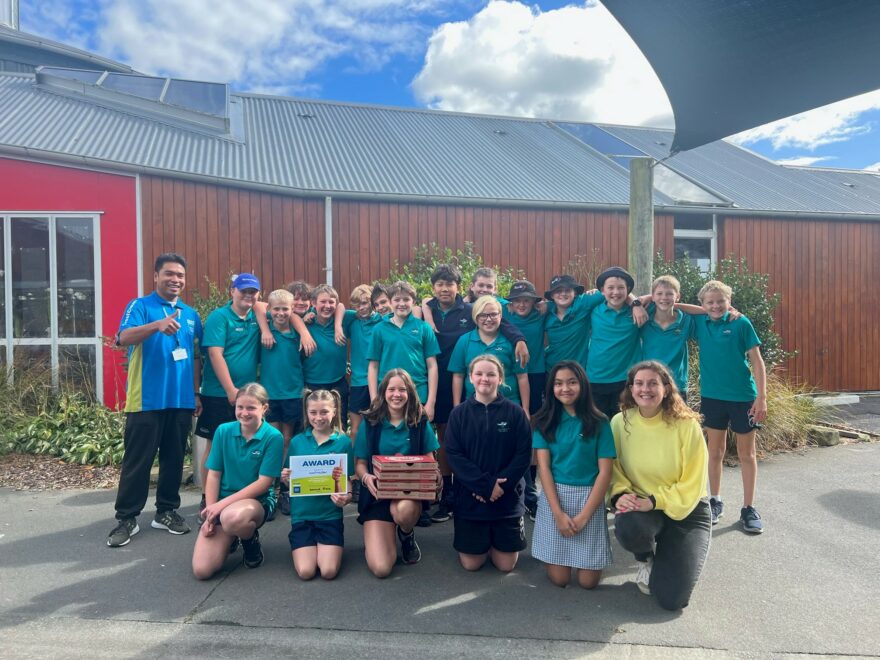 Students from four Ashburton schools have shown they are a class above the rest when it comes to being tidy Kiwis.
In the latest regional round of CrestClean's Cleanest Classroom Awards, classes from Hinds School, St Joseph's School, Ashburton Intermediate and Longbeach School were recognised for their efforts in keeping consistently tidy classrooms.
Three of the schools celebrated with pizza, while the youngest, Hoiho class at Hinds School, was treated to chocolates.
At Longbeach School, two awards were given out, to both Huntingdon and Flemington classes, after Flemington impressed with their organisational skills.
"They had the most organised room, so I decided they should have a treat too," says Rob Glenie, CrestClean's South Canterbury Regional Master Franchisee.
The Cleanest Classroom programme is run at many of the over 500 primary and intermediate schools that are cleaned by CrestClean franchisees, with the classrooms that are kept the cleanest in the school awarded a certificate and a prize at the end of the term.
"The awards aim to promote a culture of cleanliness and hygiene among students, by instilling a sense of pride and responsibility in looking after their surroundings. It fosters good habits, hopefully not only at school but also at home," says Rob.
"As a result, the students have a more organised learning environment, and our franchisees can focus less on tidying and more on providing a high quality cleaning service. It's a win-win for everyone."