Eryn wants to be just like his Grandpa!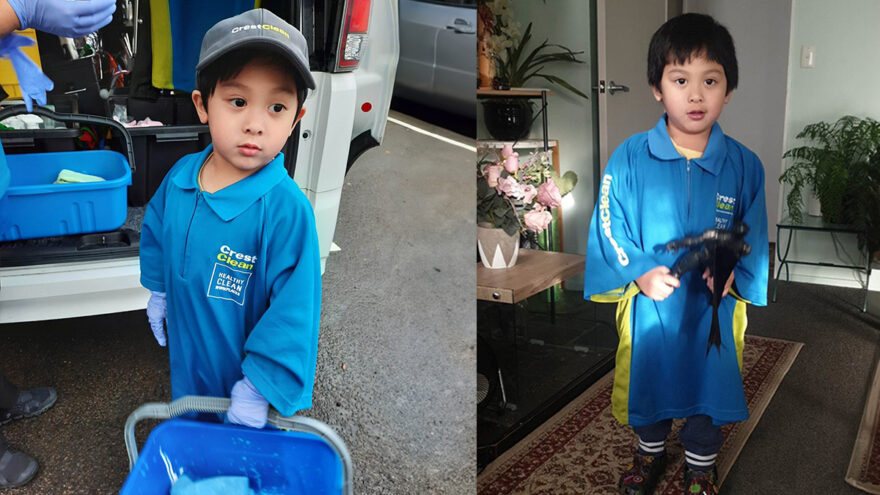 When Wellington franchisee Erin Torio gets into his CrestClean van to go to work, his five-year-old grandson Eryn Roales asks, "Are you going kleaming?"
"That's how he spells cleaning… k-l-e-a-m-i-n-g," says Erin.
"And when we leave for work, and he has to stay home, he cries. He wants to come with us and clean."
While he's too young to join the family business just yet, Eryn loves nothing more than to dress up in a CrestClean shirt and role play.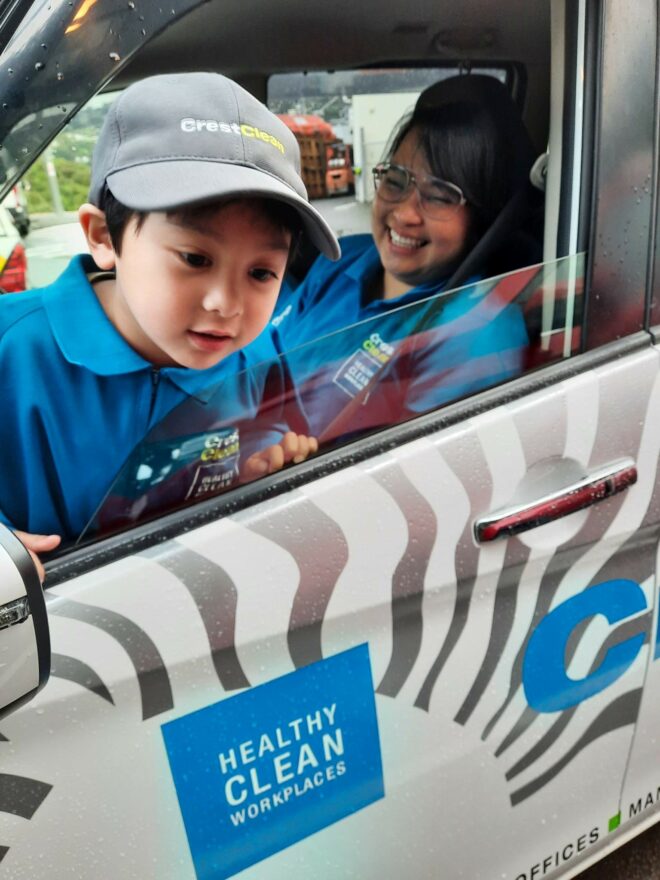 "He is imitating us in every way. We fill up a spray bottle with water and he wipes the tables and things. He even tries to do the dishes, but he keeps dropping them on the floor — luckily they are plastic!" says Erin.
"He's a very clean boy, he loves to clean. He tidies up a lot at home. He puts all his toys in the toy box, he doesn't leave them lying around."
Erin bought a CrestClean franchise in September last year, together with his wife Joy and their daughter Eia, who is Eryn's mum.
Joy and Eia are both registered nurses — Joy works as a Community Nurse and Eia as a Nurse Educator during the day, joining Erin in the evenings to clean.
Erin retired from his job last year as a Quality Manager in the health and disability sector, and says owning a CrestClean business is "substantially less stressful".
"I get a lot of exercise, I feel healthy and I don't get sick anymore. I move around and I deal with customers, it's good for me," he says.
As for Eryn's future? He says it's too early to say whether his grandson will follow in his footsteps.
"He says he wants to be a nurse and cleaner, like his mum, but we'll see. At the moment he's enjoying imitating us, that's the main thing."