North Harbour franchisees shine at hard floor cleaning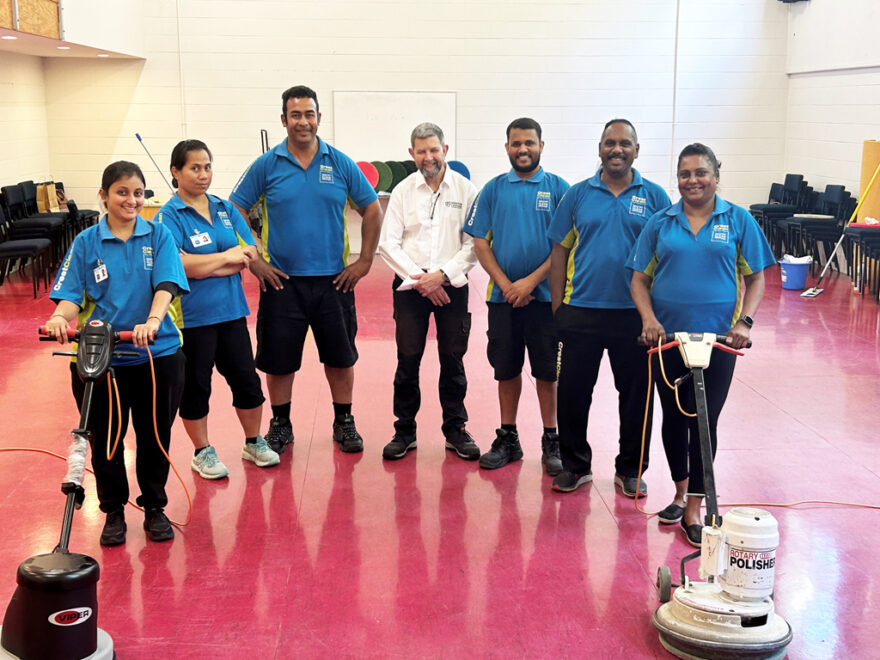 CrestClean has boosted its Hard Floor Care capabilities in North Harbour, with the graduation of six new specialists.
Franchisees, Shez Ali, Belaben Prajapati, Teri Taukoriri, Salesh Pillay, Dilip Prajapati and Baukie Eneta, have been professionally trained in Hard Floor Care and individually assessed under the company's Master Cleaners Training Institute.
Having completed both Modules 1 and 2 of the training, they are now proficient in the correct and safe use of machinery to scrub, buff, strip, polish and seal a range of hard floor surfaces.
North Harbour Regional Master Franchisee Neil Kumar says 29 franchisees in the region have now completed the training, something that he recommends to all his franchisees.
"It is another specialist service that they can offer their customers, enhancing their business and their success," says Neil.
"The knowledge, skills and techniques they have gained sets them apart from the competition and increases their earning potential."
It also benefits their customers who don't need to find another provider for this specialist service, says Neil.
"Flooring is a valuable asset, and specialised care will maximise its longevity. Entrusting your hard floor care to specialists keeps it both hygienic and durable."
Neil congratulated the franchisees on their achievement: "Well done on becoming Hard Floor Care Specialists. Your newly acquired expertise equips you to provide a high quality service to customers, and scope to grow your businesses. Keep up the great work in making floors sparkle across the region!"