Christchurch North franchisees celebrate a combined 21 years in business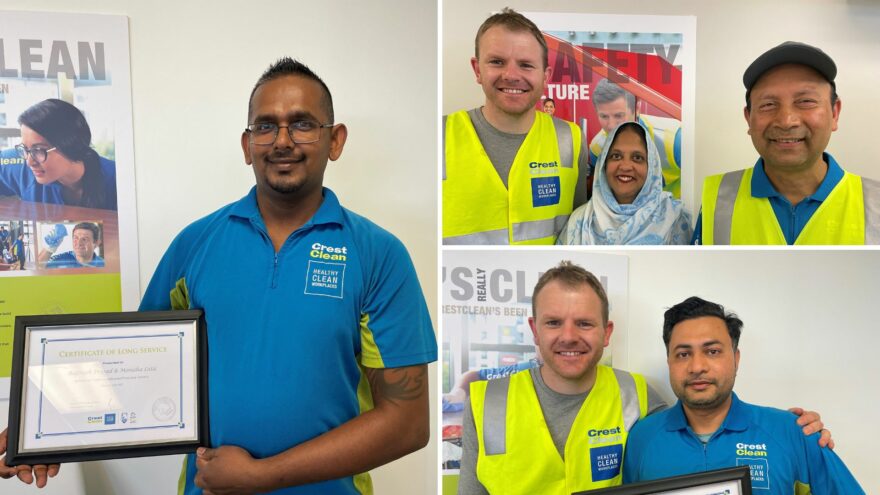 Congratulations to Christchurch North franchisees Jaydeep Patel, Rajinesh Prasad and Manisha Lata, and Nasreen Khanam and Moazzem Hossain, for achieving seven years as CrestClean business owners.
In recognition of their ongoing business success, the franchisees were presented with Long Service Awards, by Sam Lewis, General Manager Franchise Services.
Regional Master Franchisee Yasa Panagoda also attended the presentation, where he acknowledged the franchisees for achieving this commendable milestone.
"I would like to express my gratitude for their consistent dedication. Their professionalism and commitment to excellence have greatly contributed to our region's success," says Yasa.
"Seven years is a significant milestone. Each year represents growth, learning, and progress, and is a reminder that success is built one milestone at a time."
Please join us in celebrating Jaydeep, Rajinesh, Manisha, Nasreen and Moazzem's long service!