From business owners to homeowners in a year!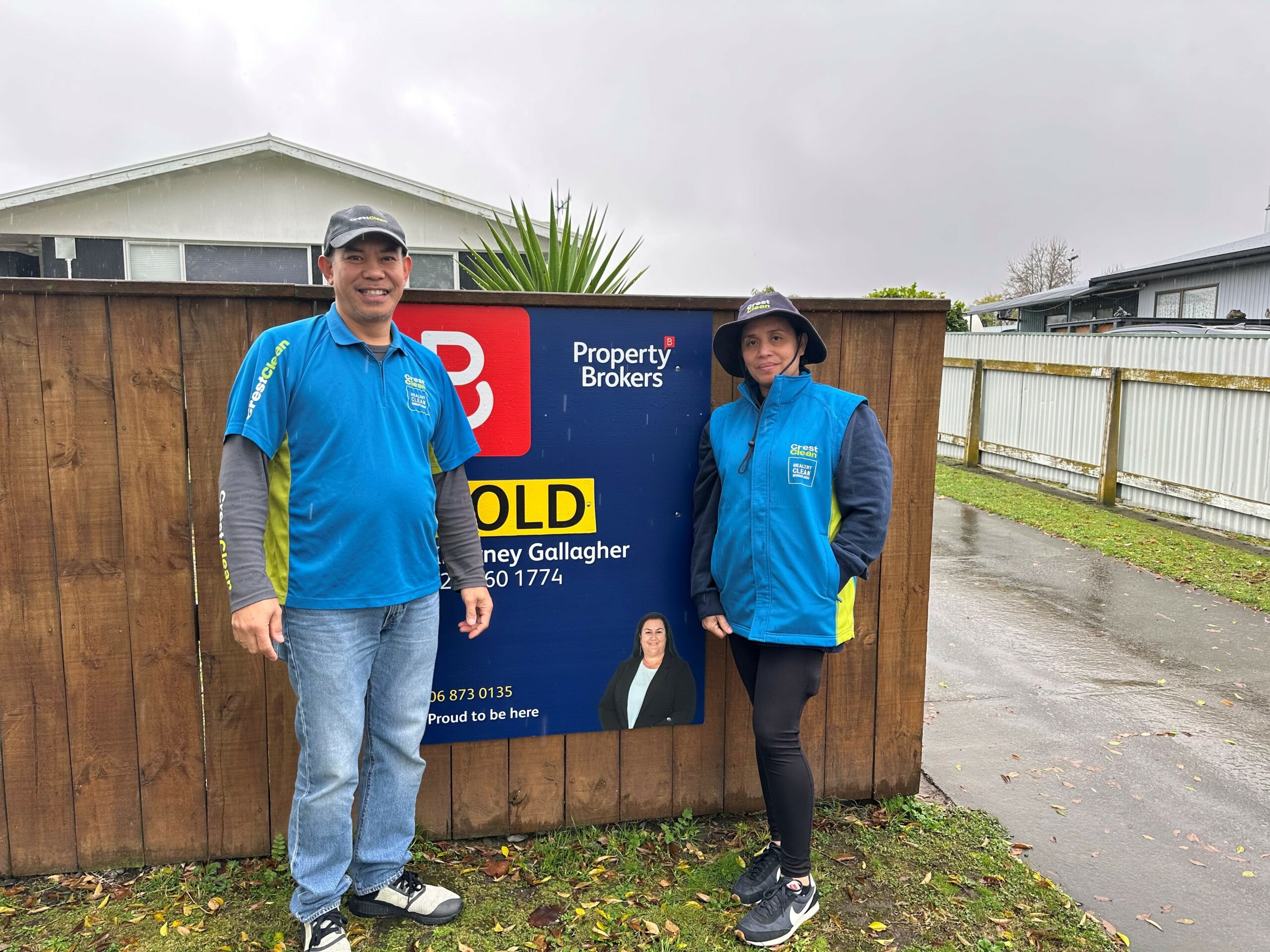 First, they became business owners, and now Jay and Lynn Bragancia are homeowners!
A year after purchasing a CrestClean franchise in the Hawke's Bay, the couple are excited to have bought their first home in Hastings.
"Owning our own business helped us to get the home loan we needed. Before CrestClean, we both had jobs, but it wouldn't have been enough. After working in our CrestClean business for a year, we were able to borrow a larger amount," says Jay.
"We bought our home at the right time, when prices were dropping. Now they're going up again. It's a nice home, we're very happy."
Jay and Lynn share their home with two of their children, Beau, 7, and Brent, 22. Their daughter, Britney, 20, lives in Whanganui, where she is training to be a pilot, and they say the income from their business has also enabled them to support her studies.
Lynn used to work in an apple packhouse, but now works fulltime in their franchise business, while Jay helps out when he can, fitting it in around his factory shift work. Brent also works with them in their CrestClean business.
The family moved to New Zealand from the Philippines in 2016, and say they love living in the Hawke's Bay.
"It's nice here. It's laid back and a good place to raise a family. There are a lot of Filipinos in Hastings who are also with CrestClean — that's how we found out about it," says Jay.
"We weren't really expecting to have our own home so soon. Owning our own business really boosted our position and we are really grateful for the opportunity."
CrestClean's Hawke's Bay Regional Master Franchisee Tim O'Leary, congratulated Jay and Lynn on becoming homeowners.
"Seeing people realise their dreams is the best part of my job. I'm so pleased that they are enjoying success in their business, which has helped them to step onto the property ladder. I wish them many happy years ahead in a home which they can truly call their own."