Gayaneshwar and Mohini scoop top award as they mark 20 years in business
It was a double celebration for CrestClean franchisees Gayaneshwar Raju and Mohini Lata who received two prestigious awards at the recent Waikato Regional Team Meeting.
The pair were awarded Waikato Franchise of the Year 2023, and also received a plaque to celebrate 20 years as CrestClean business owners.
"Gayaneshwar Raju and Mohini Lata's well-deserved recognition as Waikato Franchise of the Year 2023 and for their 20-year commitment to CrestClean showcases their genuine dedication," says Waikato Regional Master Franchisees Nivitesh Kumar.
"They never make a mistake and we always have good feedback from their customers. Their exceptional service goes beyond just doing the job – it's about building strong relationships and making customers happy. This speaks volumes about their professionalism and their role as valued CrestClean franchisees."

The Waikato Regional Team Meeting was held at the Claudelands Events Centre, Hamilton, and attended by more than 50 franchisees.
CrestClean's Managing Director Grant McLauchlan and General Manager of Franchise Services Sam Lewis, also attended, with Grant giving an informative presentation about company updates.
"It was a really positive day, and franchisees appreciated having the 'captain of the ship' present. The information he shared was very helpful and franchisees felt proud of their achievements, and the developments we are all part of."
Also awarded at the meeting was 'Waikato Rookie Franchise of the Year 2023' which went to Jande and Aileen Ganas.
"Their customers love them, and they are very helpful to other franchisees by helping out when needed," says Nivitesh.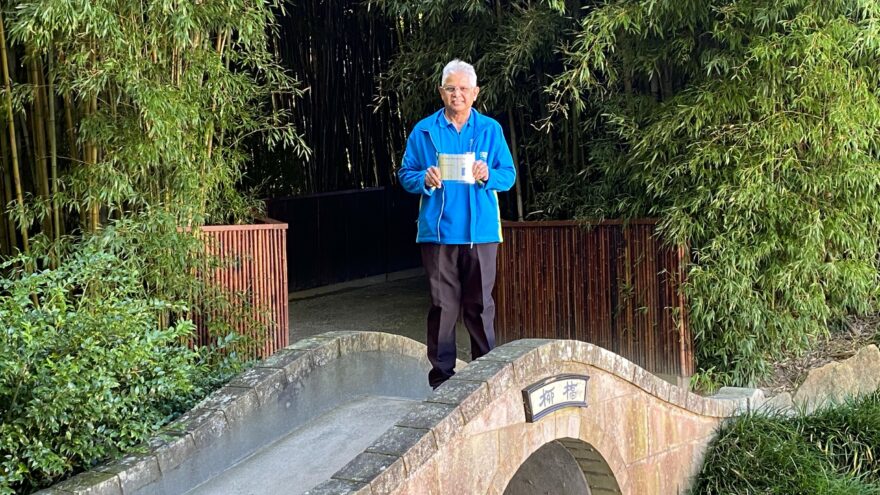 A further five Long Service Awards were acknowledged — Baswa Nand was proud to receive a 10-Year Long Service Award, while Dhan Latchmi and Billy Tagot were presented with 7-Year Long Service Awards, Venkata Damara with a 5-Year Long Service Award, and Riteshni Chand and Nitesh Shanker with a 3-Year Long Service Award.

Five franchisees — Sunny Sharma, Jasper Manrique, Marilyn Bacus, Laurence Bacus and Ryan Arcelo — were presented with a Certificate of Commercial Cleaning Level 2.
Being a day of celebrations, there was also a special surprise for franchisee Marvic (Vic) Dequillo Jose, whose birthday fell on the same day.
"She reminded me that it was her birthday that day, so we organised a cake for her, which we surprised her with!" says Nivitesh.
"Overall, we had a wonderful day celebrating the accomplishments and milestones of everyone, while also looking ahead to future successes for both our Waikato teams and the company."