Swimmers clean up the competition with CrestClean sponsorship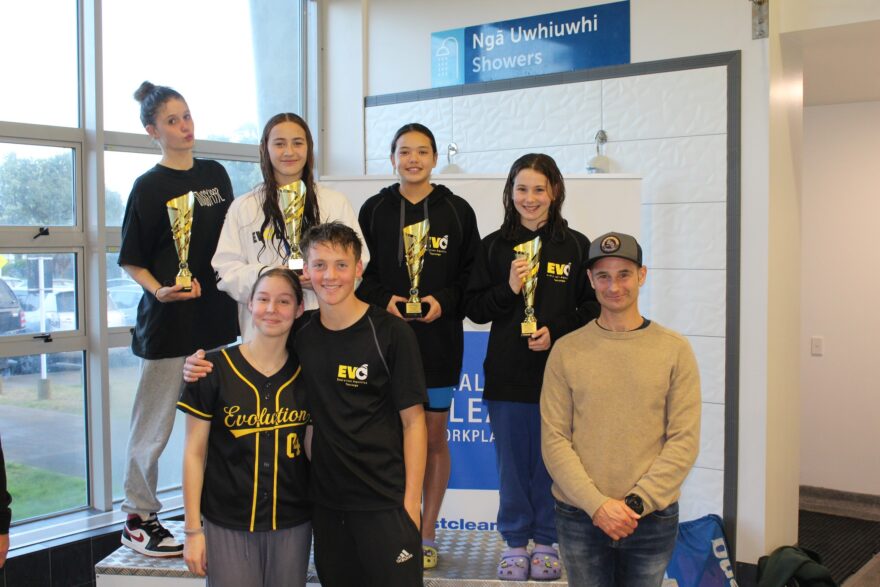 CrestClean was proud to support some of the country's up-and-coming young swimmers, as well as some of New Zealand's top swimmers, at the recent Evolution Winter Champs swimming competition held in Tauranga.
The event was held over two days and attracted more than 240 North Island athletes. This included Josh Gilbert, who was a junior at Evolution Aquatics and recently competed at the World Aquatic Championships in Japan as New Zealand's newest Aquablack.
CrestClean was a main sponsor for the event providing cash prizes for the winners of the skins freestyle and medley races.
Evolution Aquatics Club Administrator Jo Dawson says this year's competition targeted junior swimmers, with the upcoming AIMS Games in mind.
The AIMS Games is the largest intermediate aged tournament in the Southern Hemisphere, and will be held in Tauranga in September, with nearly 12,000 athletes from across New Zealand competing in more than 25 different sports codes.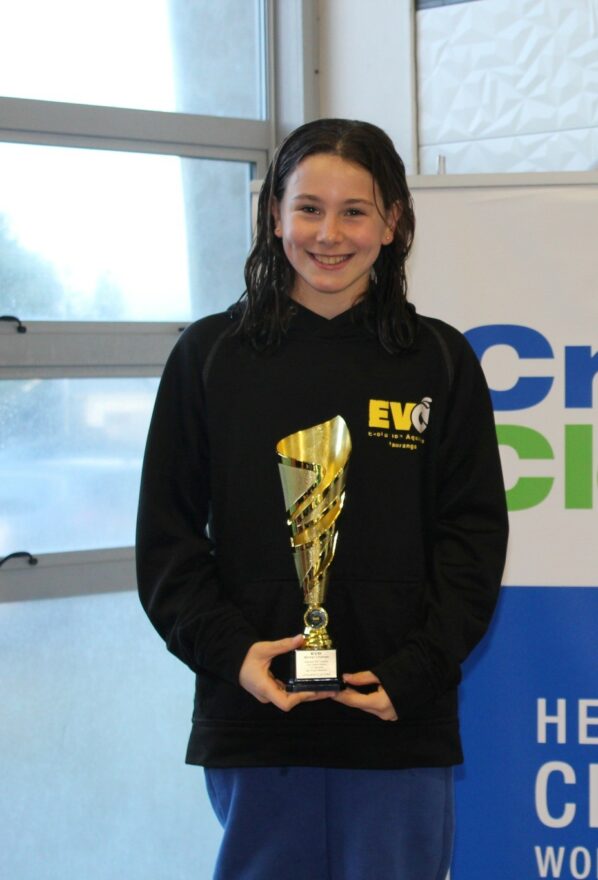 "The format of our winter meet was very similar to what the AIMS Games will offer. We also added in 13s and over, so we had entrants all the way up to 24 years of age. It is always a highlight for the Juniors to see some of New Zealand's fastest race and bring them together,'' says Jo.
The skins races, a series of back-to-back races operating on a knock-out basis, were a highlight of the two-day event, with the cash prizes provided by CrestClean helping to fuel the competition.
"Our sponsors are extremely important to us. The event is a crucial fundraiser for our club, but there are a lot of overheads. Without the help and support of our sponsors these swim meets just wouldn't be possible."
CrestClean's Tauranga Regional Master Franchisee Jan Lichtwark says the competition was a great opportunity to for young swimmers to test their mettle against their peers.
Jan's two daughters competed in the competition, with Addison, 11, winning her age group and achieving personal bests from six out of nine events that she raced, while Kennedy, 8, also achieved some personal bests competing in the Under 10s.
"CrestClean is proud to support community events like this to foster talent and empower the next generation of athletes," says Jan.