Auckland franchisees Sanjeev and Doreen celebrate 10 years with CrestClean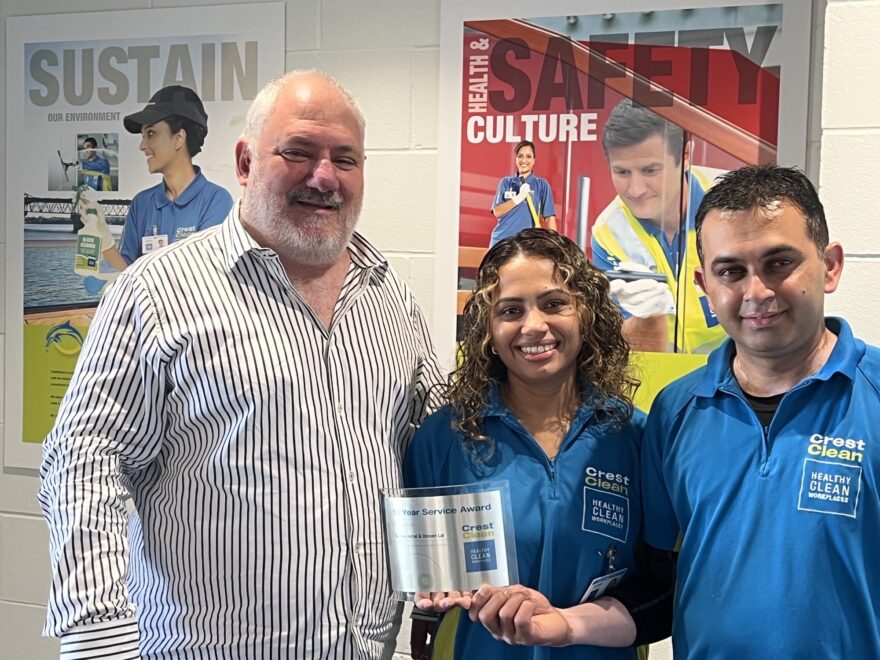 In what seems like the blink of an eye, Auckland franchisees Sanjeev and Doreen Achal have achieved the impressive milestone of 10 years as CrestClean business owners.
"Reaching our 10-year anniversary with CrestClean is a proud moment for us. We initially set this milestone as a short-term objective, but time has flown by faster than we could have imagined," says Sanjeev.
Sanjeev and Doreen's journey began with the goal of finding an additional source of income to supplement their full-time jobs.
After hearing about CrestClean from a friend, they decided a franchise would provide the flexibility and financial stability they were looking for.
Since joining CrestClean, they have more than doubled their franchise's turnover, and enjoyed the financial benefits of owning their own business.
"We love being our own boss and it's definitely helped financially. Having a successful business has aided us in paying our mortgage and supporting our family, and with travel, and leisure expenses," says Sanjeev.
"Doreen is currently pursuing her Bachelor's degree, and we live a debt-free life. We would definitely recommend CrestClean to others."
Dries Mangnus, CrestClean's Regional Master Franchisee for Auckland Central, says, "Sanjeev and Doreen are excellent operators – they have managed the same customers for many years and provide a high-quality service. I am very proud to have them in my team."