CrestClean's healthcare expertise takes centre stage at South Island GP conference
CrestClean recently attended the South General Practice Conference and Medical Exhibition (GPCME) in Christchurch, showcasing why they are the 'healthiest' choice for cleaning services.
Held at Te Pae Christchurch Convention Centre, the event was attended by close to 900 medical professionals, including general practitioners, practice nurses, and practice managers.
This marked CrestClean's second appearance at the annual conference, following a highly positive experience at the previous event.
CrestClean's distinctive blue and green booth was manned by Christchurch North Regional Master Franchisee Yasa Panagoda and Christchurch South Regional Master Franchisee Gina Holland, who fielded a wide range of enquiries and distributed branded tissues and pens, which proved to be popular with conference attendees.
However, the highlight of the CrestClean stand was the prize draw for a UE Boom speaker, which was won by Ioana Florea, who is the Business Support Manager at WeCare Wigram.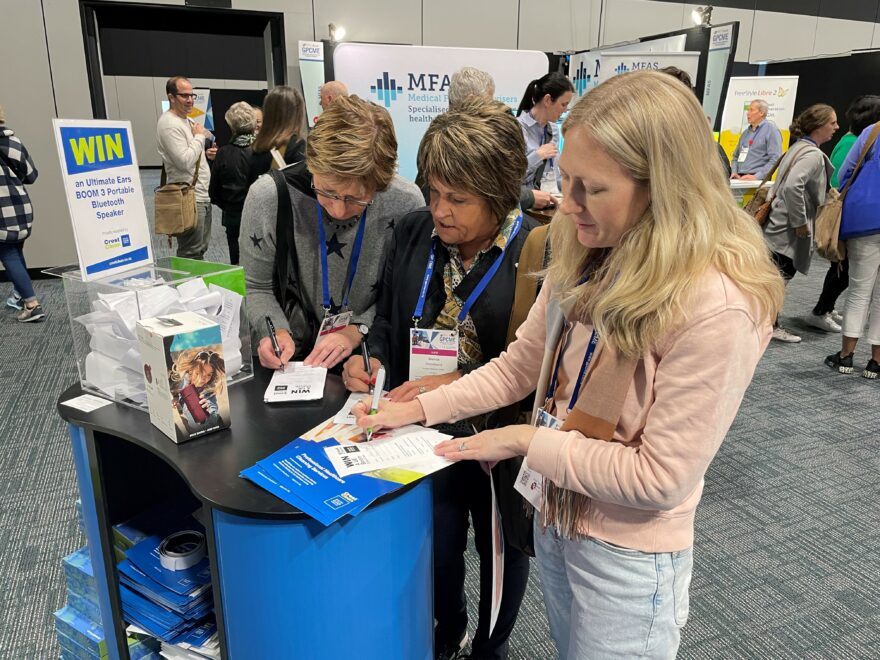 Earlier in the year, CrestClean attended the Rotorua GPCME, also for the second time — the company's presence at both events reaffirms its commitment to the healthcare sector's unique cleaning needs.
CrestClean has taken significant steps to enhance its healthcare cleaning services, including the introduction of a specialised Healthcare Training Module which equips its franchise teams with the essential skills required for cleaning healthcare facilities, ensuring that they adhere to stringent quality and safety standards.
"Attending the South GPCME conference was a fantastic opportunity for CrestClean. It allowed us to showcase our expertise in healthcare cleaning to a highly receptive audience. The connections we made and the conversations we had were truly invaluable," says Yasa.
"Conferences like this provide us with a unique platform to connect with healthcare professionals who understand the critical importance of a clean and safe environment. We're not just cleaning; we're contributing to the well-being of patients and staff, and that's a message we're proud to share," adds Gina.
"As healthcare facilities continue to evolve, so do our cleaning methods. We are committed to staying at the forefront of industry innovations, ensuring that we provide healthcare providers with the most effective and efficient cleaning solutions available."