Smithesh celebrates 7 years of innovation, growth and customer satisfaction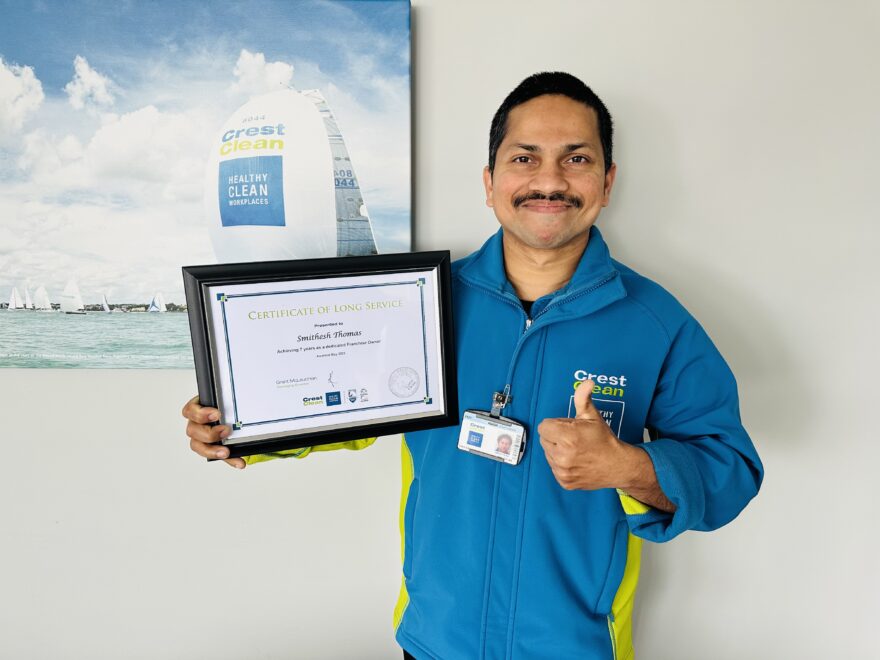 Palmerston North franchisee Smithesh Thomas is proud to be celebrating seven years as a CrestClean business owner.
In recognition of this commendable milestone, Smithesh was presented with a Long Service Award by Regional Master Franchisee Shareen Raj.
"Smithesh's professionalism, attention to detail, and genuine concern for his customers' needs have made every interaction a pleasure. His consistent ability to go above and beyond expectations is truly commendable," says Shareen.
"Over the years, I've witnessed him evolve and grow, adapting to changing trends and always staying ahead of the curve. Smithesh's unwavering commitment to quality and innovation is evident in every aspect of his business, from communication to the quality of service to his customers.
"It's rare to find a team that not only maintains its high standards but continually strives to exceed them. Smithesh's dedication to improvement, as well as his willingness to listen to feedback, is testament to his customer-centric approach."