CrestClean shines at healthcare conference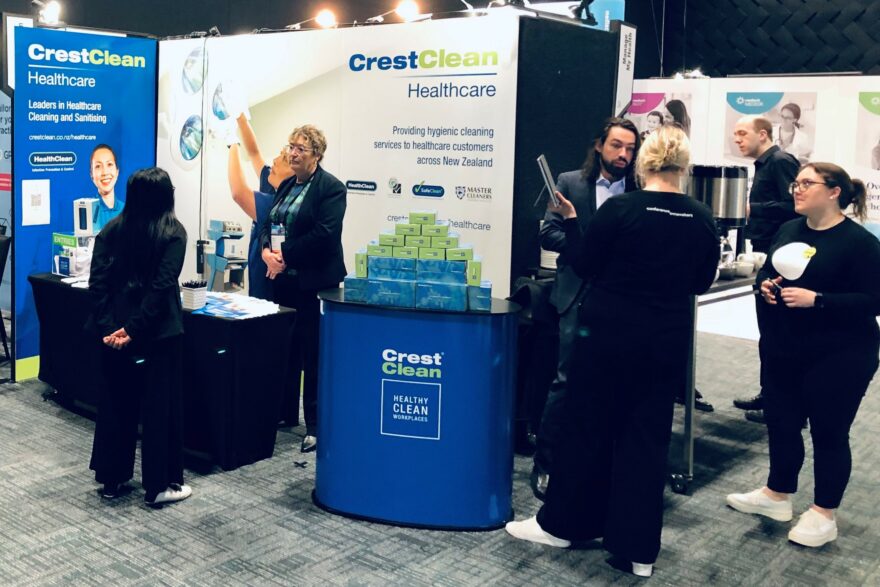 CrestClean recently showcased its specialist healthcare cleaning services at the annual Practice Managers and Administrators Association of New Zealand (PMAANZ) Conference, which was held over three days at the Te Pae Convention Centre in Christchurch.
The conference, which was attended by close to 900 people, was a unique opportunity for CrestClean to connect with people in the healthcare industry who share their commitment to maintaining clean and hygienic environments.
CrestClean Regional Master Franchisees Caro Wedding, Rob Glenie and Yasa Panagoda, and administrator Chris Wedding, were kept busy at the CrestClean booth, where they handed out information brochures and emphasised the vital role played by cleaning services in preventing infections in healthcare facilities.
With a UE Boom portable speaker up for grabs, there were plenty of people lining up for the CrestClean prize draw, with the winner being Vicki Richardson, from Feilding Health Care.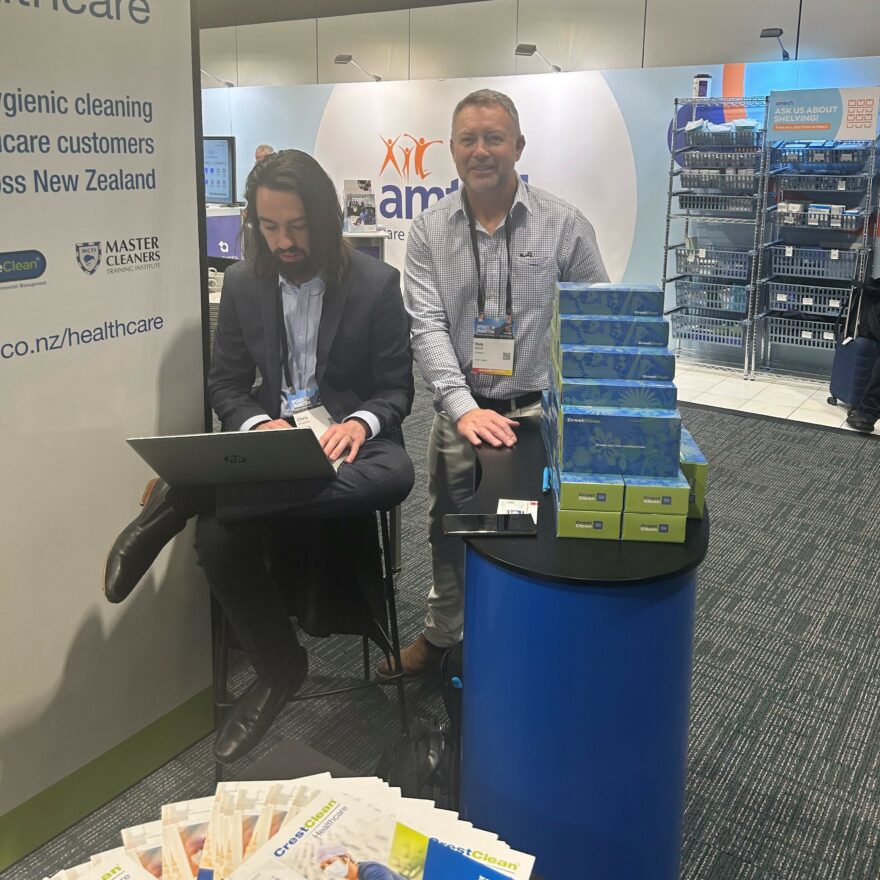 "It was a very relaxed and friendly environment and we had a lot of productive conversations," says Caro.
"These are people who work really hard, and I have huge respect for the work they do. It was great to connect with them."
CrestClean has taken significant steps to enhance its healthcare cleaning services, including the introduction of a specialised Healthcare Training Module which equips its franchise teams with the essential skills required for cleaning healthcare facilities, ensuring that they adhere to stringent quality and safety standards.
"It's the second time that we've attended the conference, and it's a really good space for us to be in," says Caro.
"We are proud to offer a healthcare cleaning service that is unrivalled in New Zealand, to make a positive impact in the industry."