CrestClean success leads to more family time, financial freedom and a new home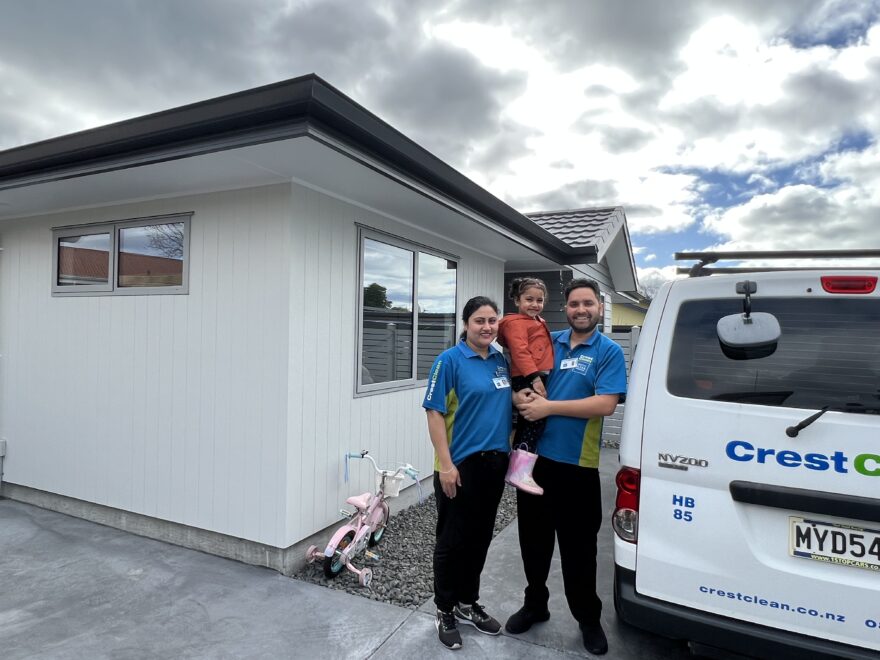 A year ago, Ankush Sharma was working six days a week, with little time to spend with his family.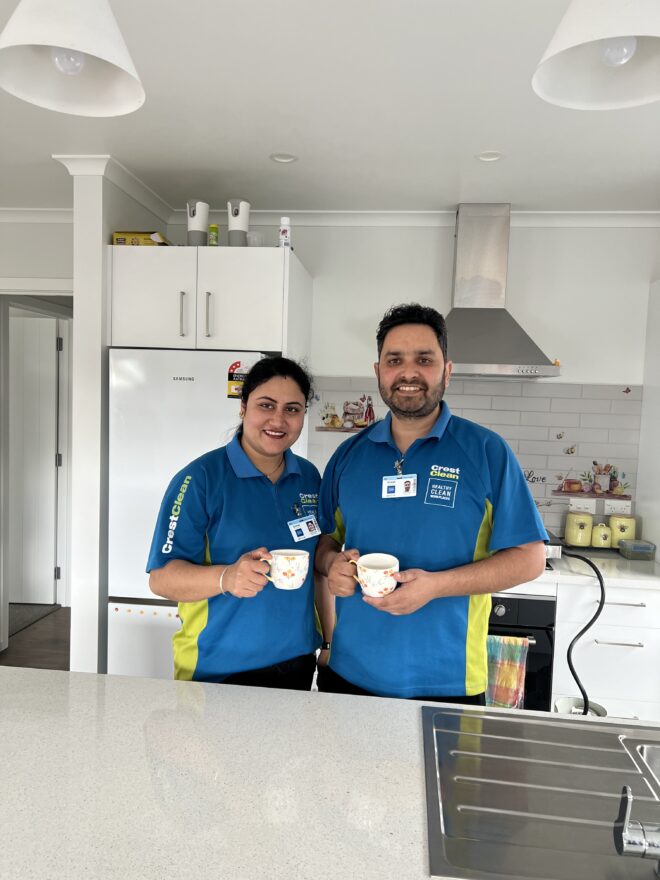 Now he has his own business, his own home and, best of all, his days are free to look after his three-year-old daughter Japnoor.
Ankush used to manage a liquor store, where his wife Kanchan continues to work four days a week.
They purchased a CrestClean business in Napier last year on the recommendation of a friend, who was enjoying success as a franchisee.
"He was always telling me about his business, and I was interested."
As well as his regular cleaning contracts, Ankush supplements his income by working alongside two other franchisees to provide specialist services, including Carpet Care, Hard Floor Care and Pure Water Window Cleaning.
Since becoming CrestClean business owners, Ankush and Kanchan have grown their turnover by 60 per cent, enabling them to buy their first home.
"I had some savings, and I was looking at houses, but at that time the prices were too high, so it was not the right time. I decided to buy a business instead and it was the right decision because now I've got both things — a business and a house!" says Ankush,
"I'm home during the day, and in the evening I go cleaning. I have more family time and Japnoor is excited to have me at home.
"We didn't think we would be able to buy our own home so quickly. It's brand new and there is a lawn to play on and sit outside. It's got everything we need. Maybe the next one will be bigger, but for starters this is a dream home."
Hawke's Bay Regional Master Franchisee Tim O'Leary congratulated Ankush and Kanchan on the success of their business and their new home.
"Their dedication and commitment have really paid off. In just a short time. Not only have they have built up a thriving business, but they have also become homeowners. It's an incredible achievement that reflects their hard work and determination."