Kerikeri Primary School's tidiest learners treated to sweet victory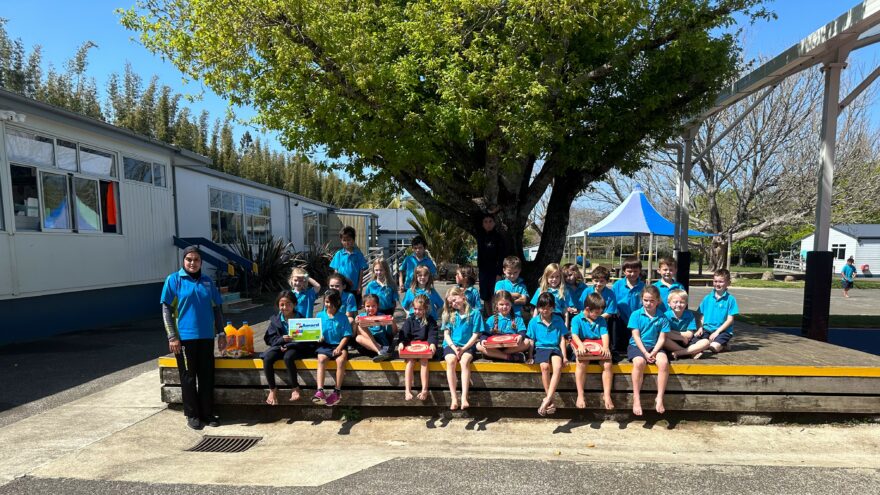 Instead of 'an apple for the teacher', CrestClean franchisee Nisha Khan gifted Kerikeri Primary School teacher Angela Sime with chocolates and a coffee cup — and the class got pizza, fruit juice and lollipops.
The occasion? For being tidy Kiwis!
Room 14 was the winner of the latest Cleanest Classroom Award at the school, after diligently keeping their room spic and span during Term 3.
The Cleanest Classroom programme is run at many of the over 500 primary and intermediate schools that are cleaned by CrestClean franchisees, with the classrooms that are kept the cleanest in the school awarded a certificate and a prize at the end of the term.
"I chose Room 14 because they kept their classroom the cleanest throughout the term. They were surprised and excited to win the award — and they were over the moon to get the treats," says Nisha.
"Cleanest Classroom is a great way to encourage pupils to keep their rooms clean and tidy, and also helps us to build good relationships with school staff."
CrestClean's Regional Master Franchisee Kent Wilkinson says, "The awards programme reinforces our commitment to cleanliness in schools. We're proud to be part of the shared goal of promoting a healthy and positive learning environment."